General Brewing Guidelines
Brewing a ceremonial-quality tea is different from tea in bags and lower-grade loose leaves. Rather than steeping a small amount of tea leaves in a full mug of water for a long time (which often leads to a bitter, overcooked flavor), we treat living teas with more nuance.
Instead of making a large pot or mug of tea all at once, we enjoy smaller cups of tea, re-steeping the leaves many times. Begin with short steeps, as short as 3-6 seconds, and gradually lengthen the steeping time as you taste the flavors transform.
This practice of re-steeping leaves arose from humble beginnings: the simple need to get the most possible value and flavor from one scoop of leaves! Over many centuries of drinking tea this way, however, tea lovers have used this method to refine their palates, discover new flavors, and engage the craft of tea as a practice of mindful self-cultivation. Experiment, listen to the tea, and enjoy!
Water Temperature
Puerh, Red, and Black Tea
195-205°F - A steady stream of pearl-sized bubbles rises to the surface of the water.
Oolong Tea
180-190°F - Larger bubbles ("fish eye" size) rise to the surface with steam in thick columns.
Green Tea
175-180°F - Vertical streams of steam with "crab eye"-sized bubbles.
White Tea
155-175°F - Tiny "shrimp eye"-sized bubbles rise to the surface.
Water
Improving the quality of your water is the fastest and easiest way to improve your tea. Fresh spring water is best. Taste the different types of water available to you and find one that is smooth, clean, and delicious.

Leaves
Use enough leaves to lightly cover the bottom of your teapot while still allowing the bottom to be visible, like leaves scattered across a forest floor. Depending on the size of your teapot, this is approximately 3-5 grams of tea.

FUNDAMENTALS
How to Brew Loose Leaf Tea
If you're new to loose leaf tea, you're in the right place. Swipe to follow along as we brew a cup of our bestselling Panacea from the Living Tea Starter Kit →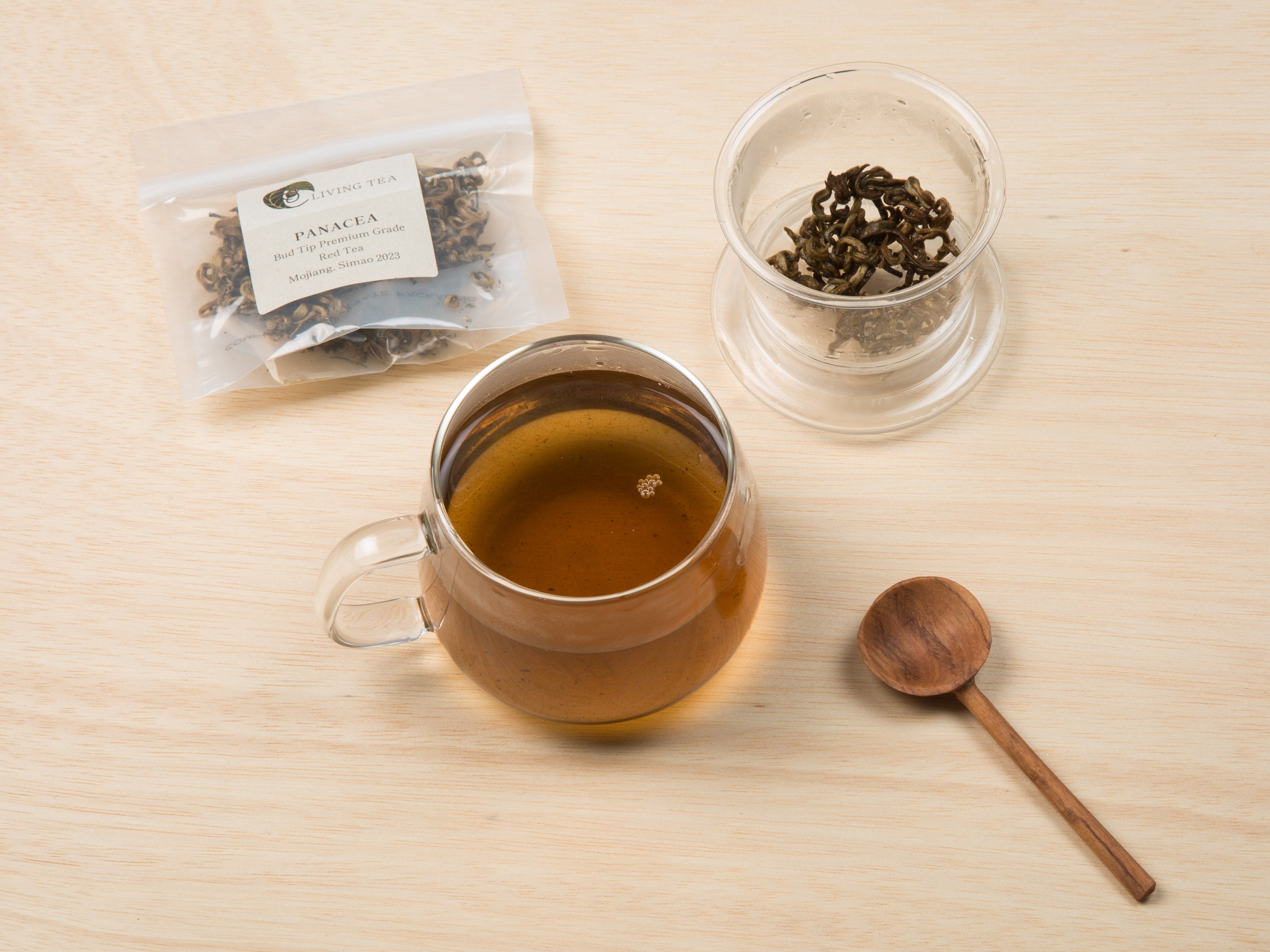 You'll need your tea, glass infuser mug, spoon (all included in the Starter Kit), and hot water.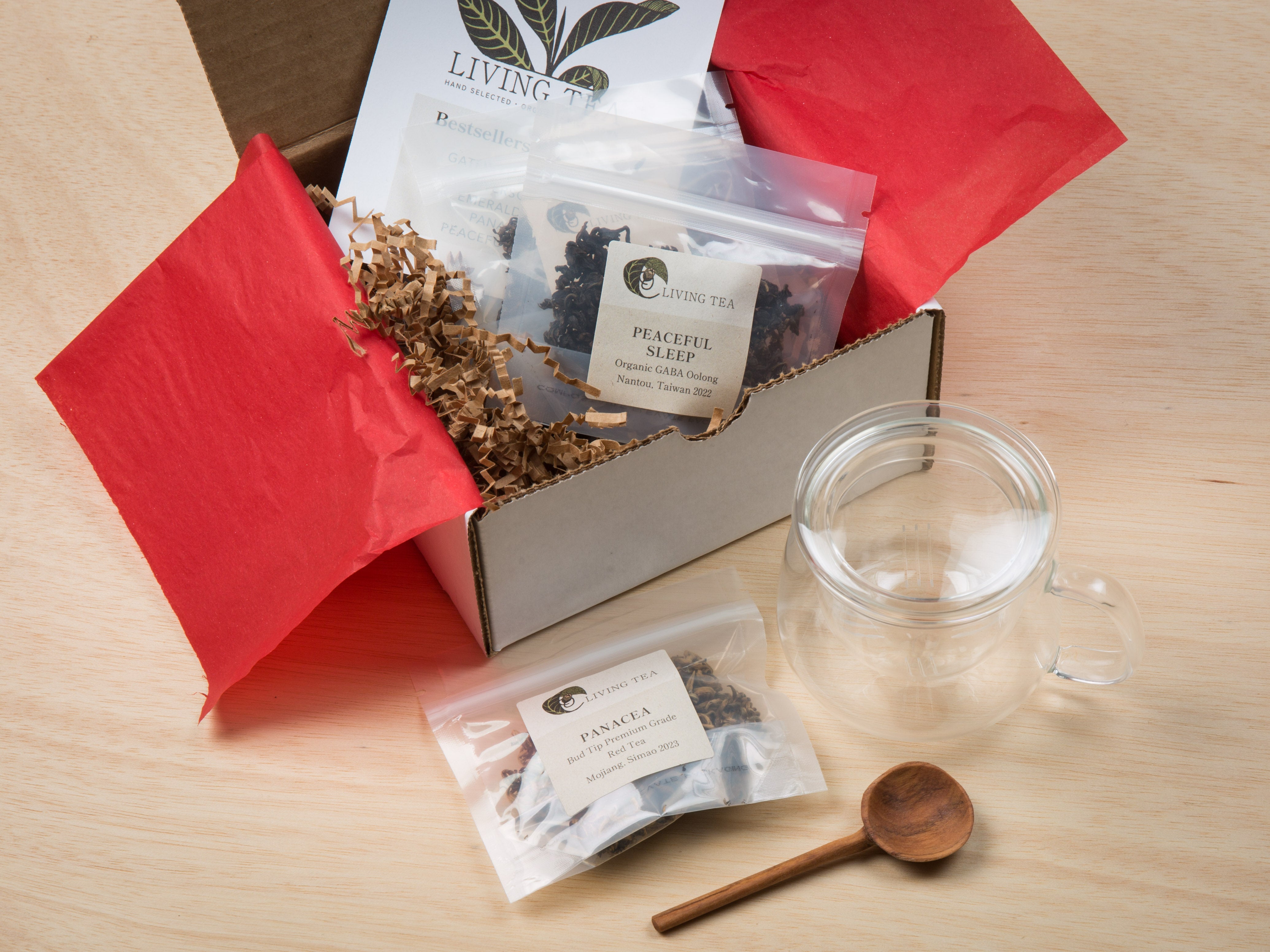 1. Begin by adding a generous spoonful of tea to the glass infuser basket. (Start with one spoonful. If you want stronger flavor, you can always add more leaves.)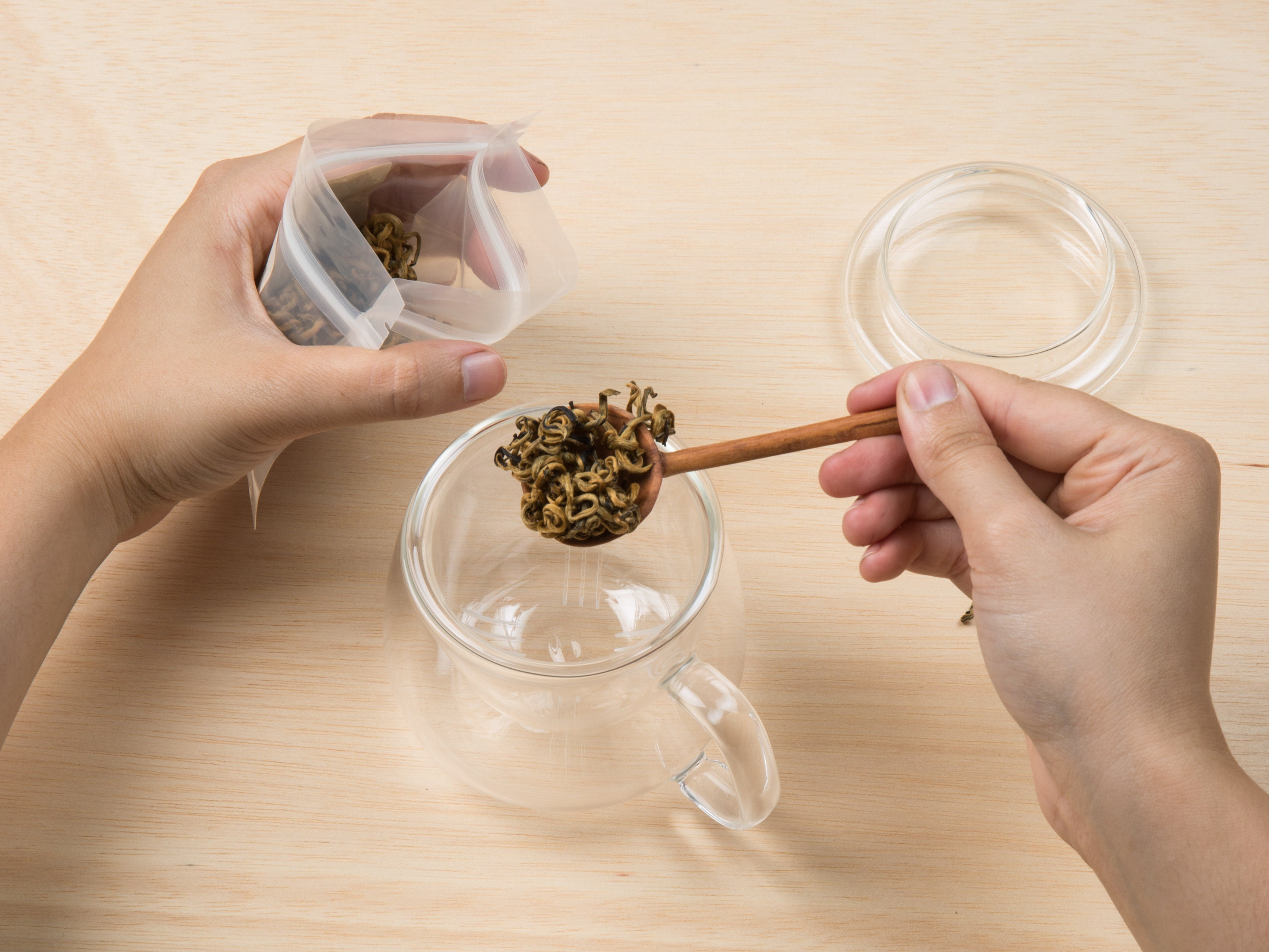 2. First, rinse your tea leaves. We won't drink this first pour - we just want to "wake up" the leaves. Add just enough hot water to cover the leaves for 1-2 seconds, remove the infuser basket, and discard this water.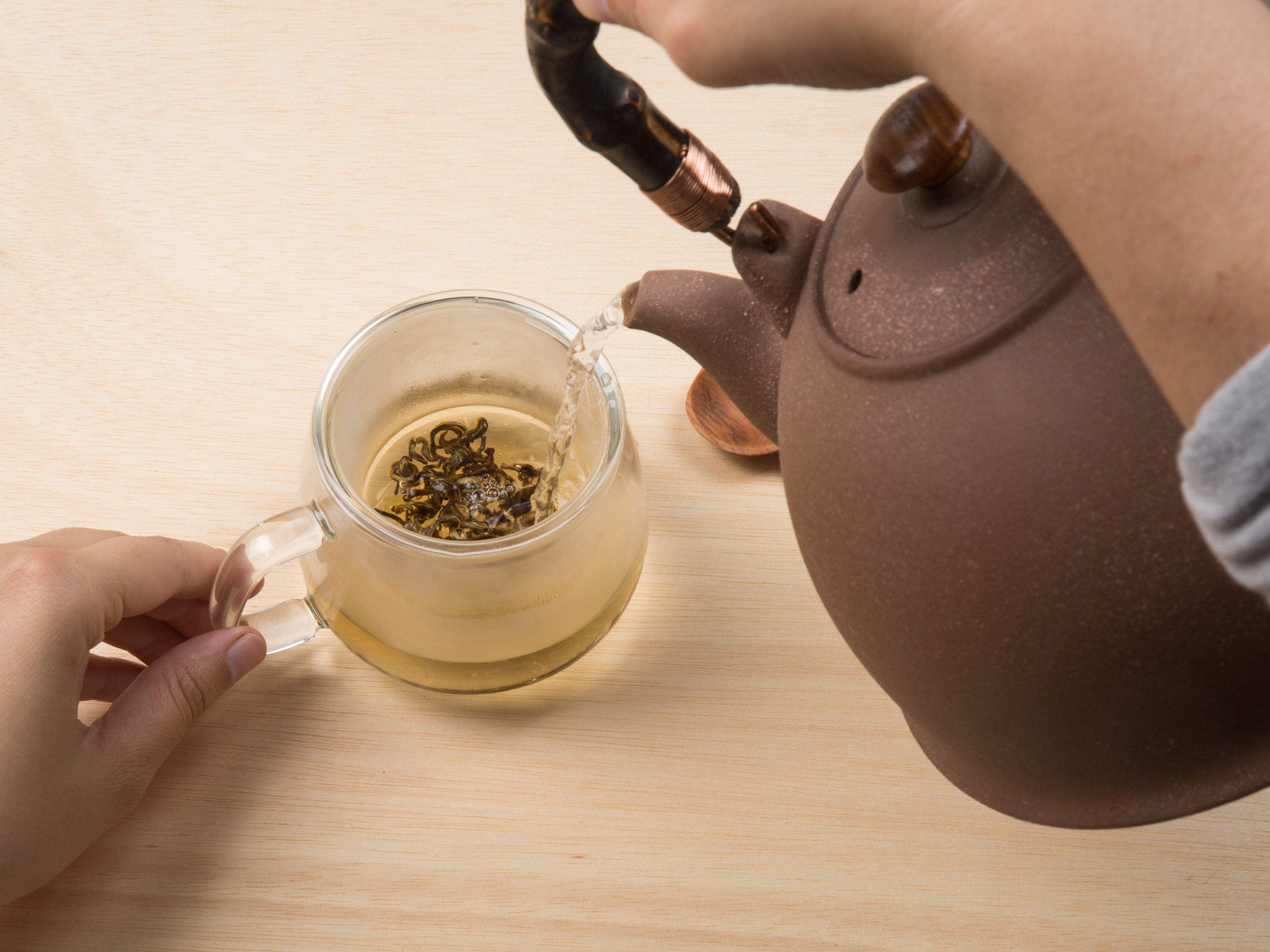 3. Having discarded that rinse water, now we'll make our first brew.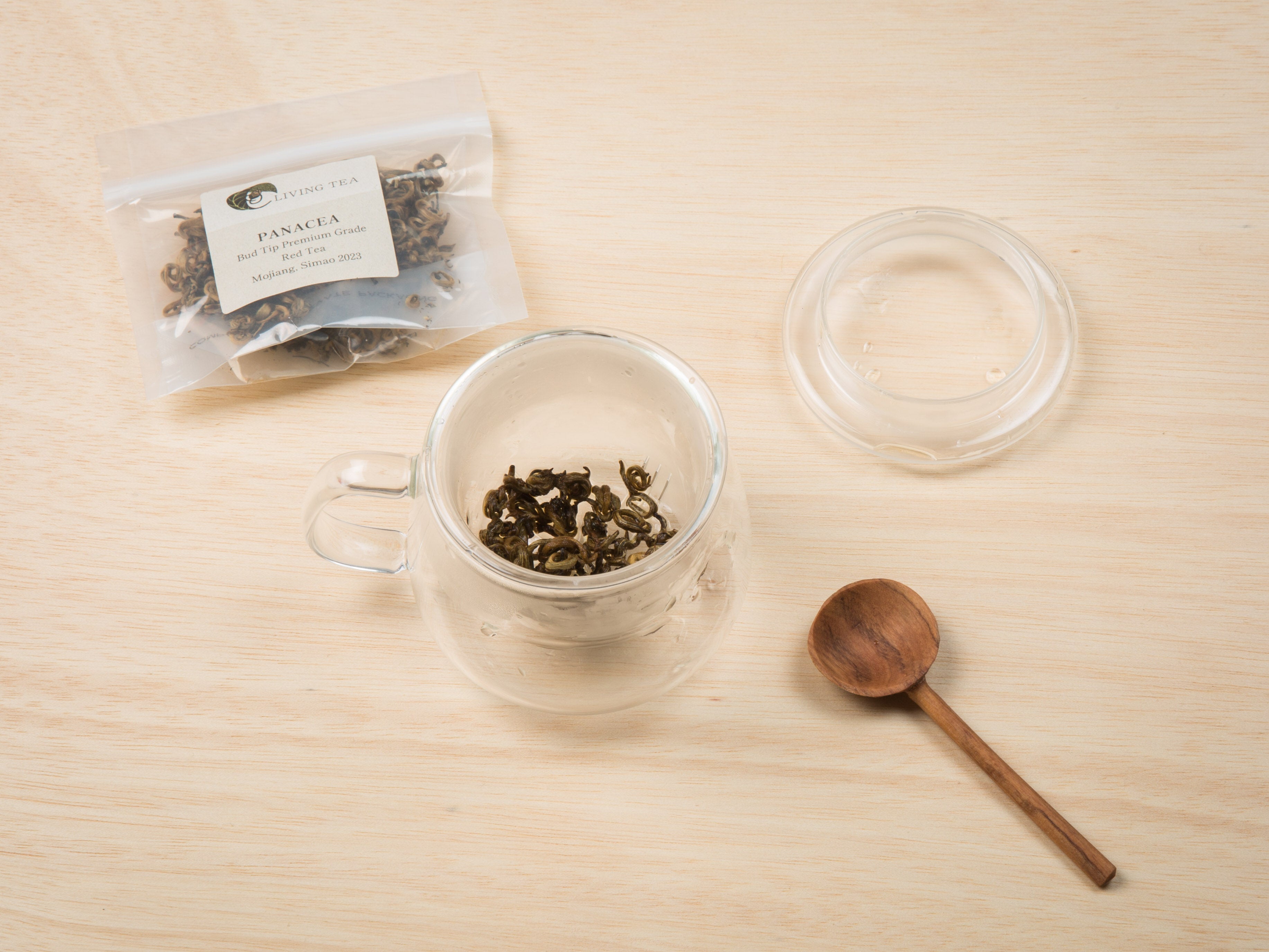 Add hot water to your infuser mug.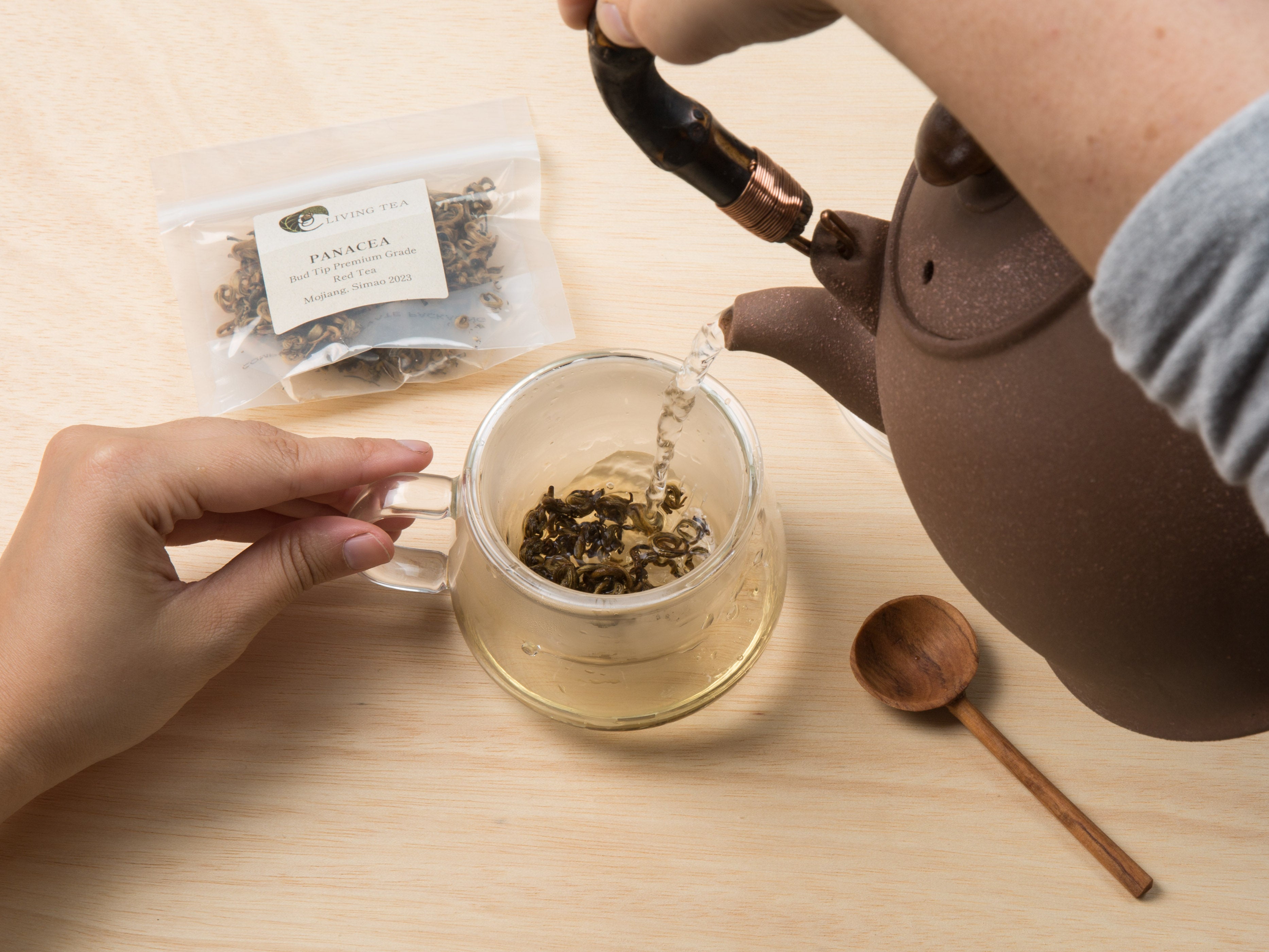 4. While the tea steeps for a few seconds, place the lid on your mug to retain heat.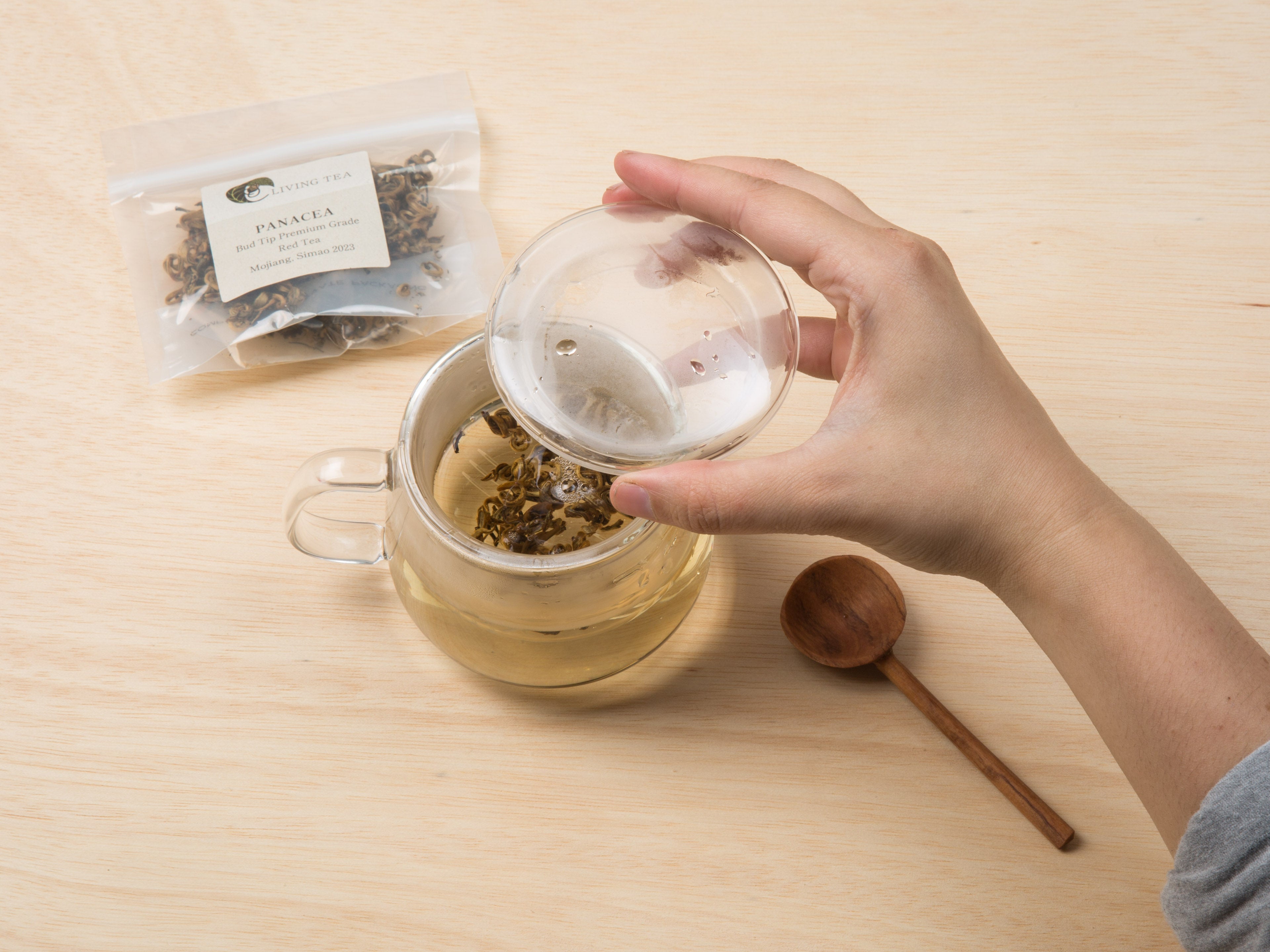 5. Remove the infuser basket, using the lid as a coaster. Fine Living Teas are flavorful and robust. Unlike shredded leaves in tea bags, they only need a short time to steep. As you re-brew your leaves and enjoy many cups of tea, lengthen the steeping time and notice how the flavor transforms.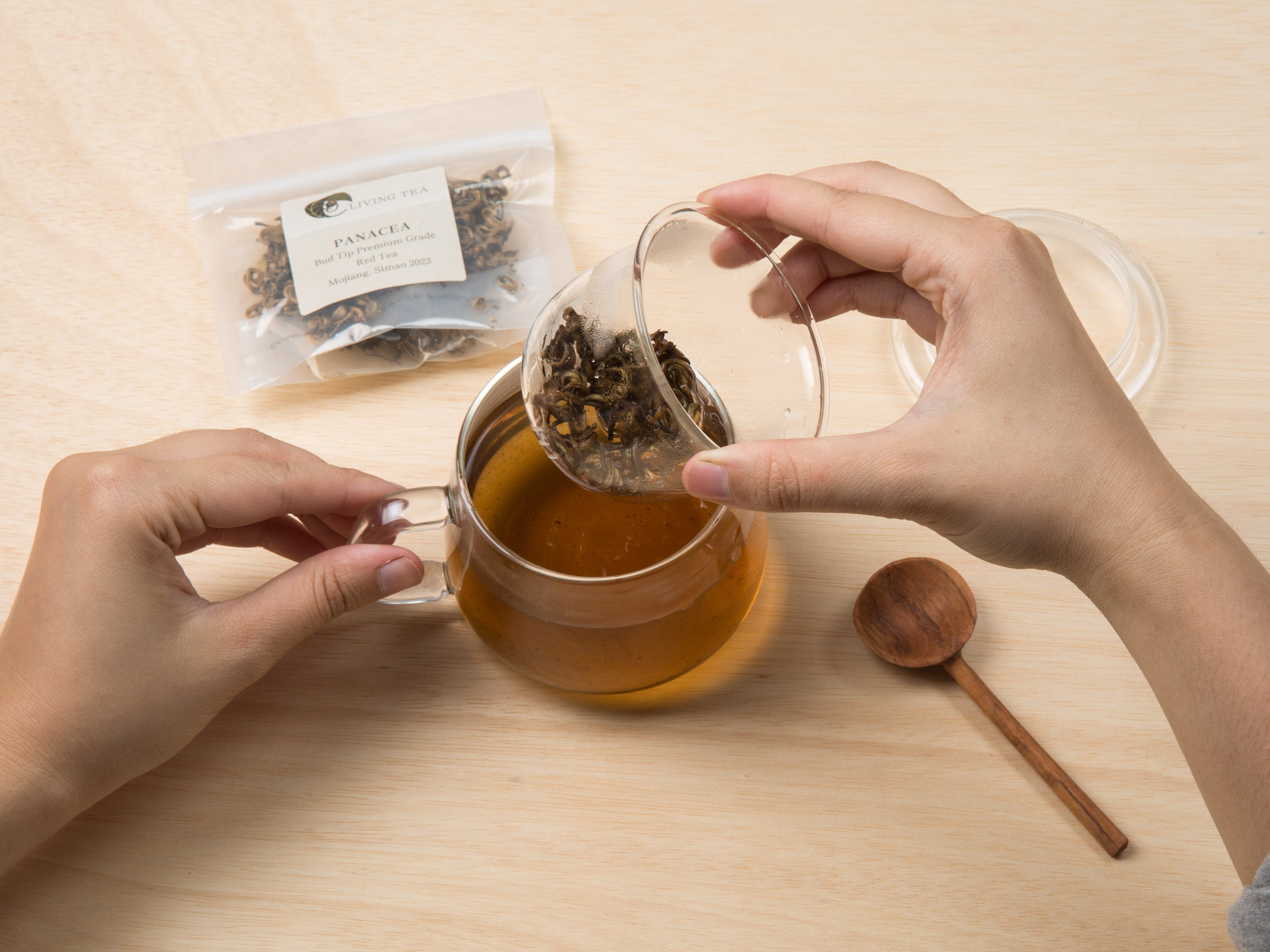 6. Sip mindfully and enjoy!