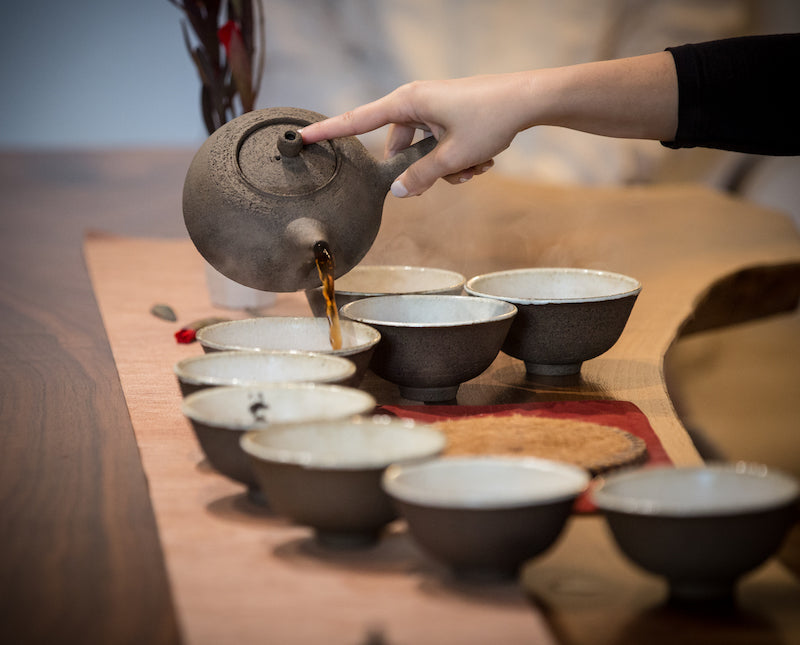 Sidehandle Bowl Tea
The sidehandle teapot comes to us through the long tradition of side-handled medicine pots used by Taoist herbalists. The filter in your teapot allows you to enjoy a wider variety of teas than is feasible with the Leaves in a Bowl method, which is challenging with smaller-leaf teas.
Generally, sidehandle tea is ideal for sharing tea in a group of three or more people, using larger bowls of tea that require less exactitude in brewing. 
Swipe through to follow along with the Sidehandle Bowl Tea method →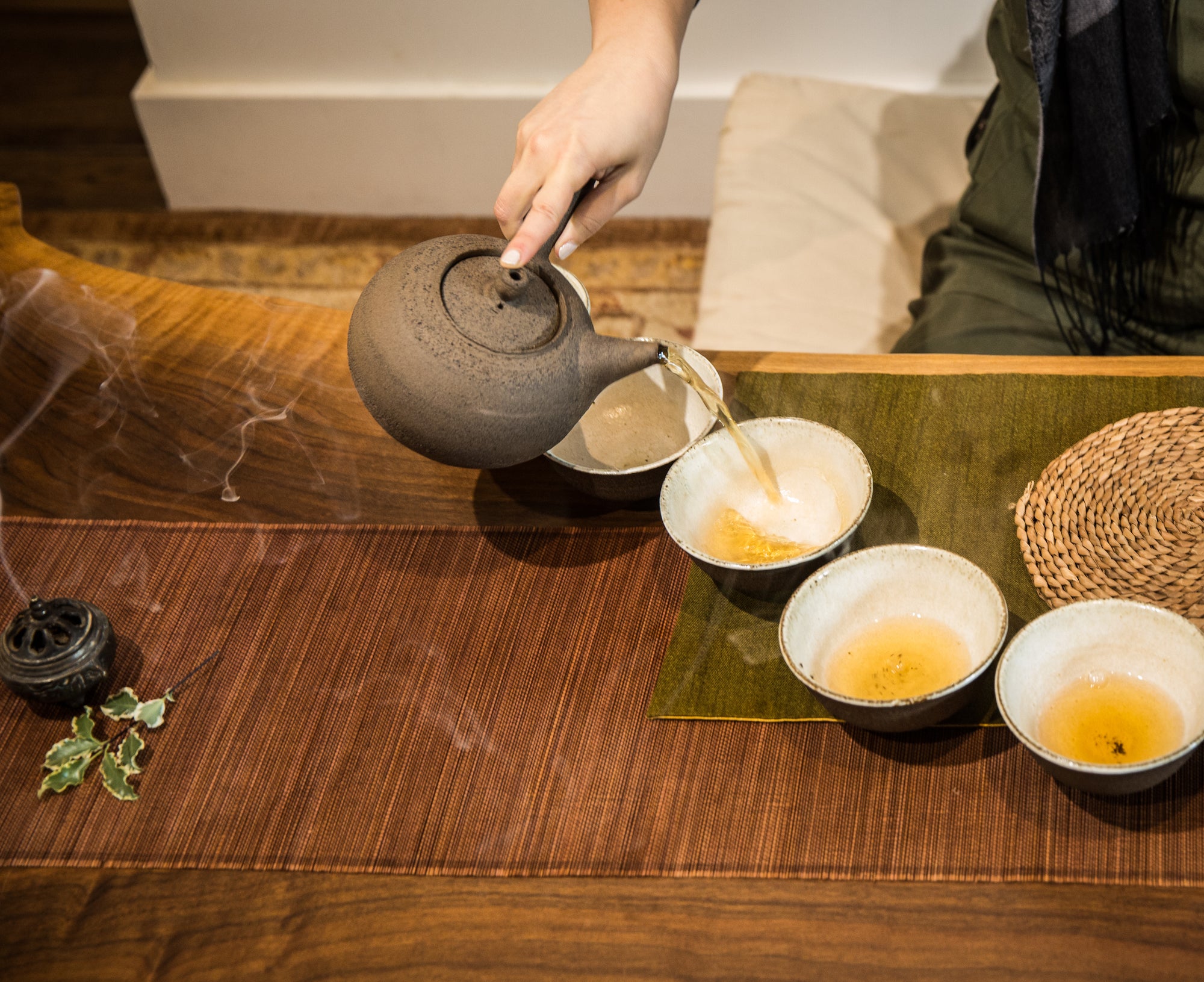 1. Begin with your teapot and cha xi set on the table, and your waste water bowl (jian shui) to the side off the table. Set out your bowls one at a time for your guests, with yours last.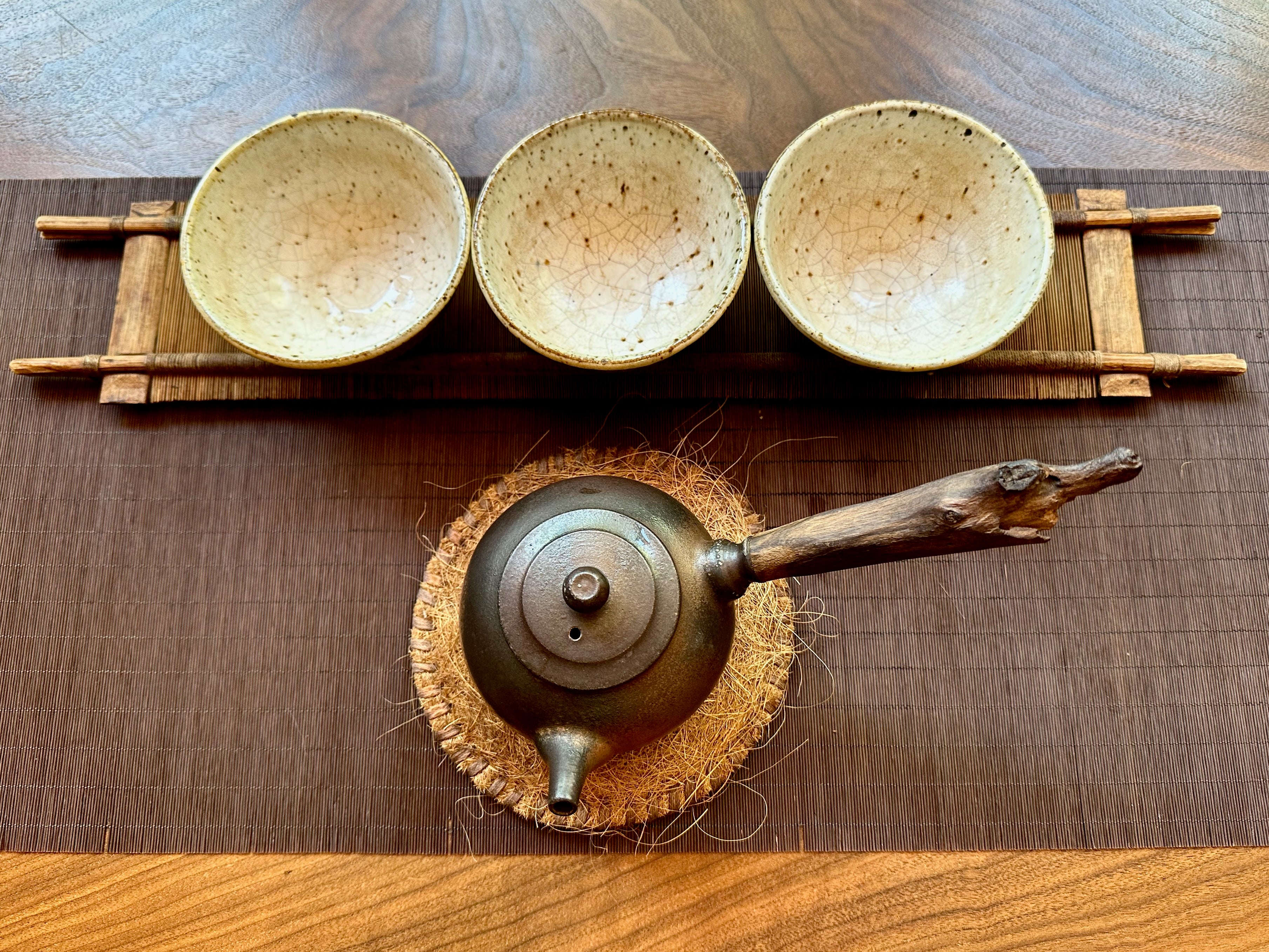 2. Preheat and rinse the teaware by adding hot water to each bowl...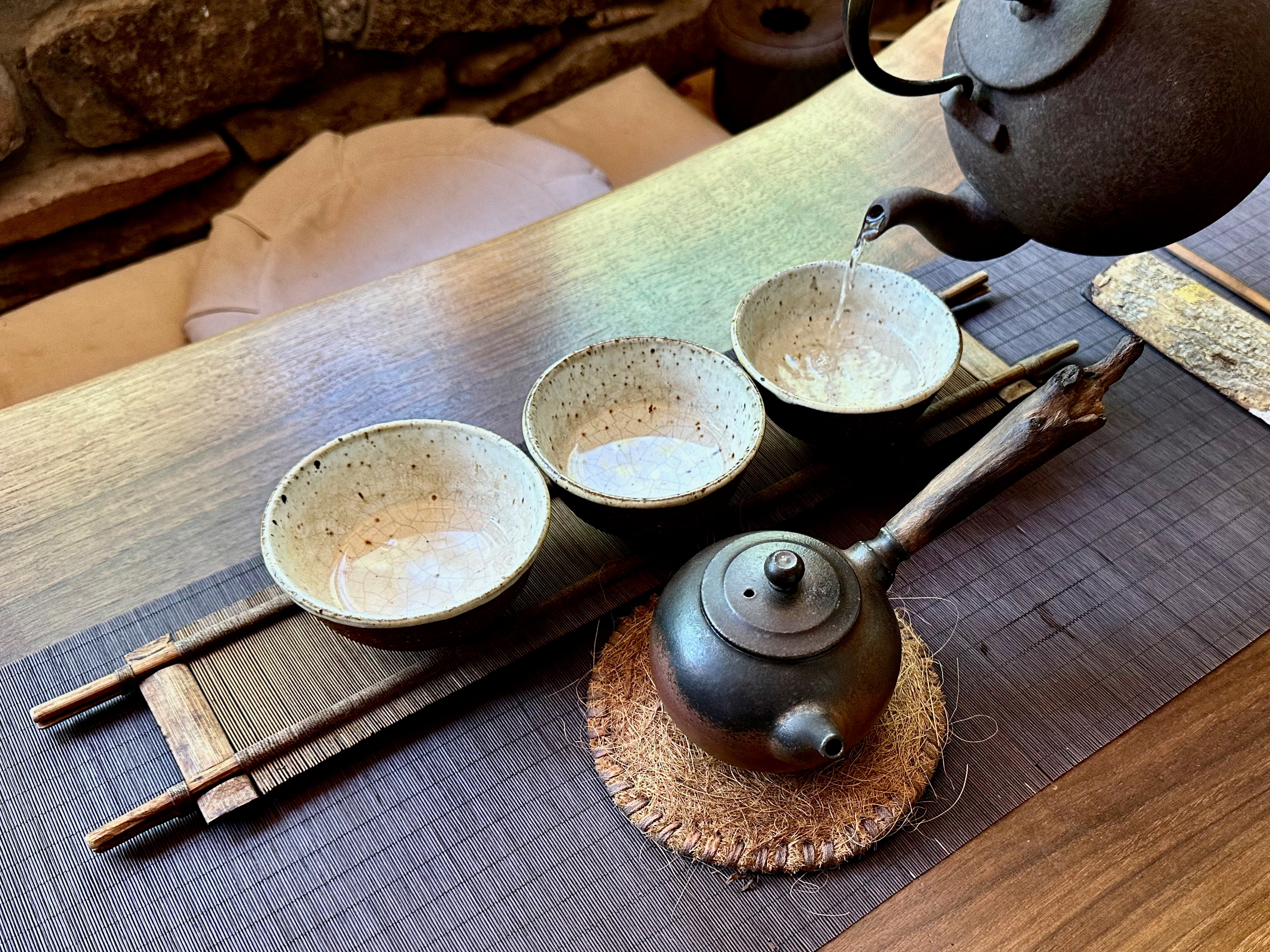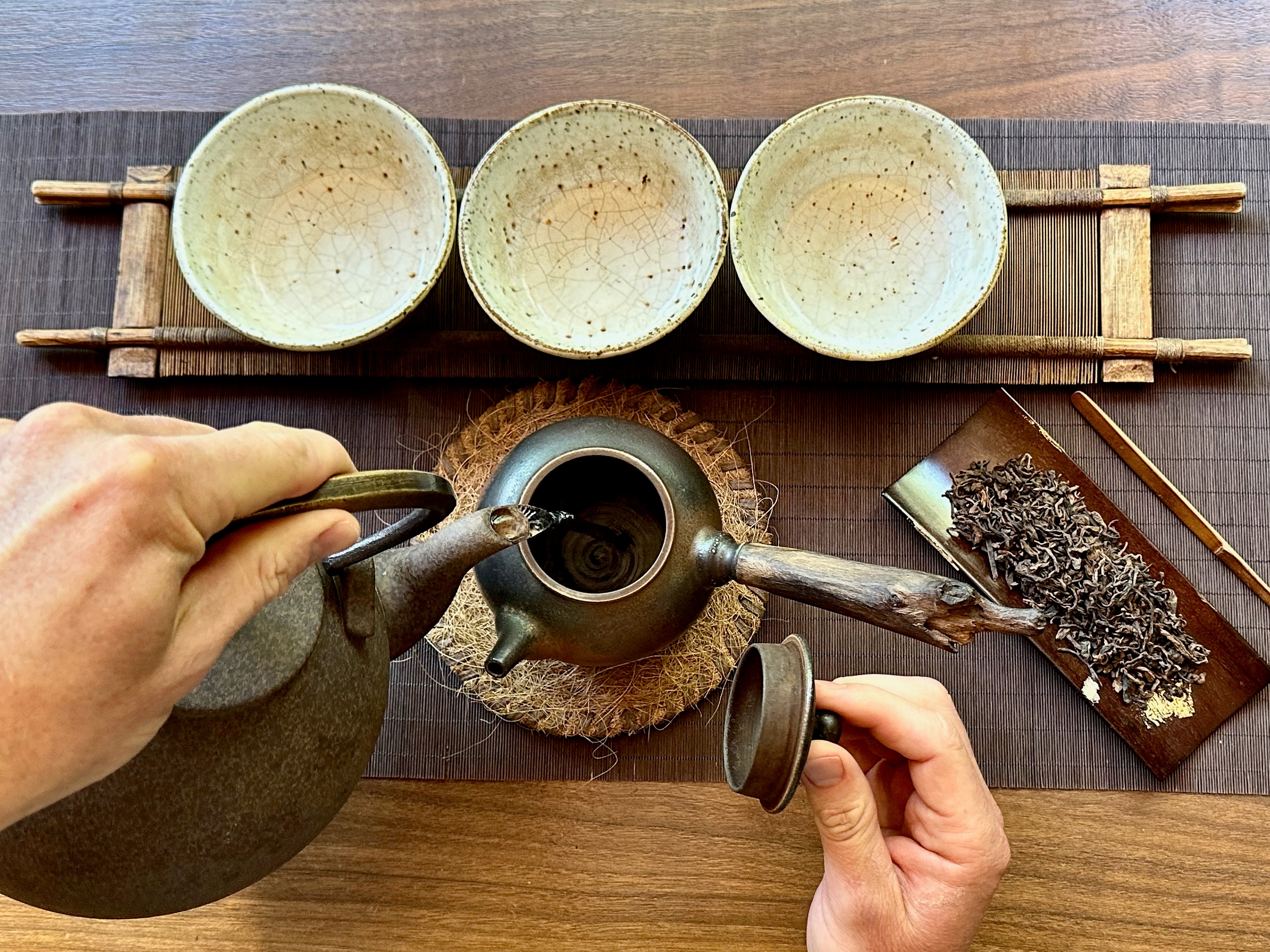 3. Set the waste water bowl (jian shui) on the table and discard all the rinse water from the bowls and teapot.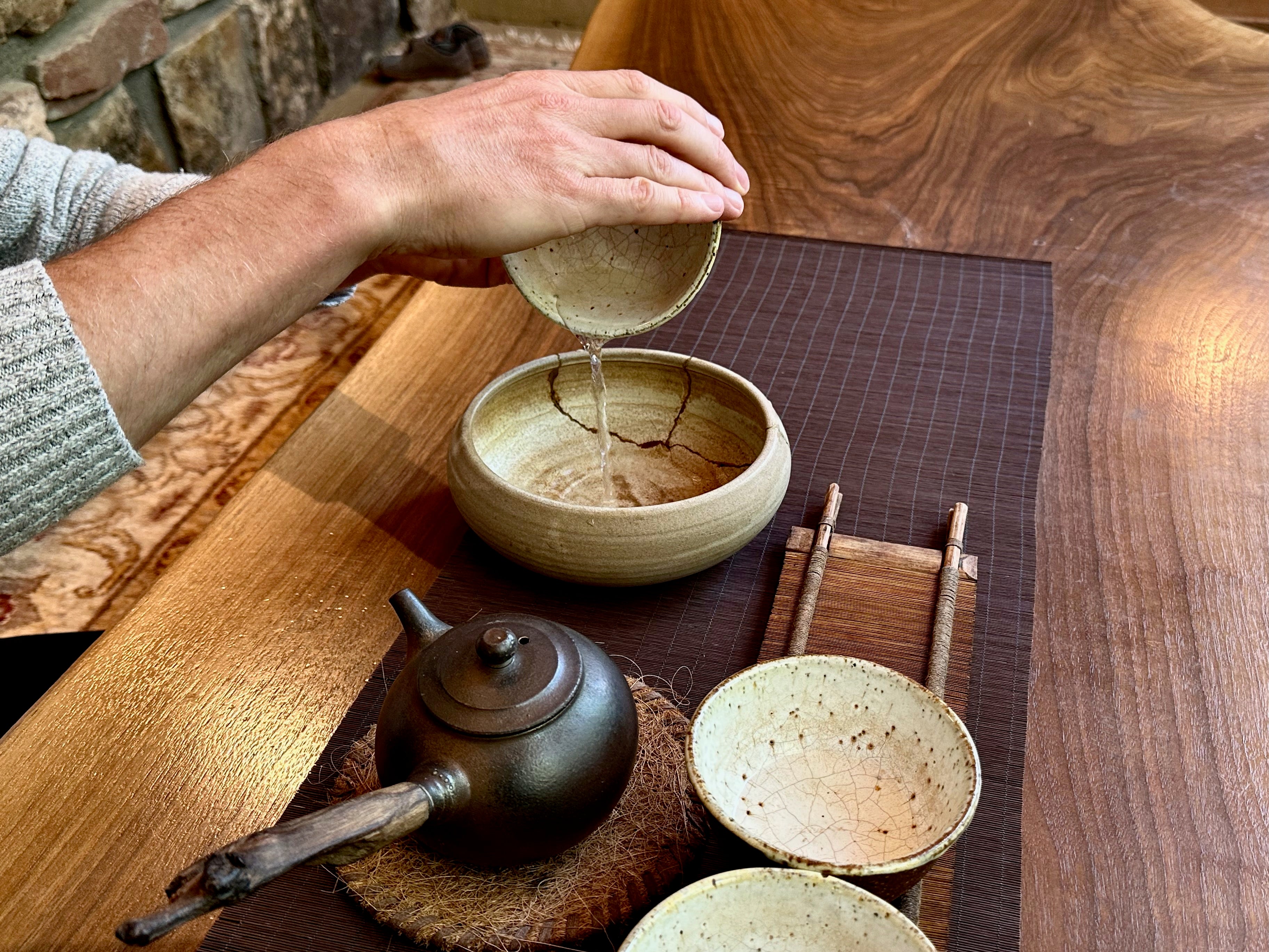 4. Add the tea leaves to the pot.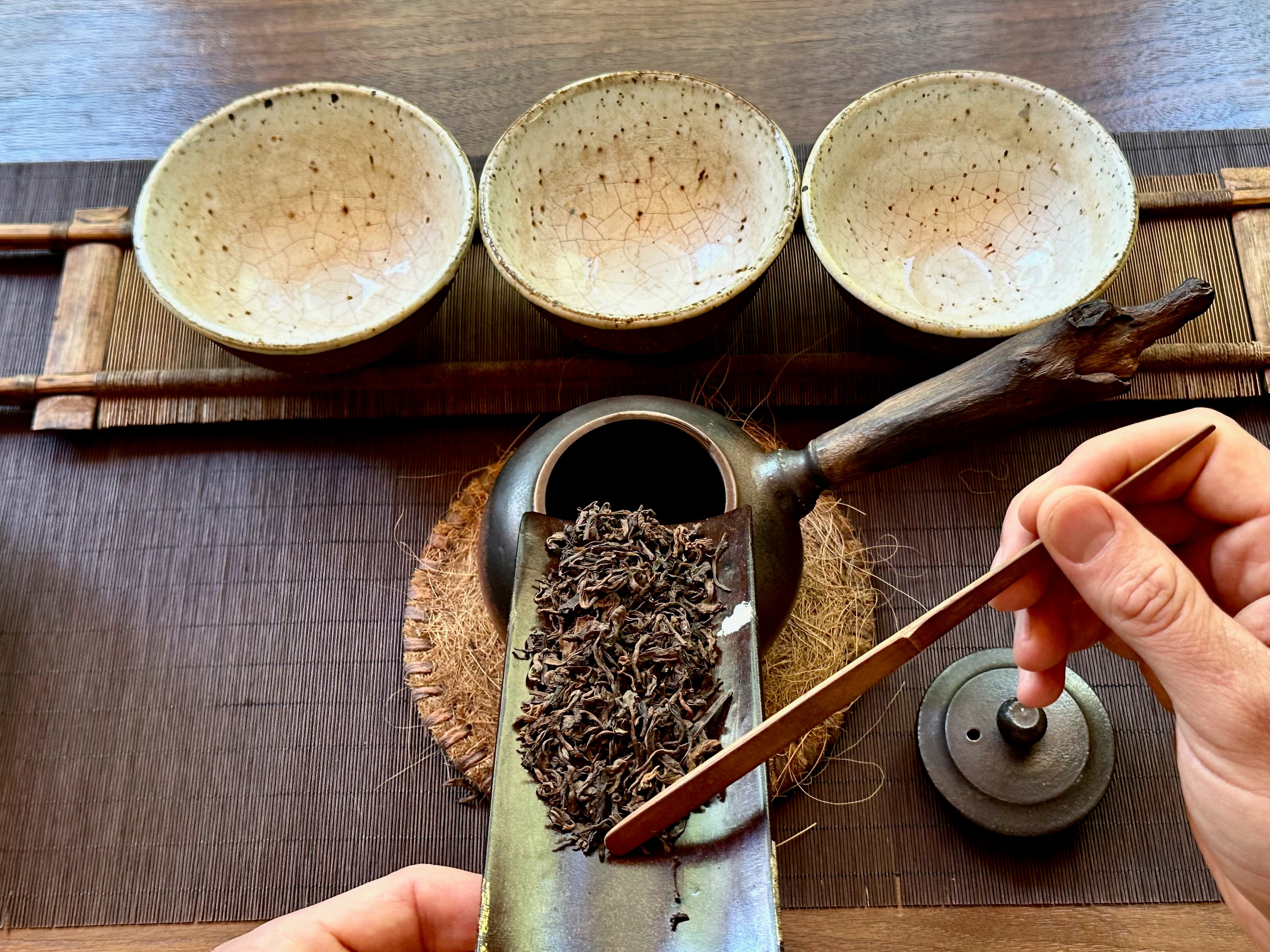 5. Add hot water to the teapot to rinse the leaves, pouring in a smooth and steady circle.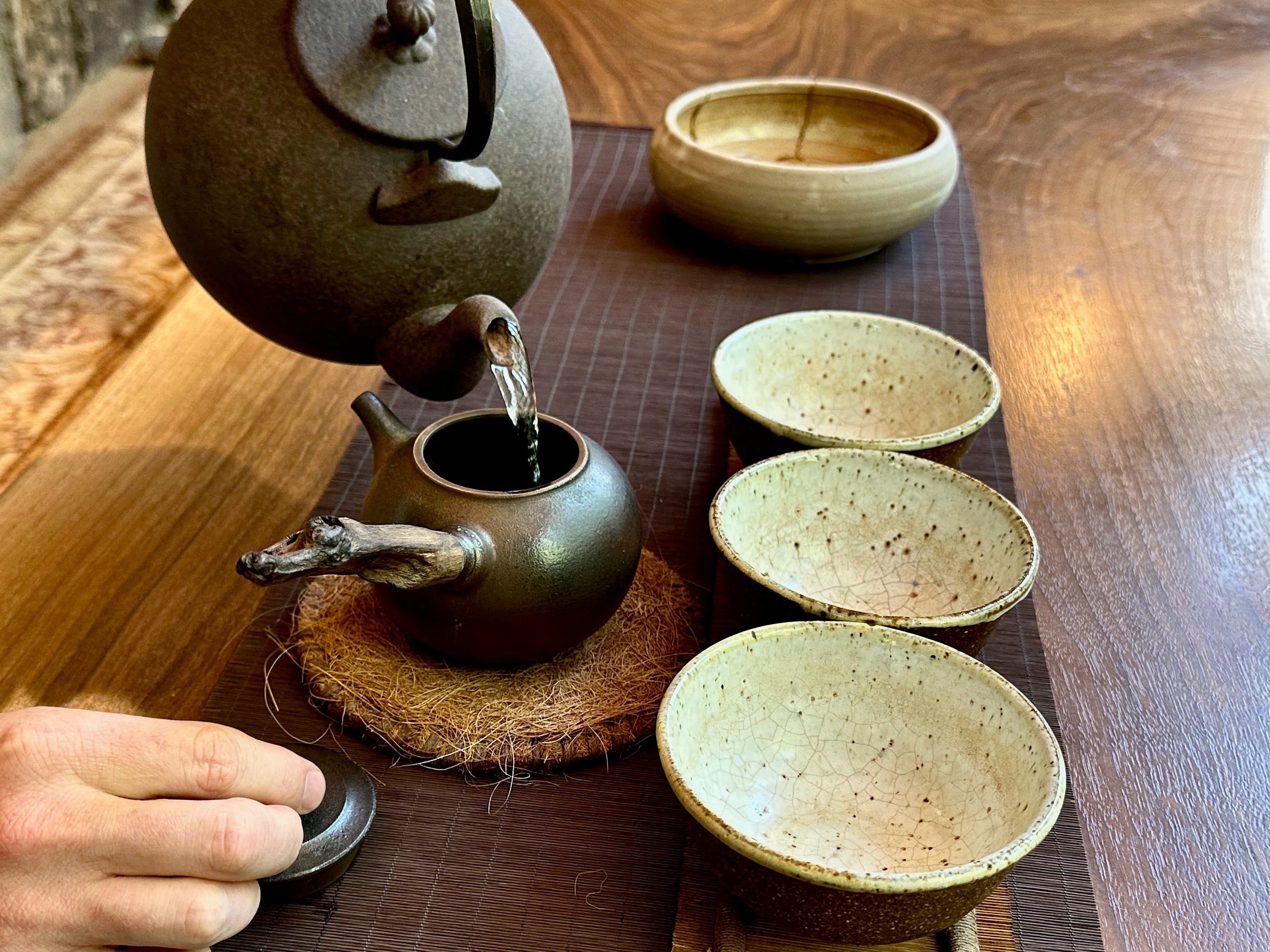 6. Discard the rinse water.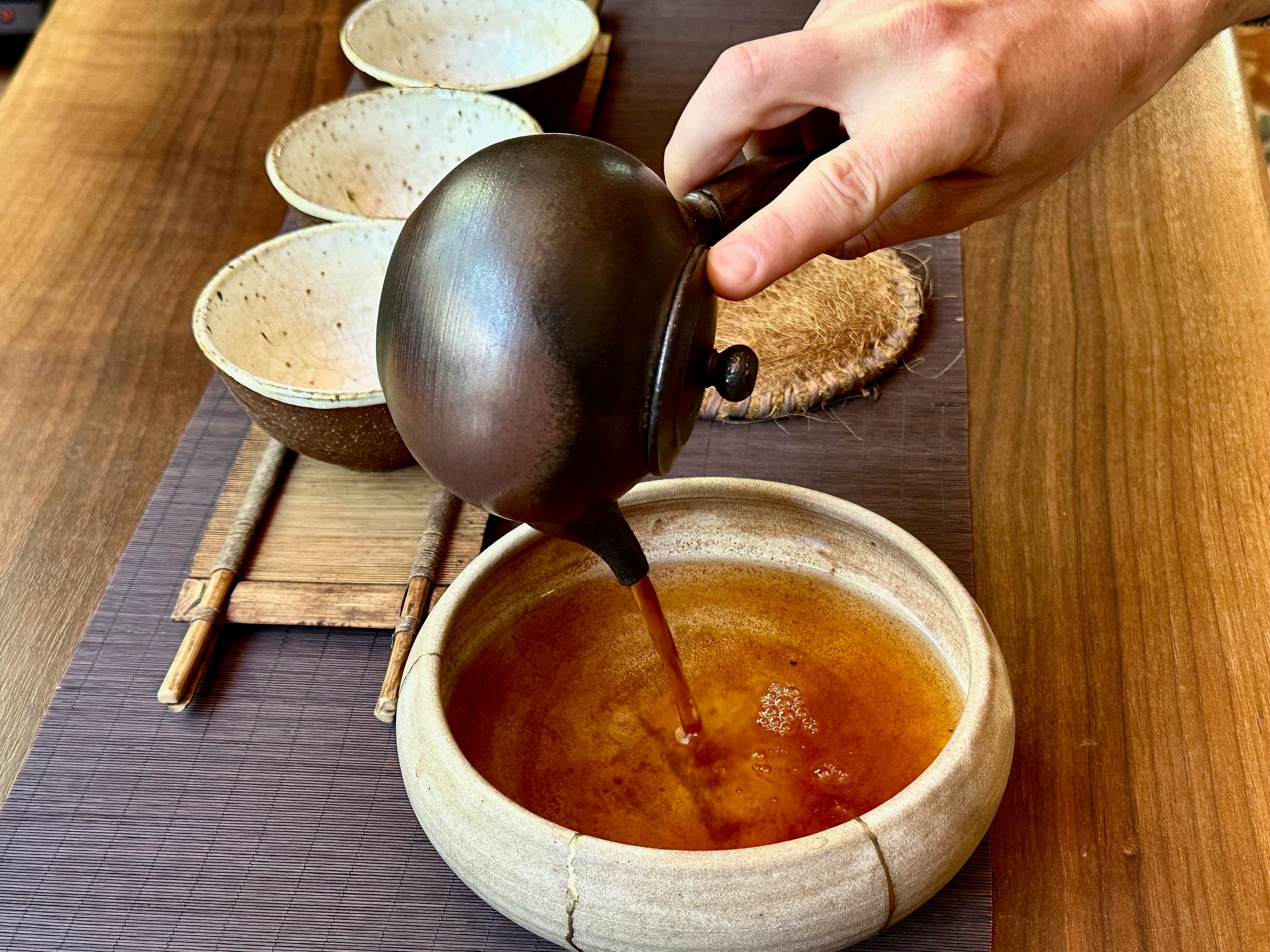 7. Add hot water to the teapot for the first brew.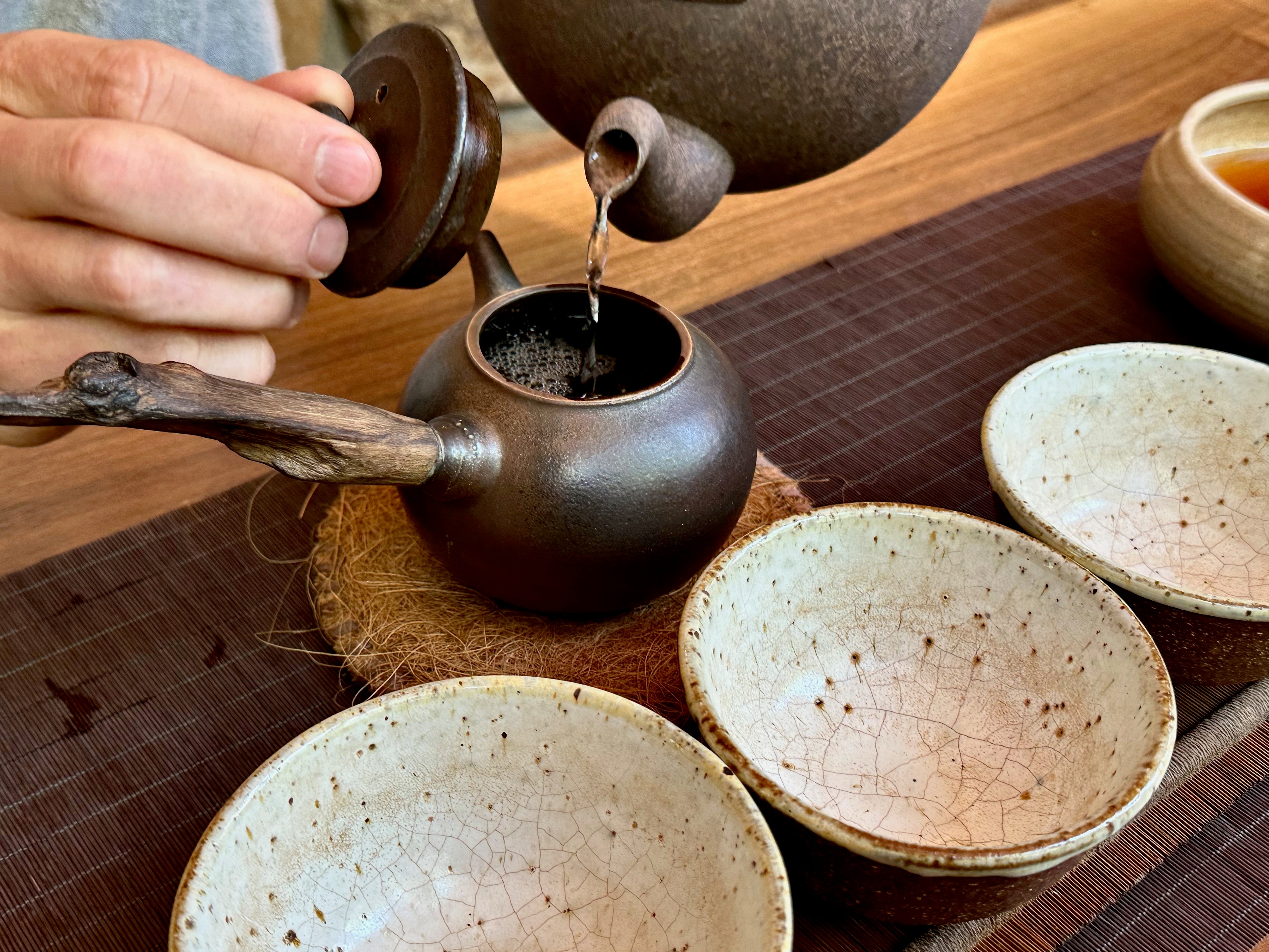 8. Pour the tea into the bowls, pouring gently and along the edges to avoid splashing or creating bubbles.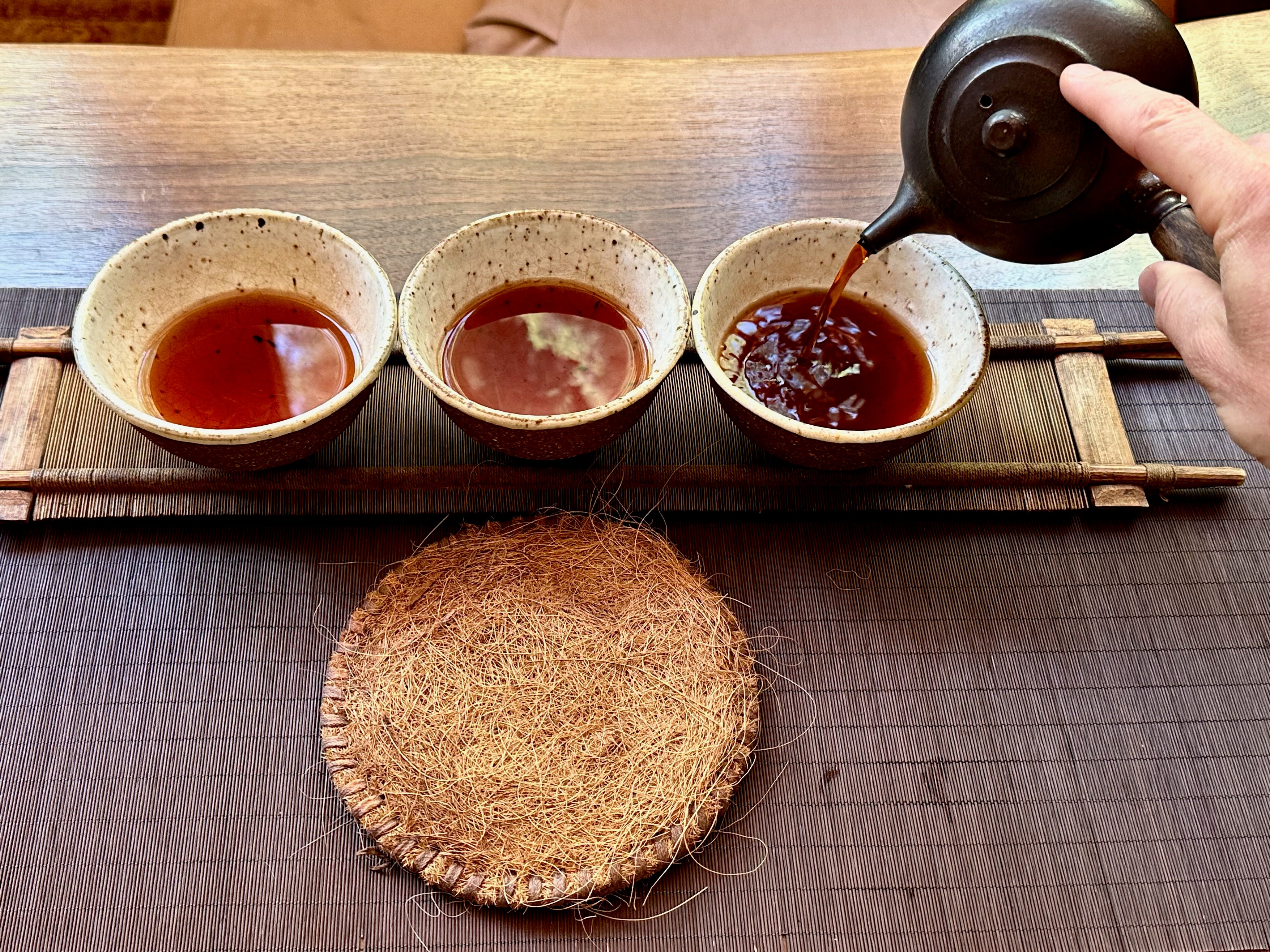 9. Serve the tea and enjoy.