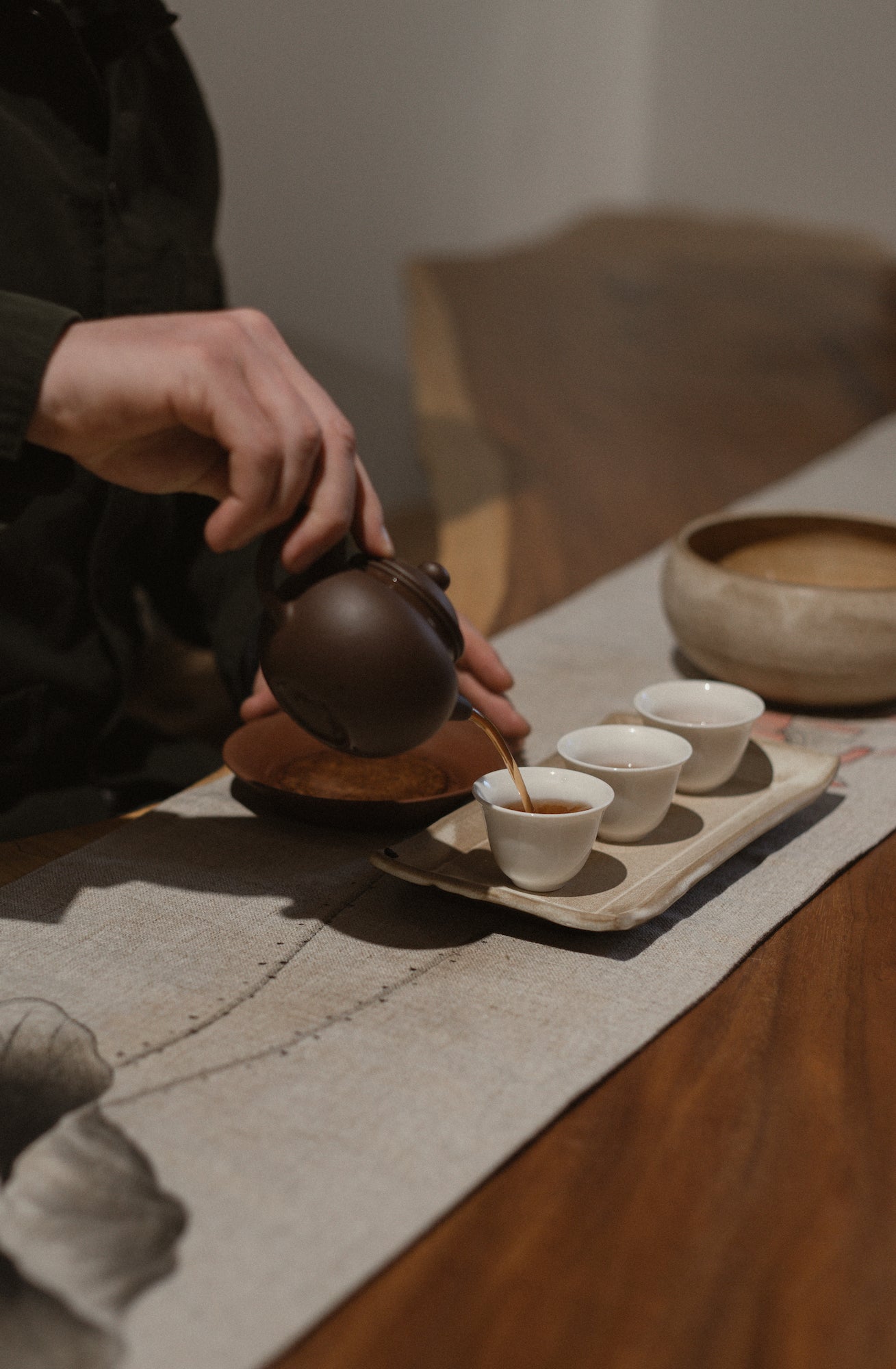 Gongfu Tea
Gongfu-style brewing became popularized in the Ming Dynasty, before which time the dominant brewing method was grinding bricks of tea into a powder for boiling.
Gongfu can be translated as "skilled discipline." (You may have also sees it transliterated as kung fu.) With this method, we use special purple clay pots and porcelain cups that soften the water and bring out the best qualities in the tea. We pay close attention to the quantity of leaf used, the temperature of the water, and the amount of time that the leaves steep.

Gongfu elevates the practice of tea to an art form as we seek to brew the perfect cup of tea. 
Swipe through to see the step-by-step process of this refined brewing method →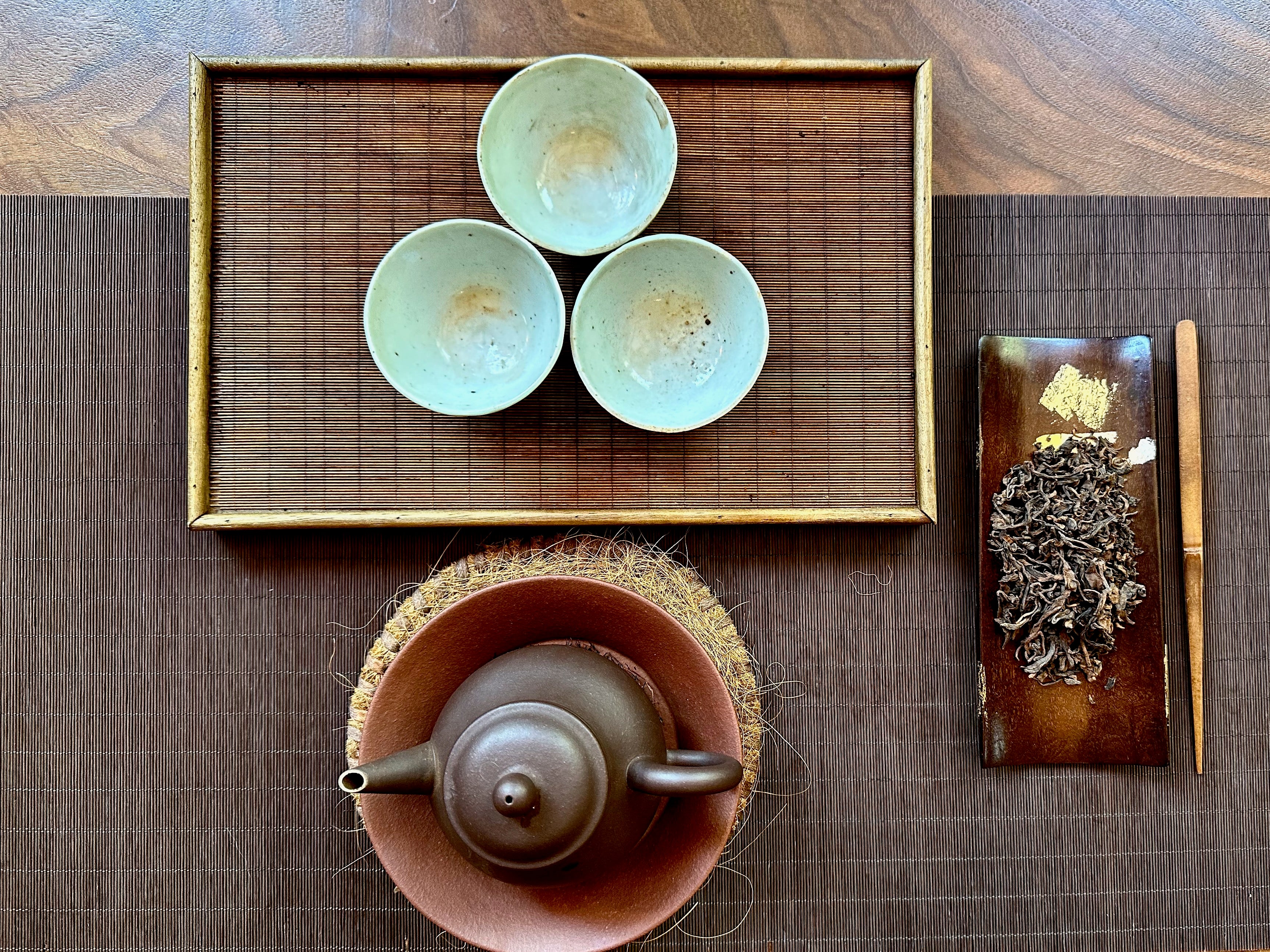 1. Prepare your table with your Zisha pot, tea boat, small cups, and tea.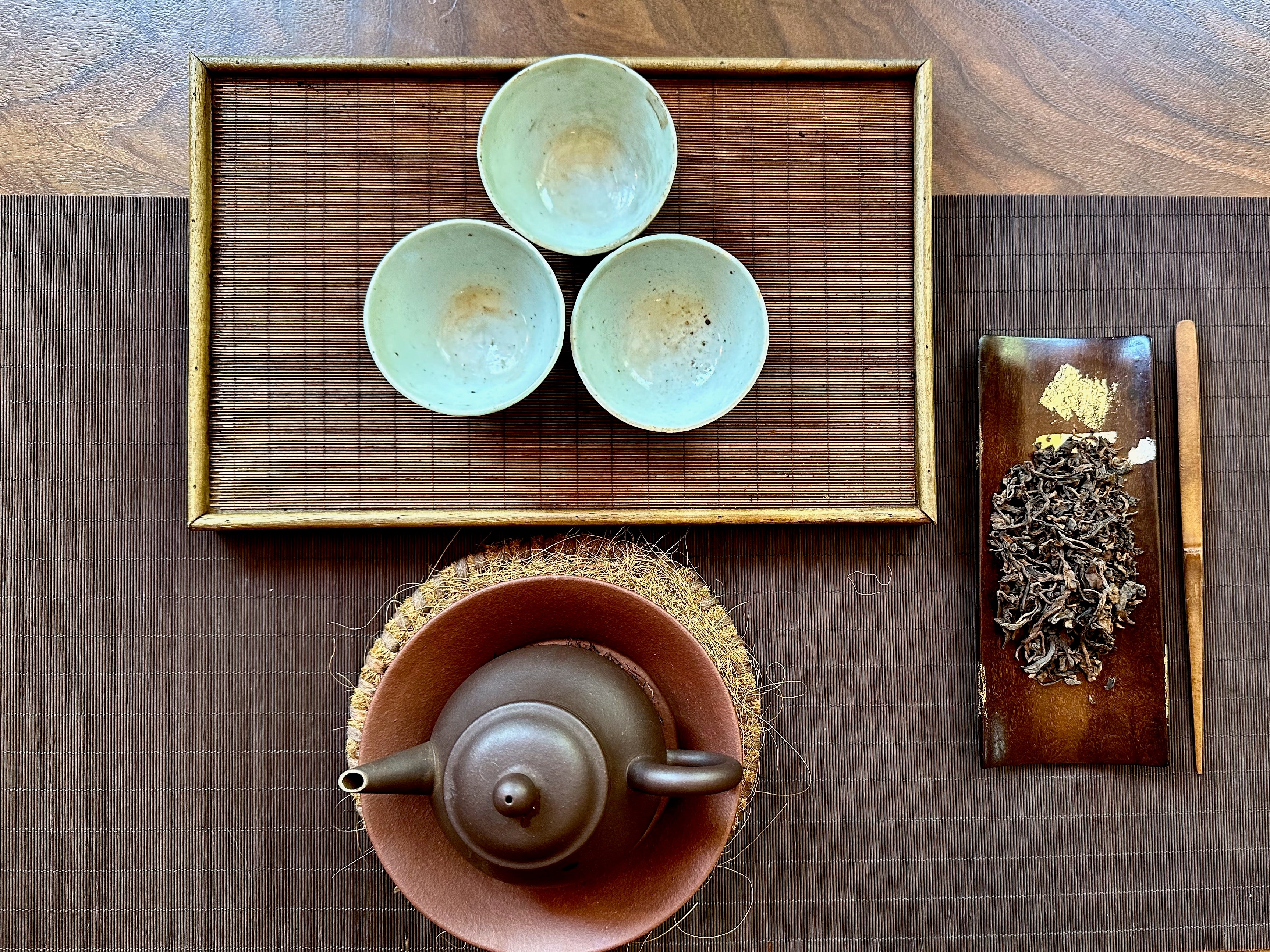 2. Add hot water to your teapot to warm and purify it.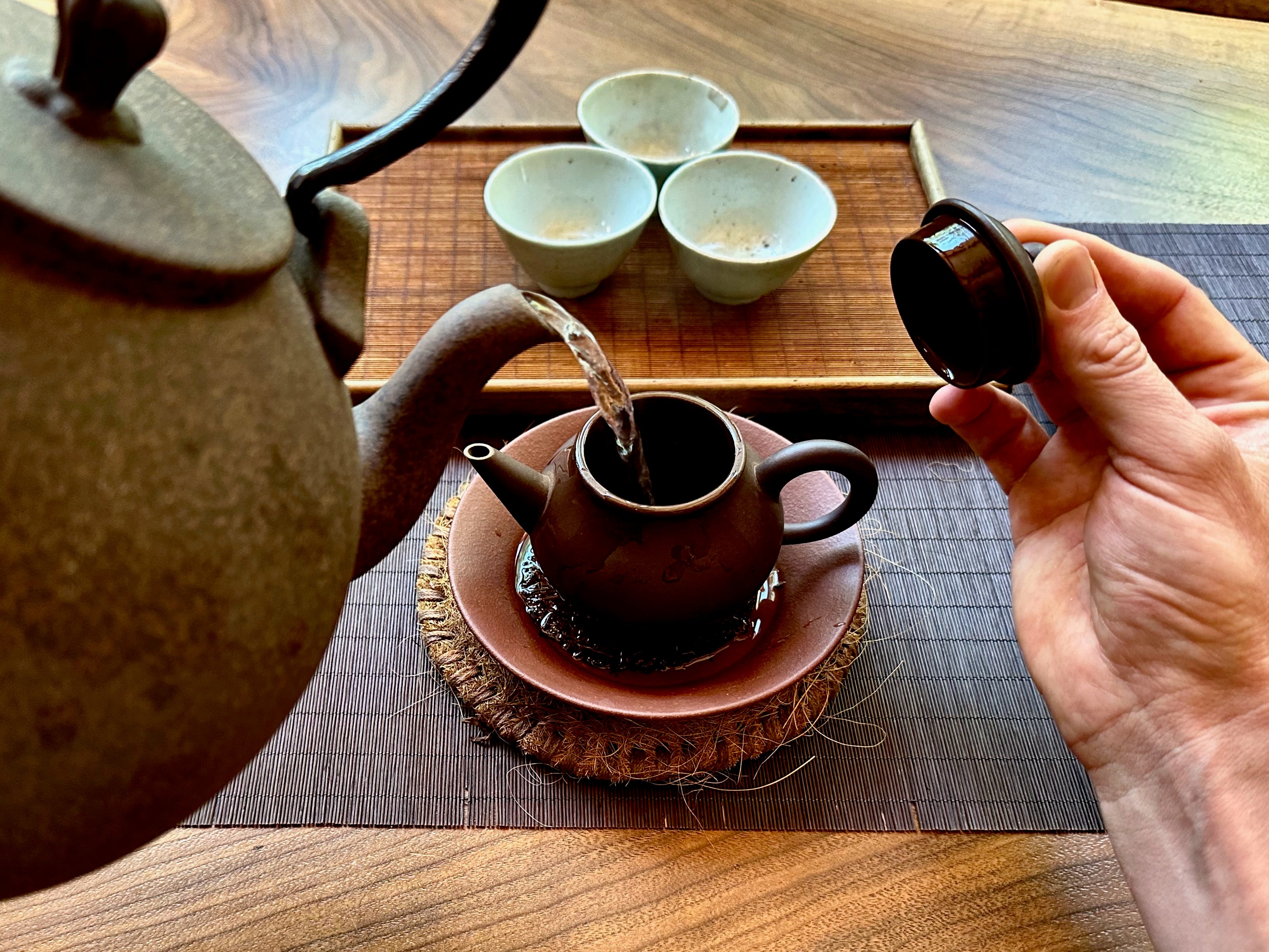 3. Add hot water to your cups as well.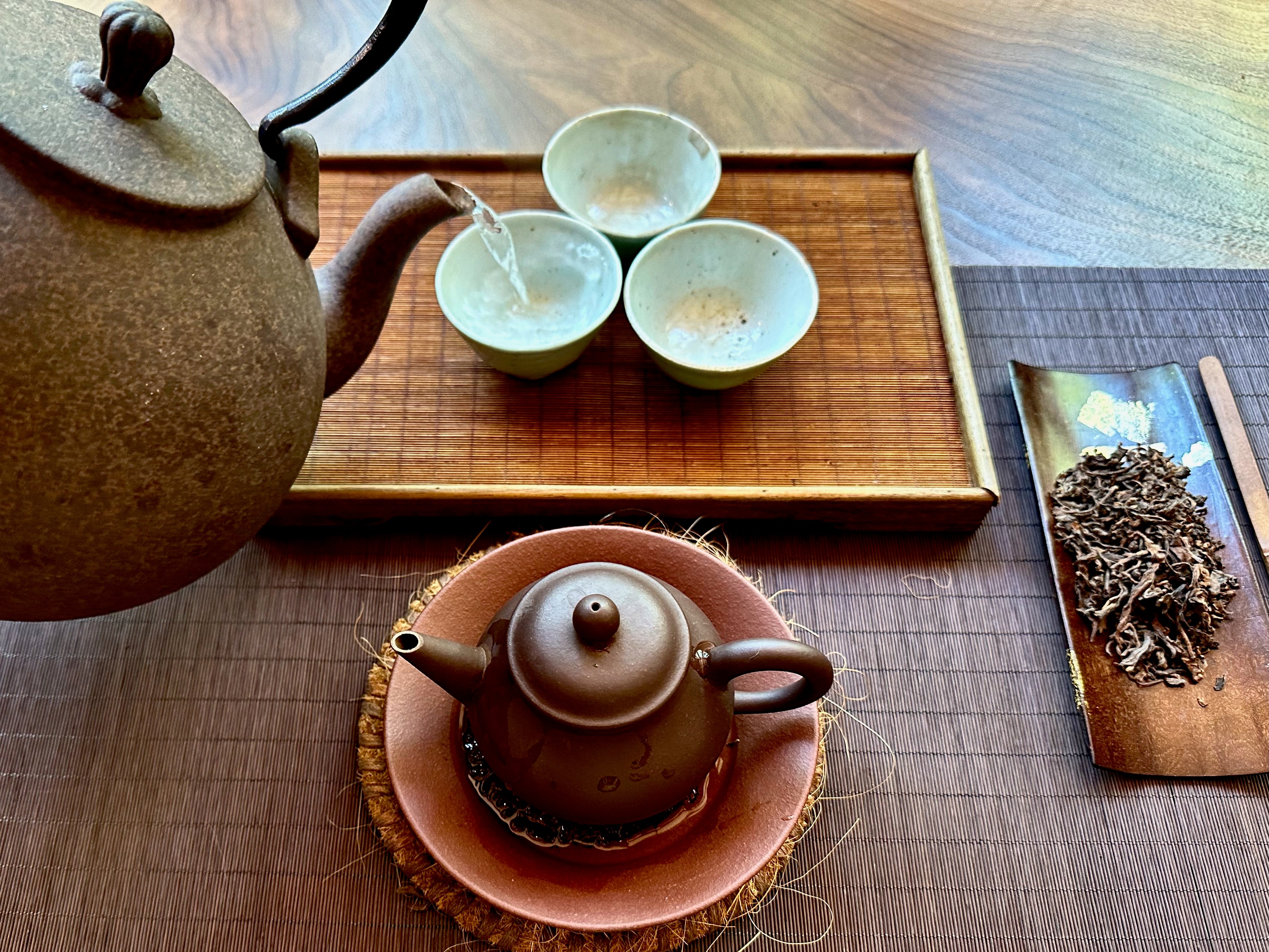 4. Discard the water from your cups into your waste water bowl (jian shui).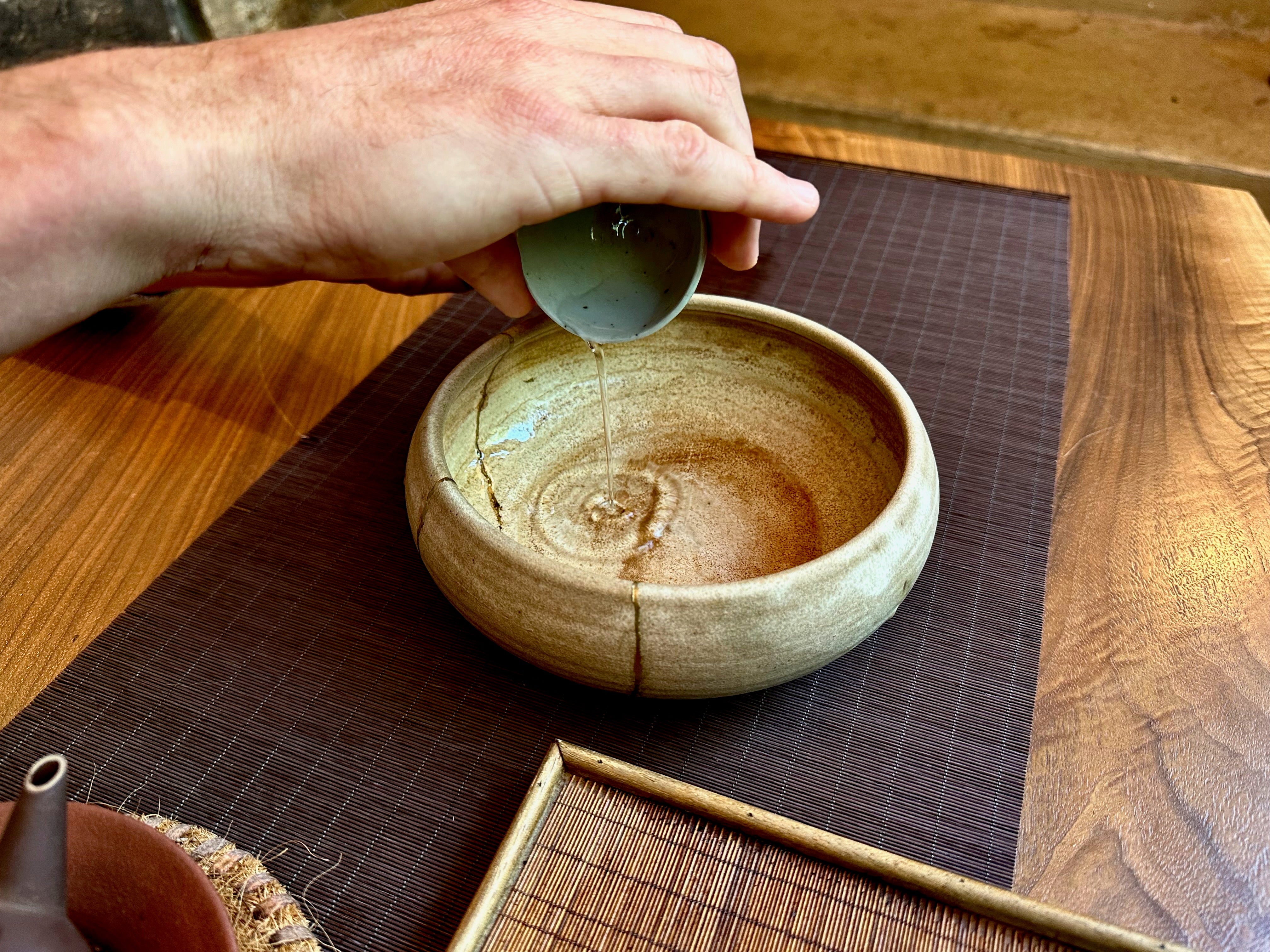 5. Rotate your pot so the handle is on your non-dominant side.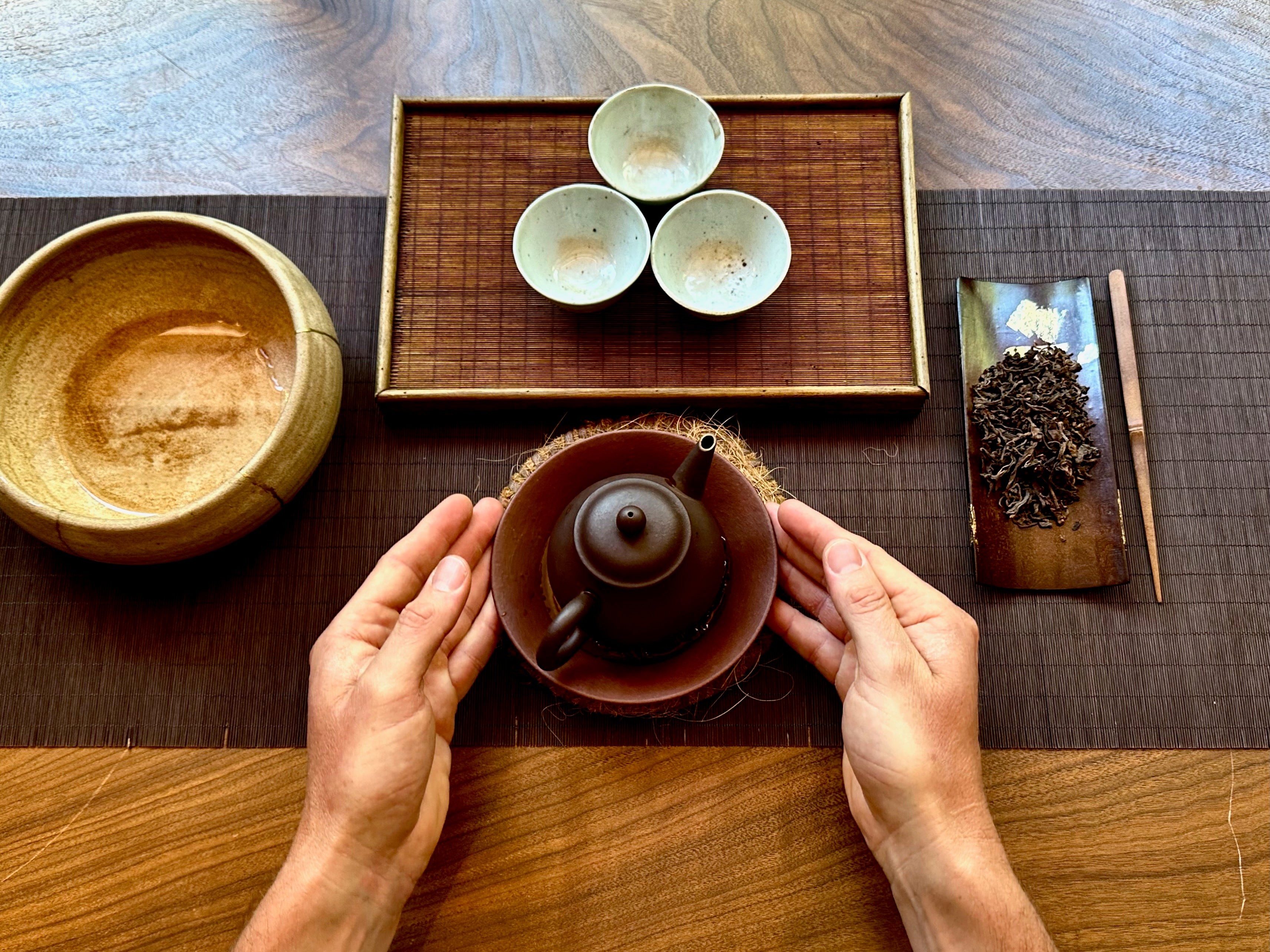 6. Discard the water from the pot into your waste water bowl.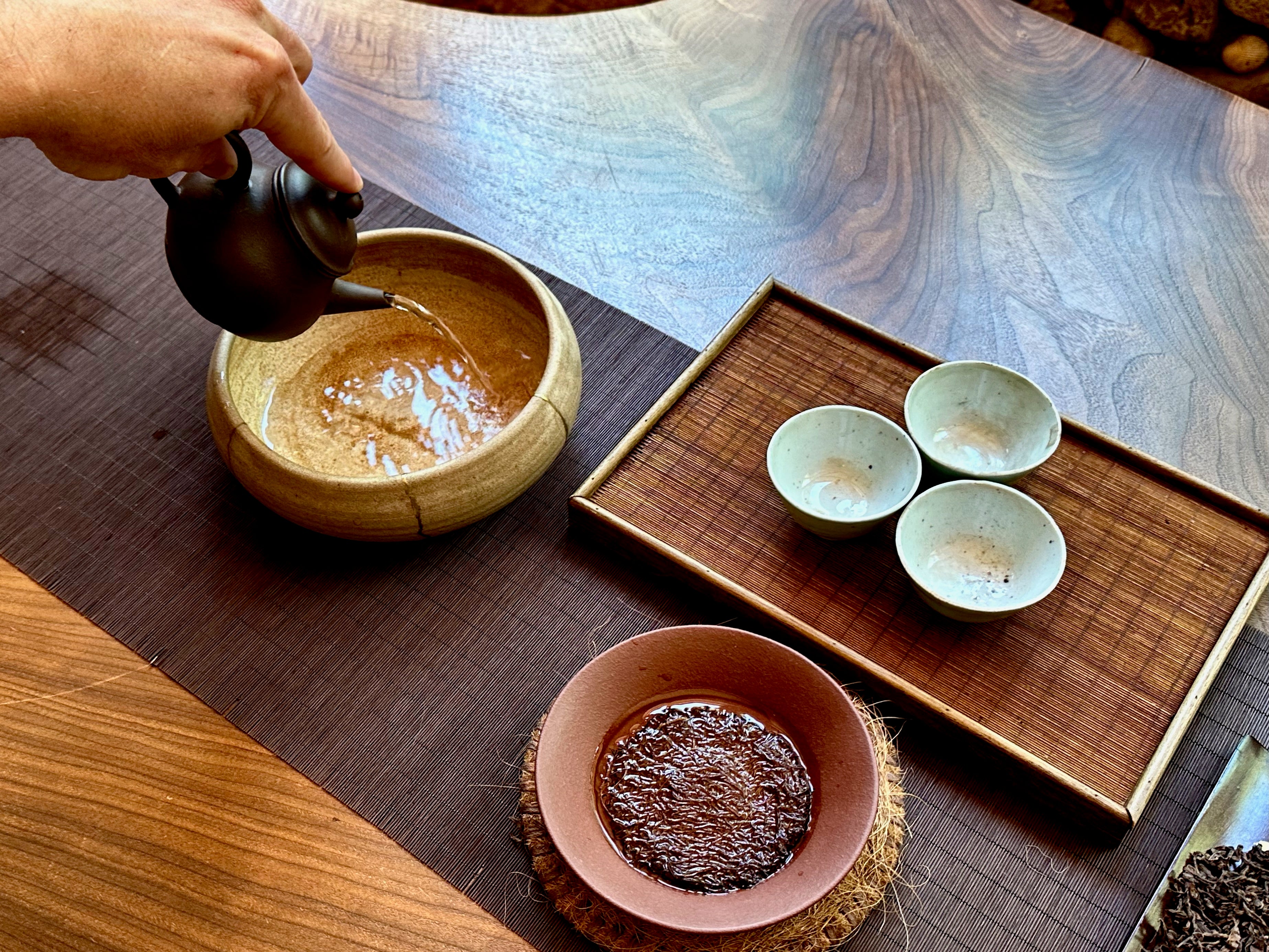 7. Add your tea leaves to your pot.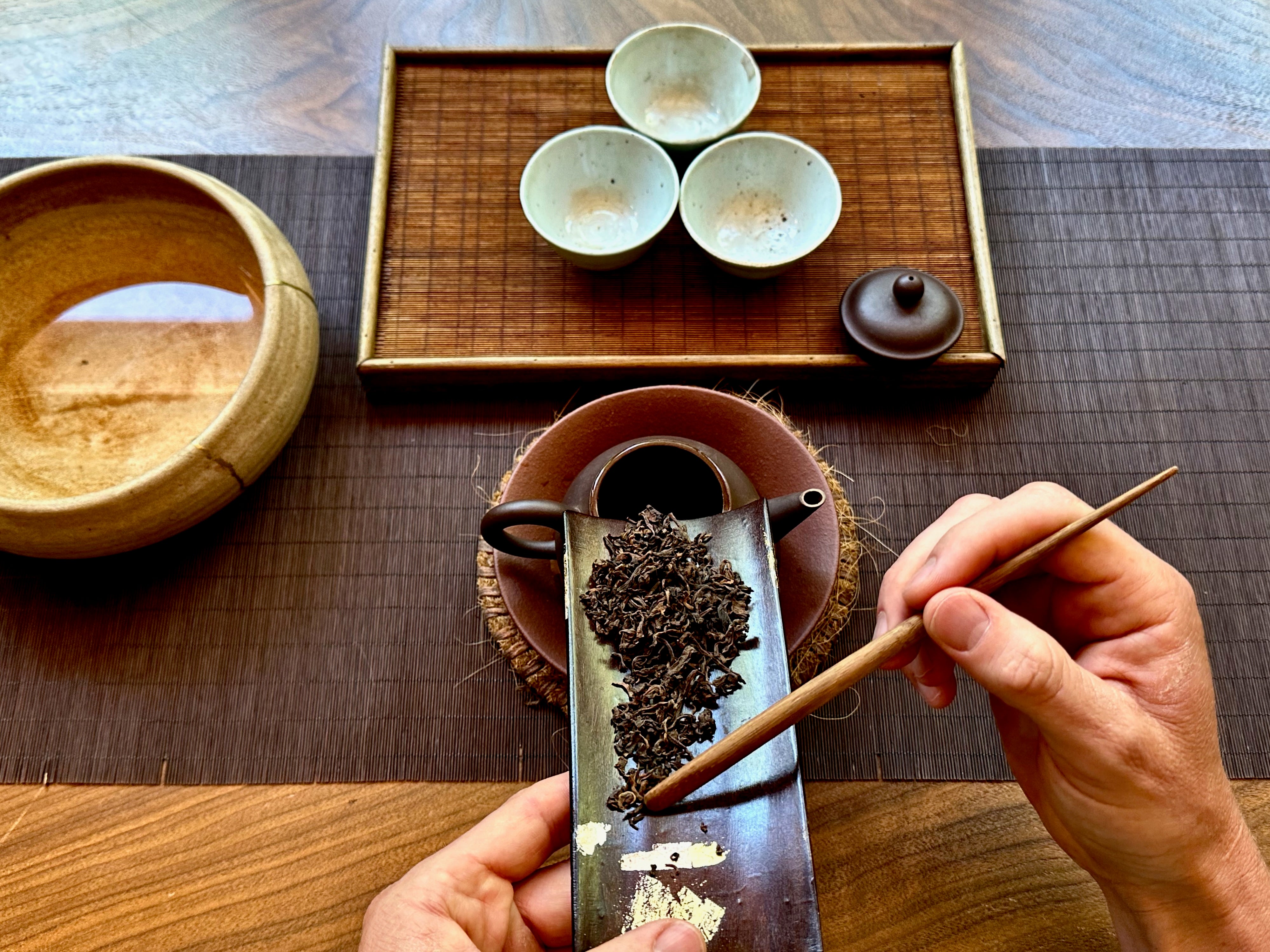 8. Pour water into the pot, rinsing the leaves.
10. Discard the rinse water with the non-dominant hand, then rotate the pot to the dominant side again after setting it down.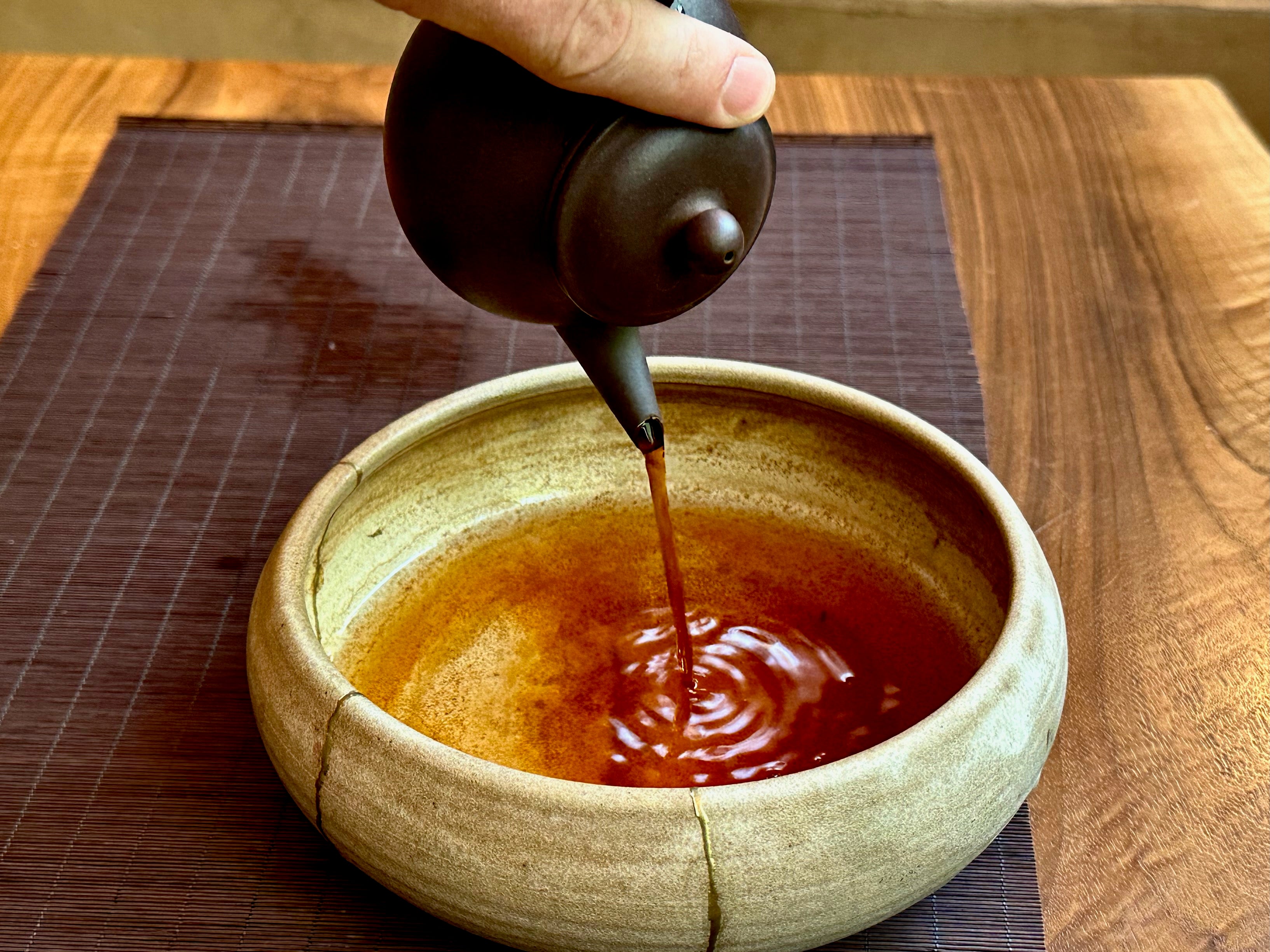 11. Shower your pot with water to preserve heat.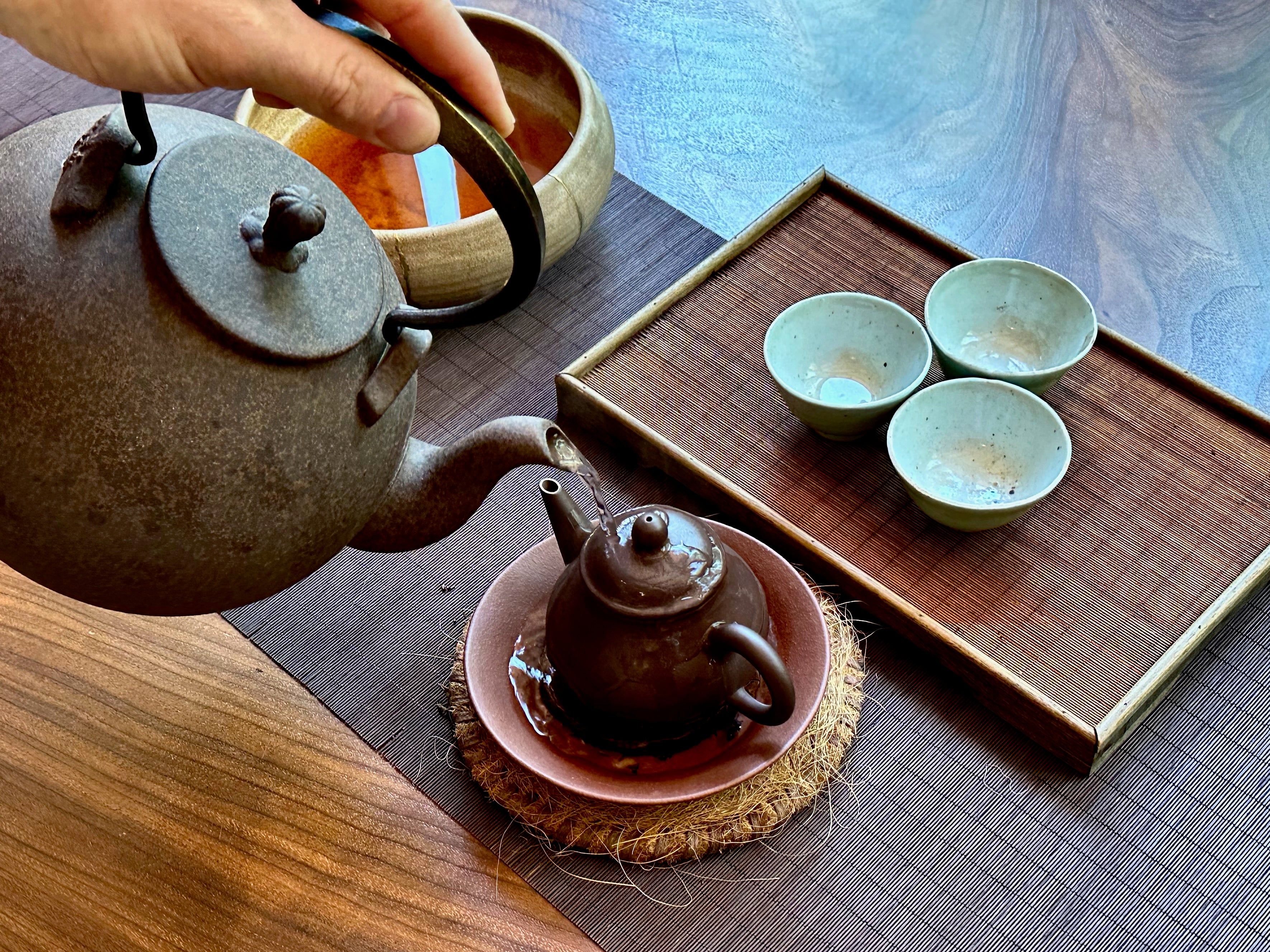 12. Add hot water to your tea leaves.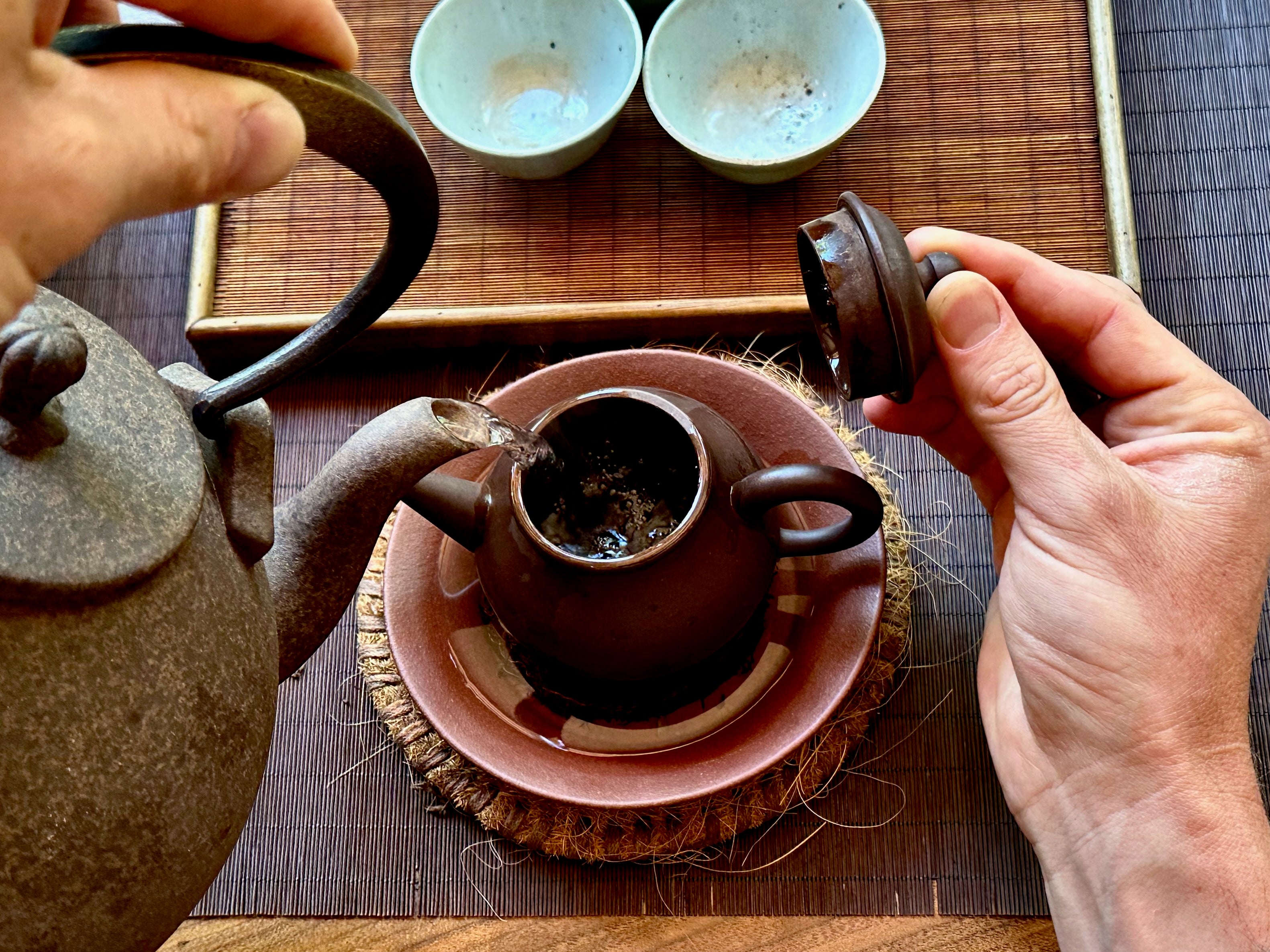 13. Shower the pot again afterwards.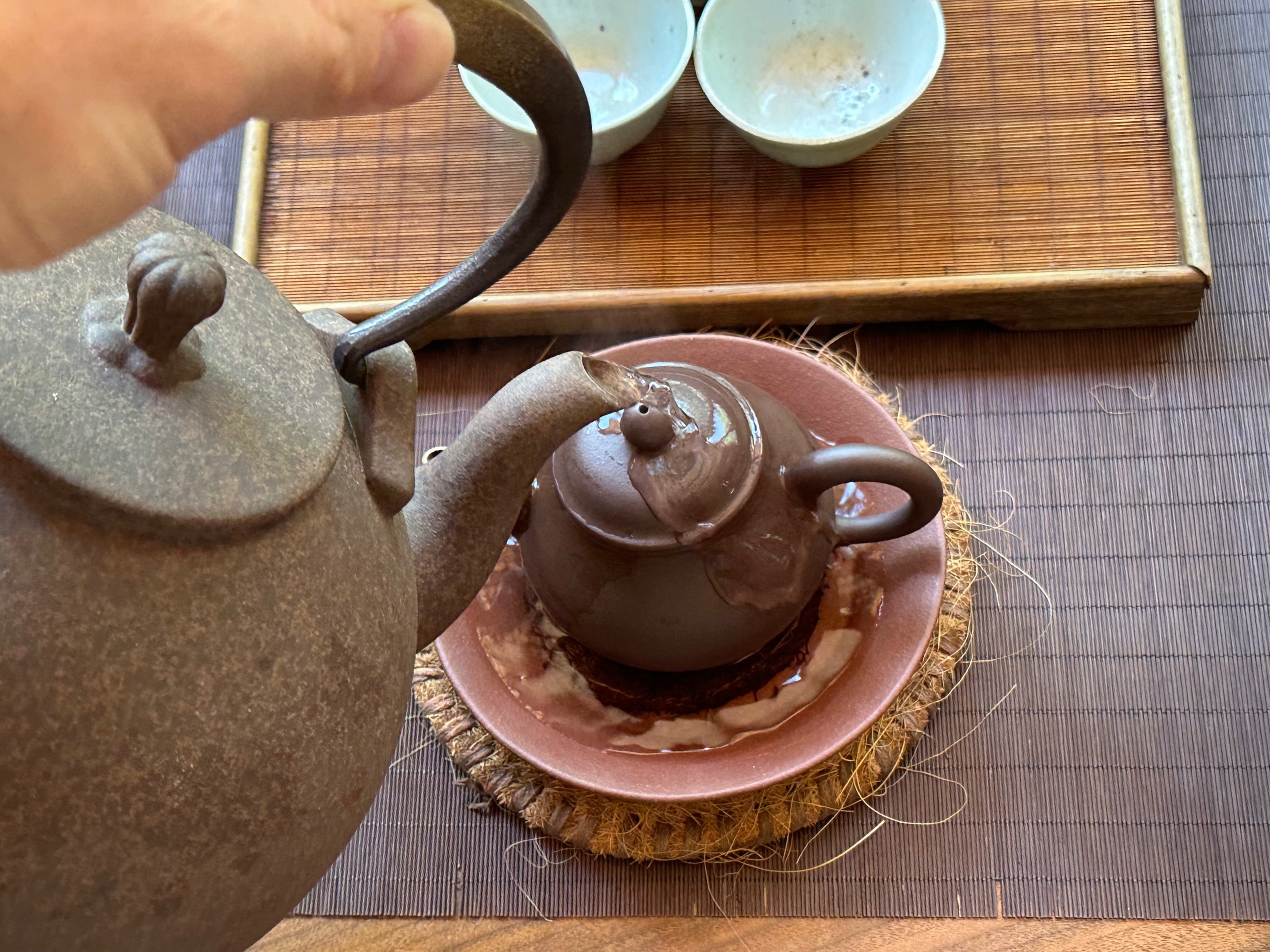 14. Warm the cups with water again.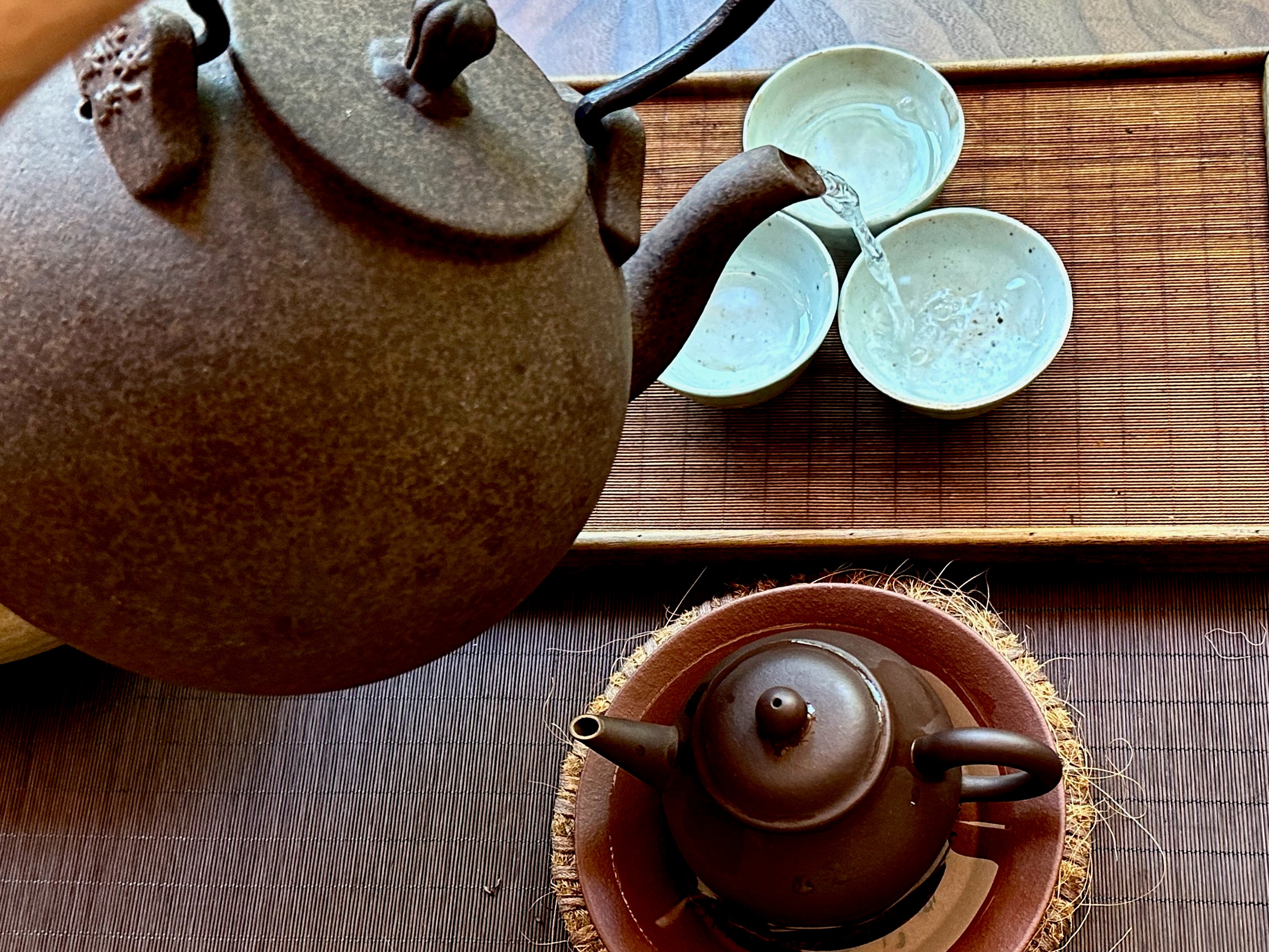 15. Discard this water from the cups. Hold the pot with the dominant hand and discard the water from the tea boat as well.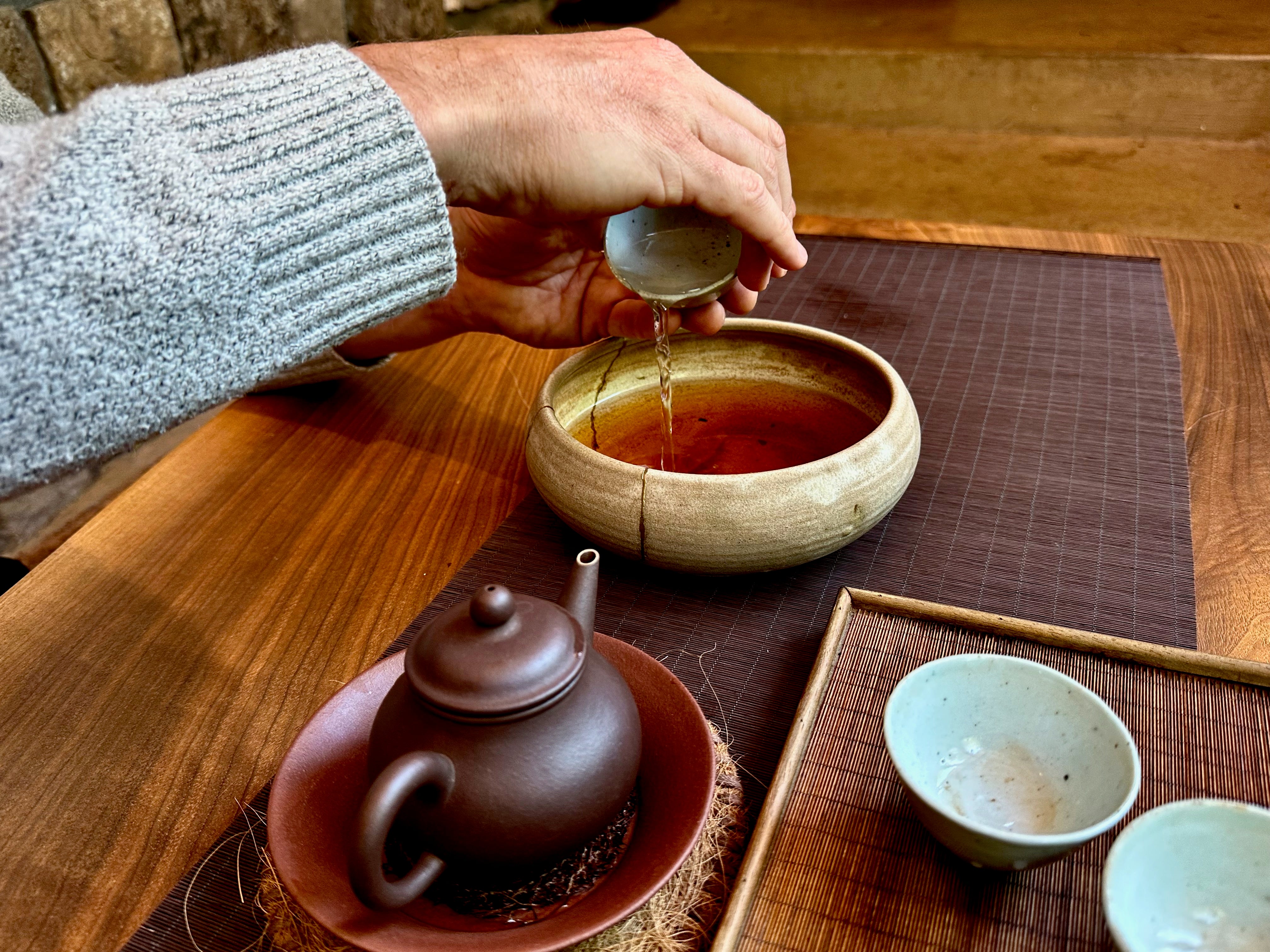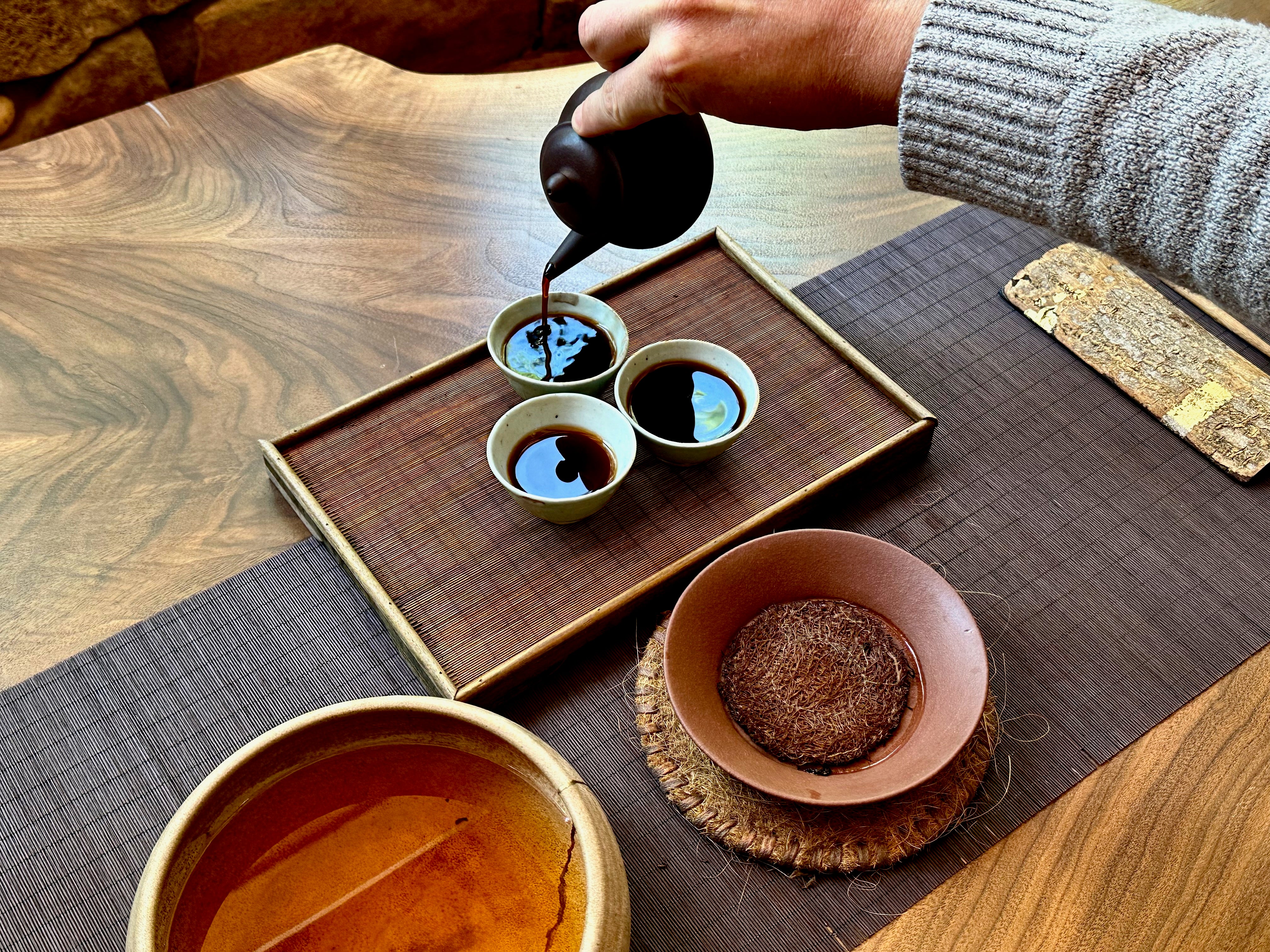 Searching for your perfect match?