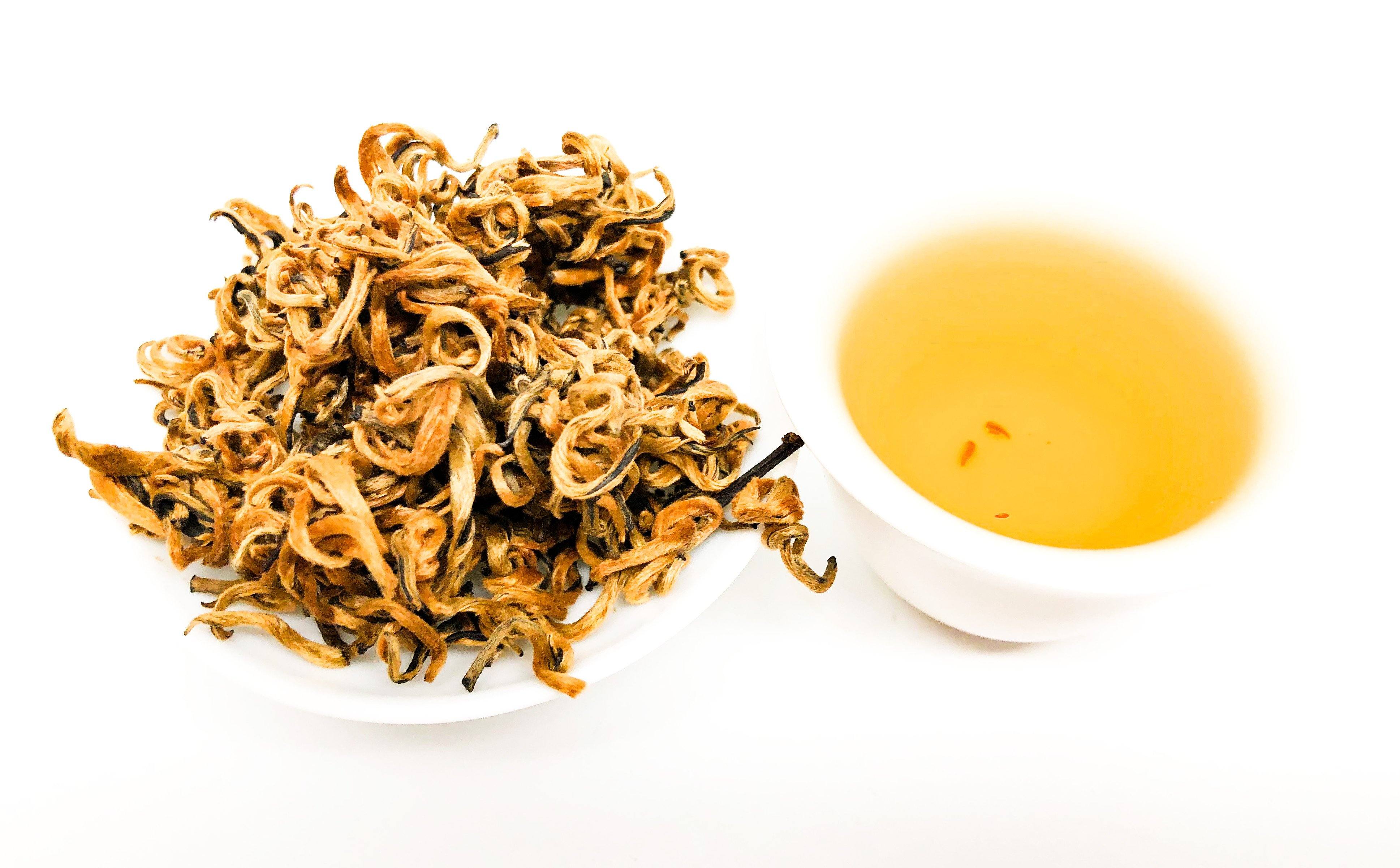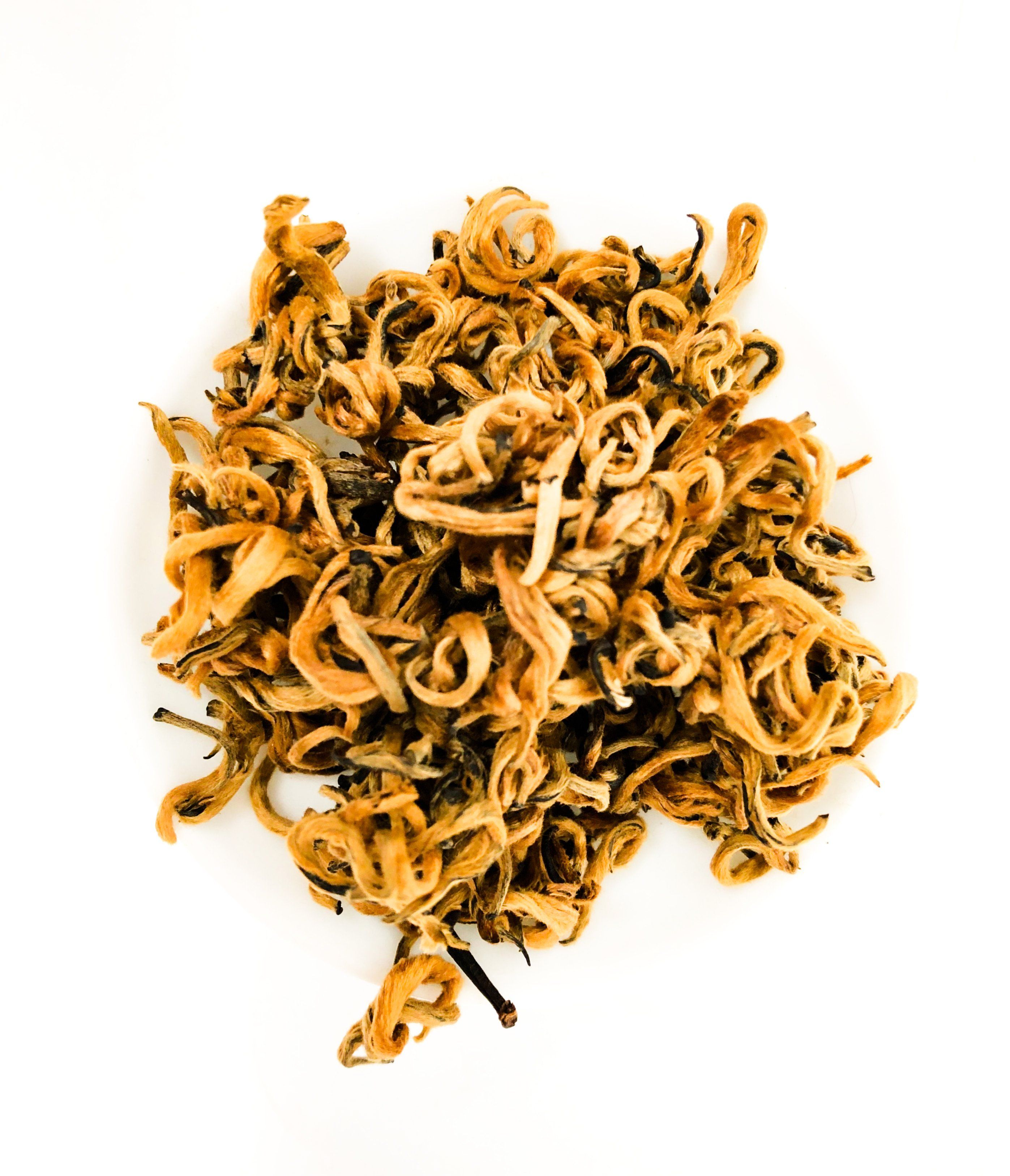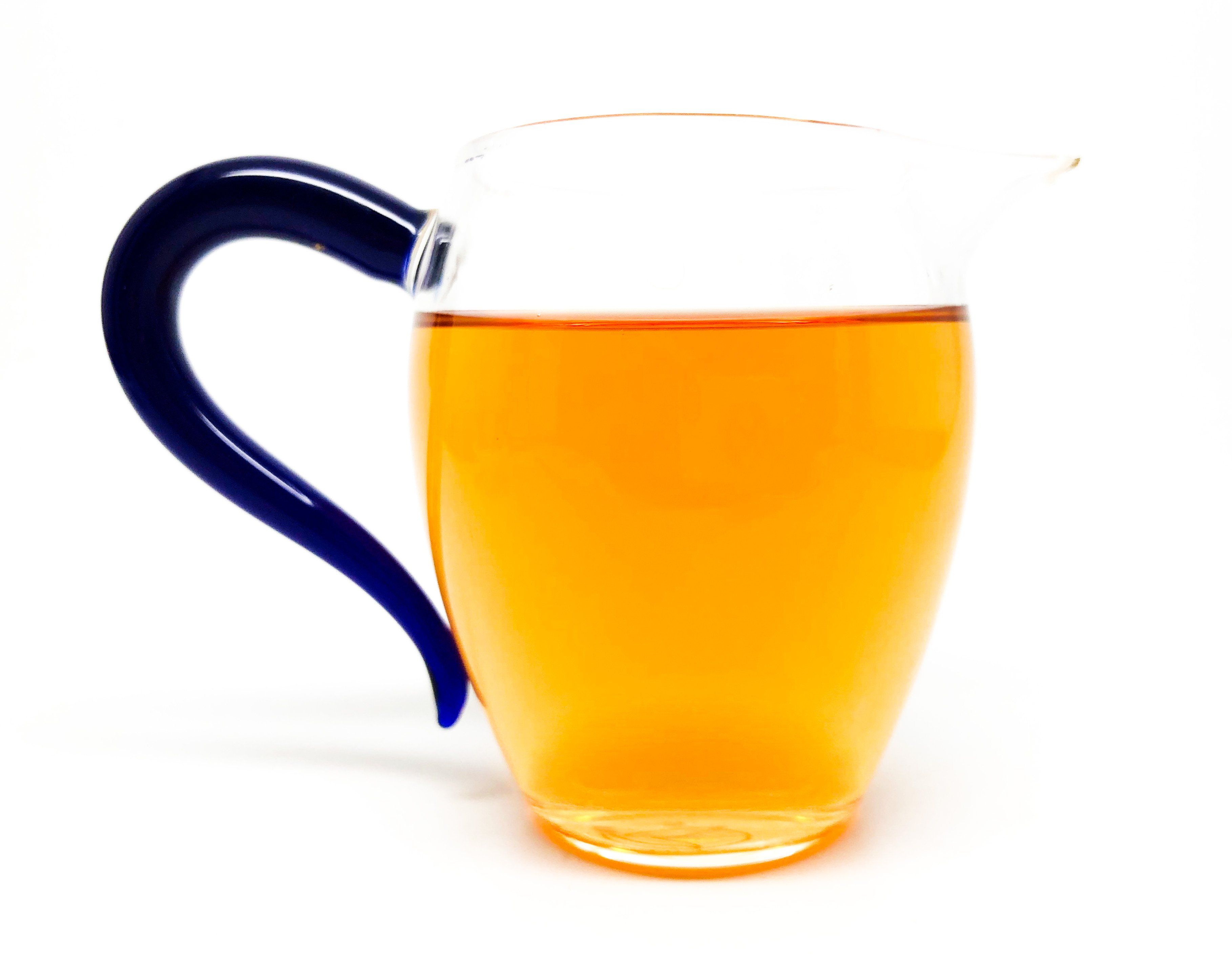 Description
This Spring harvest pure bud red tea is incredibly flavorful with notes of malty cacao, hazelnut and slight caramel. Invigorating and steady, it is ideal for the morning as the yang energies of the day are rising. The thick, sappy, full-bodied liquor leaves a strong aftertaste and salivation that remains between steepings. The juicy buds are loaded with tannins, giving it a lot of flavor and patience that goes for many steepings.
We suggest pouring off the first steeping and brewing subsequent steepings for very short initial infusions. The water is best at 195 F/ 90 C.

Origin: Mojiang, Simao, China
Frequently Asked Questions
When does my order ship?
Our Chicago-based distribution center ships 3 days per week. Expect your order to ship within 1-3 business days, at which time you will receive automated tracking updates via email.
What is your returns & exchanges policy?
What comes in my shipment?
Your order is carefully packed to ensure safe transportation of your tea and teaware. General brewing instructions are also included to help you make the most delicious cup of tea! Seed-Propagation Room To Grow BioDiveristy Chemical-Free Healthy Relationships Among All Involved No Artificial Irrigation