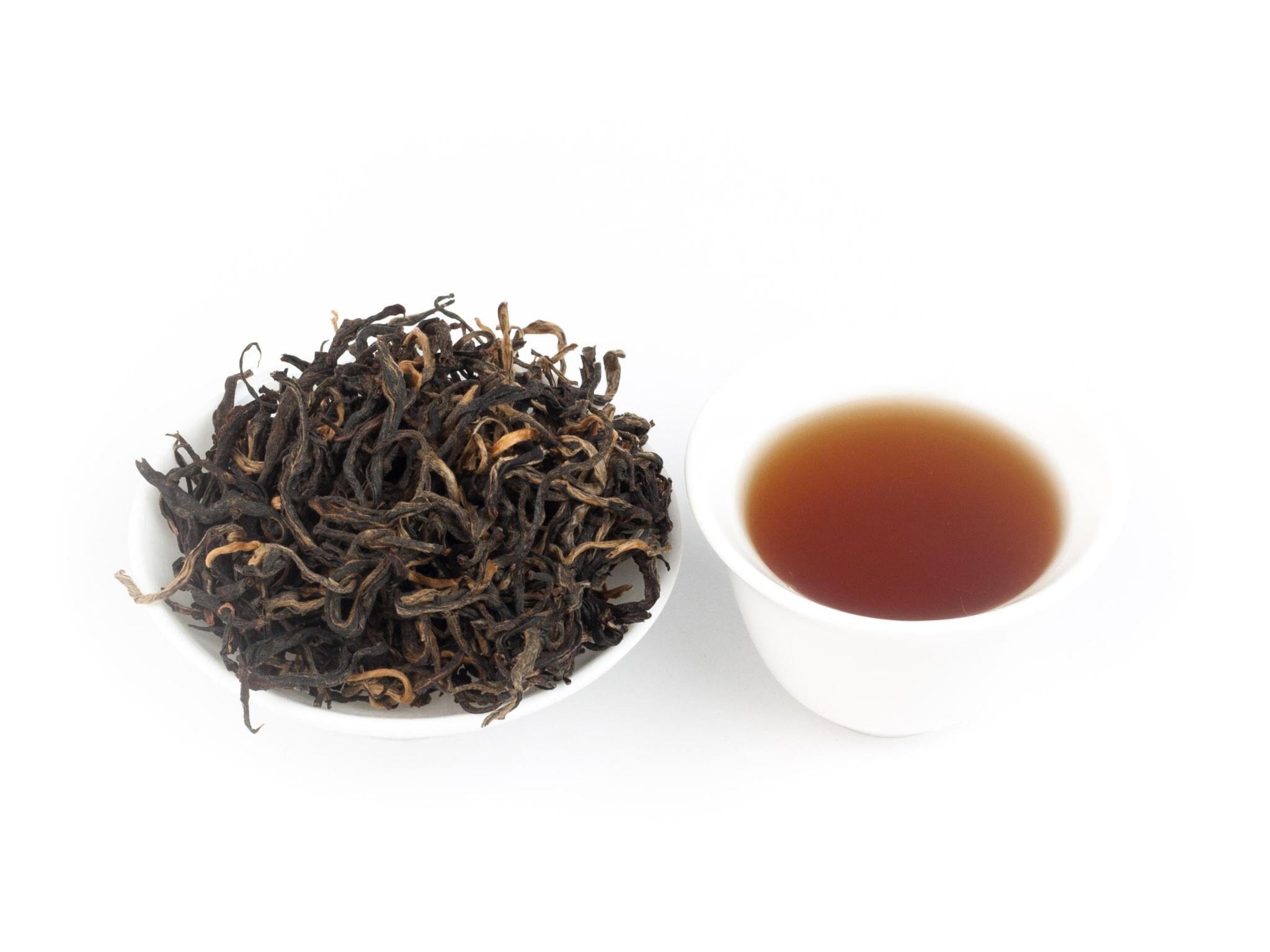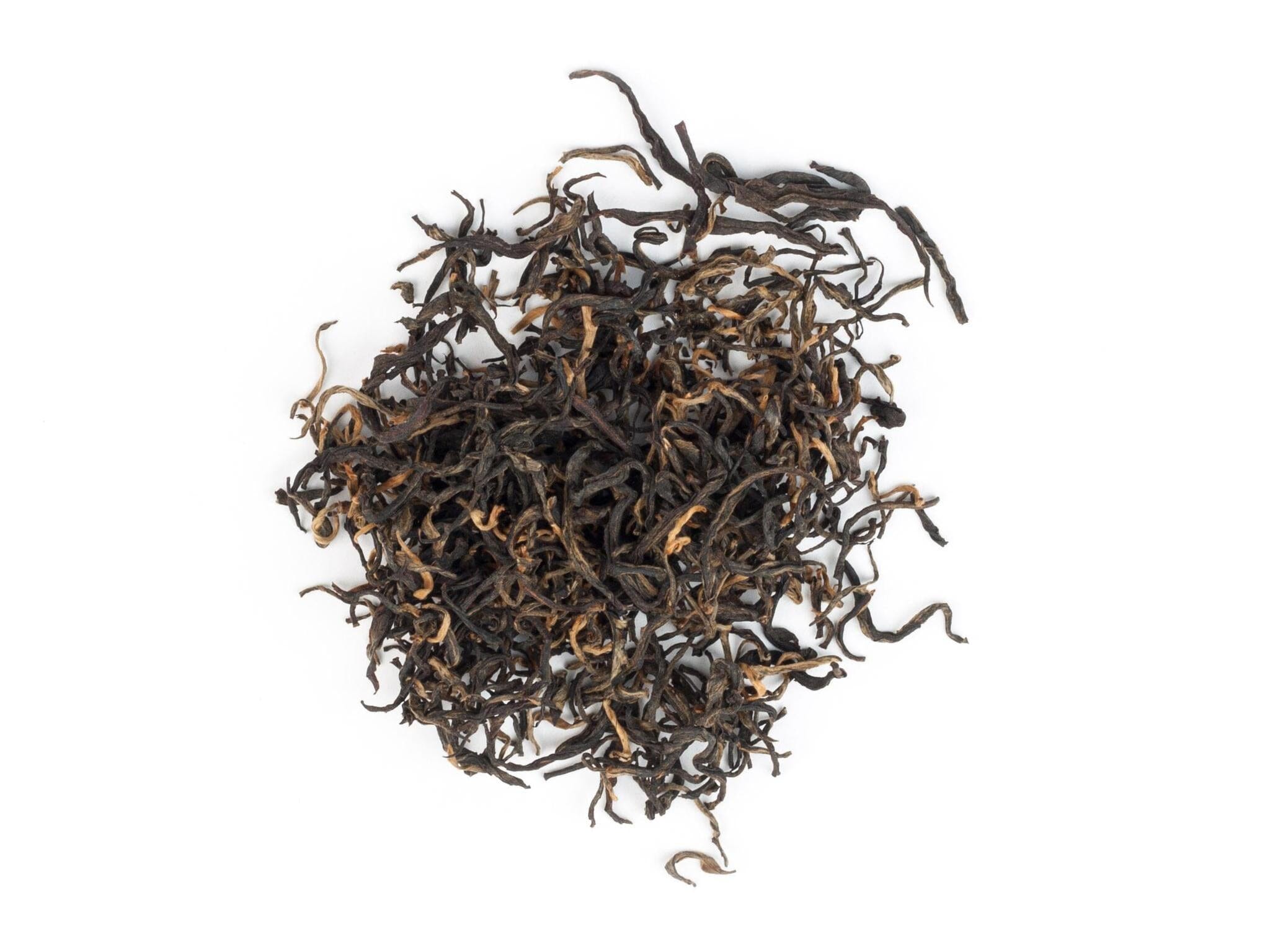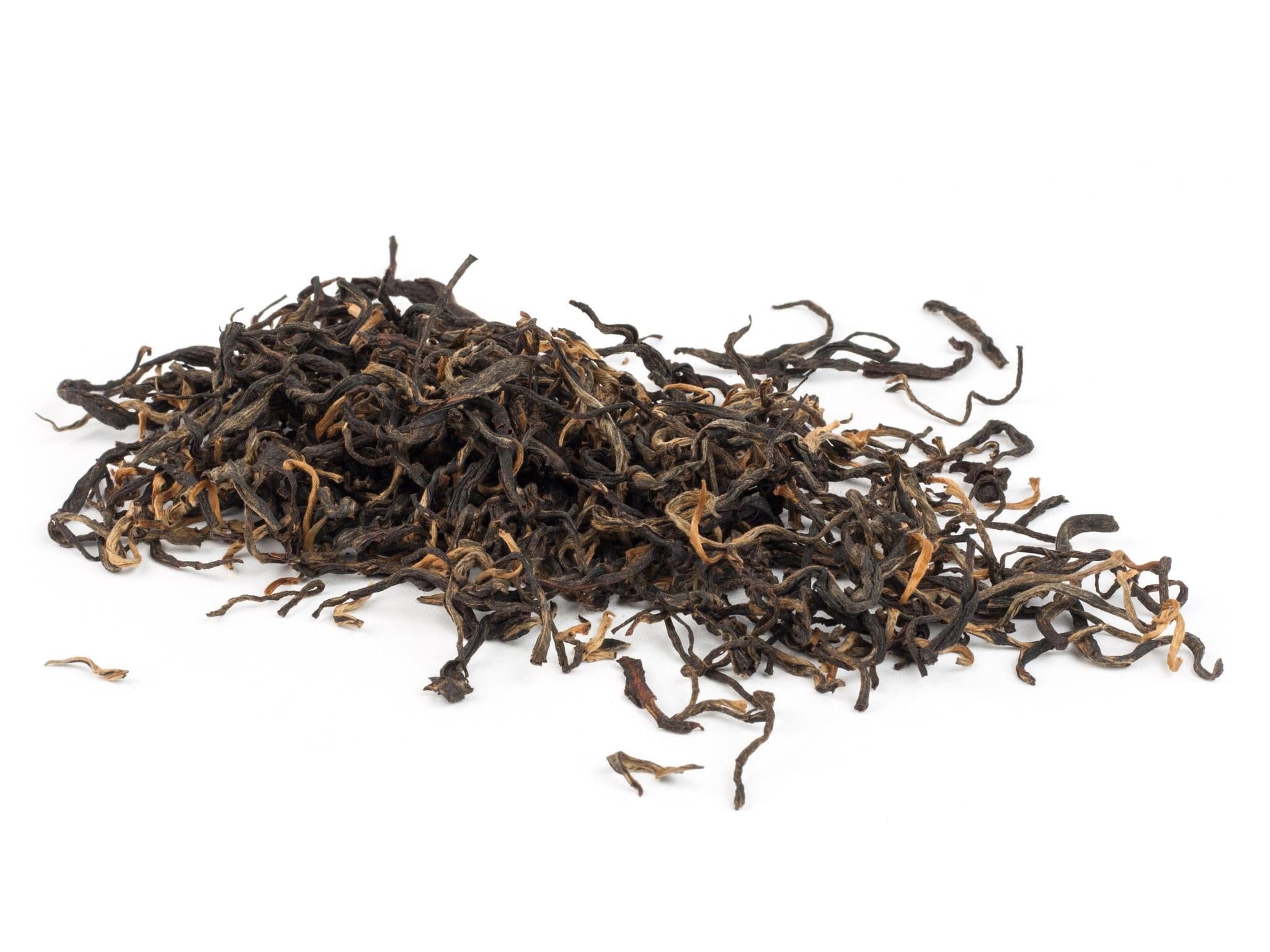 Bada Mountain Red Tea 2023
Description
These wispy golden tip leaves belie the depth and richness of the tea. A nice astringency grabs the back of the tongue and gives it structure. A unique sweetness of caramel and plum comes through with far less of the chocolatey flavor characteristic of a golden tip red tea. (You can taste this cocoa note in our bestseller Panacea.)

The balance of the flavors – bitterness, sweetness, mild spice, astringency, and smoothness – speaks to refined, expert processing. The flavors aren't muddied or unclear; there's an exactitude and simplicity about them. The energy wakes you up, but isn't stimulating, ideal for the beginning of a slower pace in the Fall. This tea feels clear, spacious, and open.

Origin: Bada Mountain, Menghai, Yunnan, China 2023

Featured in the Autumn 2023 Seasonal Tea Club.




Learn More
Wisp in the Wind is made from mid-sized tea leaves from Bada Mountain in Menghai area of Yunnan, at an altitude of 1700 meters. The tea trees grow wild in a biodiverse forest. The local farmer who grows and processes this beautiful tea has more than 35 years of experience carefully roasting the best out of the raw leaves.
Frequently Asked Questions
When does my order ship?
Our Chicago-based distribution center ships 3 days per week. Expect your order to ship within 1-3 business days, at which time you will receive automated tracking updates via email.
What is your returns & exchanges policy?
What comes in my shipment?
Your order is carefully packed to ensure safe transportation of your tea and teaware. General brewing instructions are also included to help you make the most delicious cup of tea! Seed-Propagation Room To Grow BioDiveristy Chemical-Free Healthy Relationships Among All Involved No Artificial Irrigation