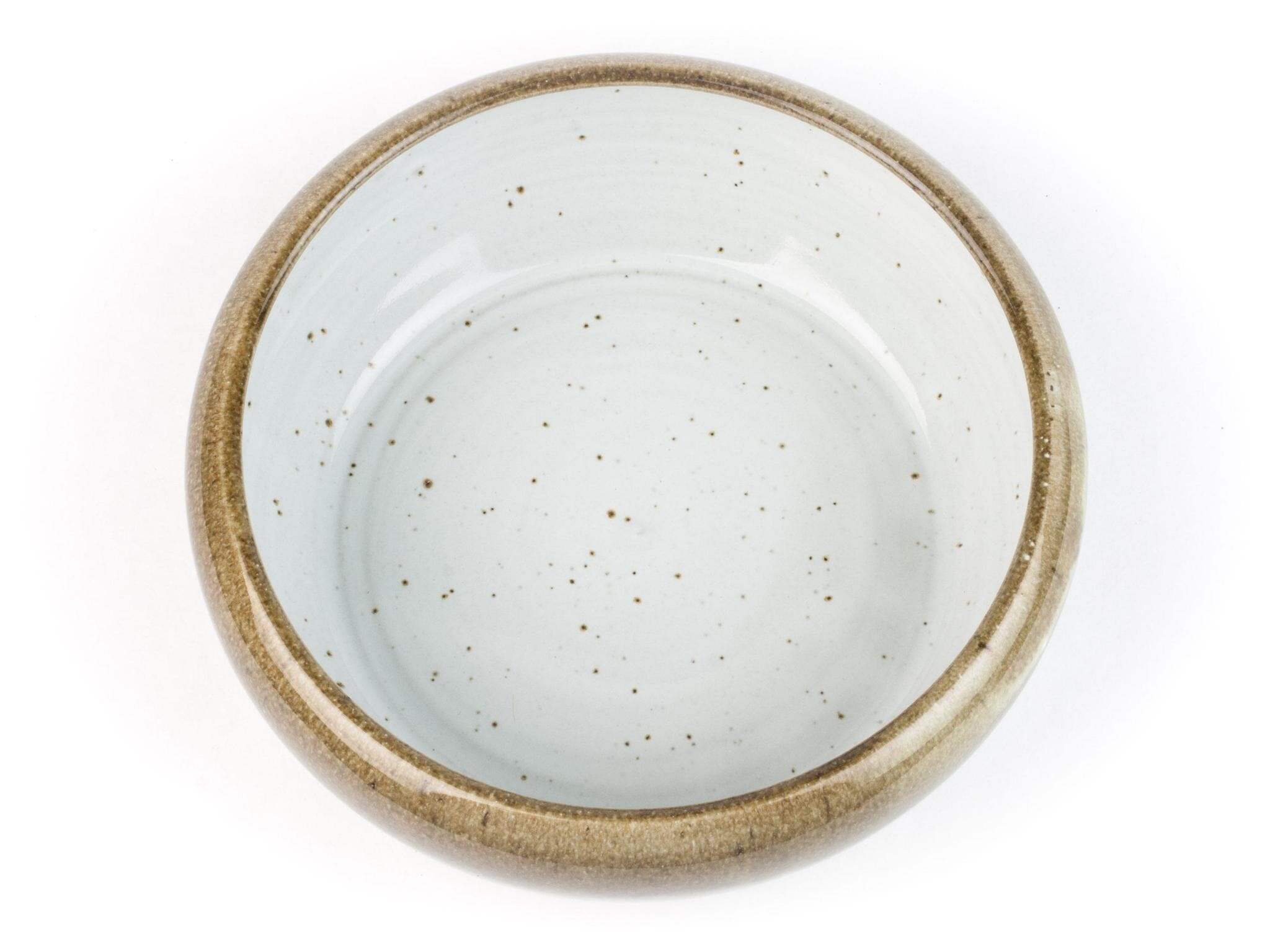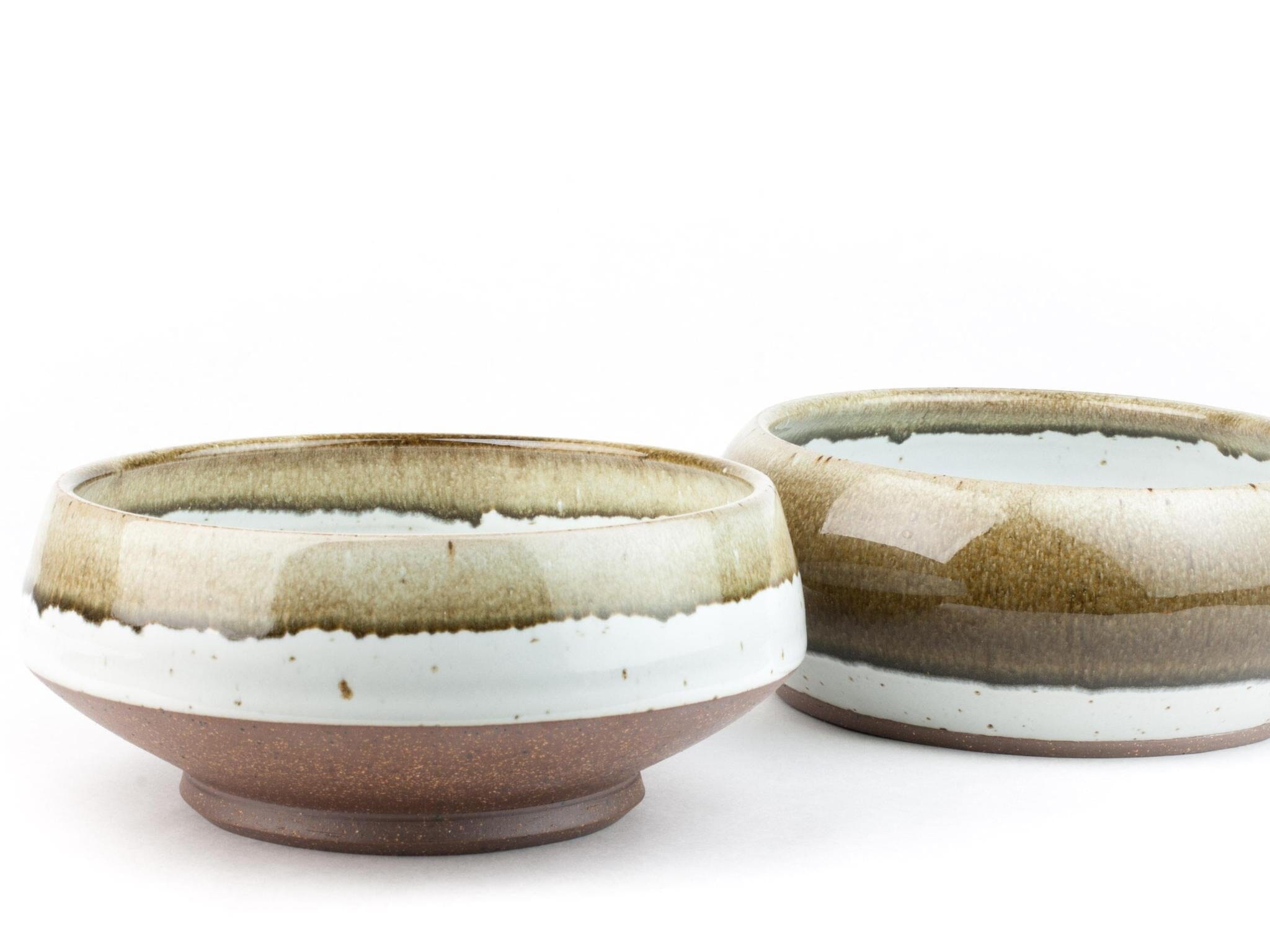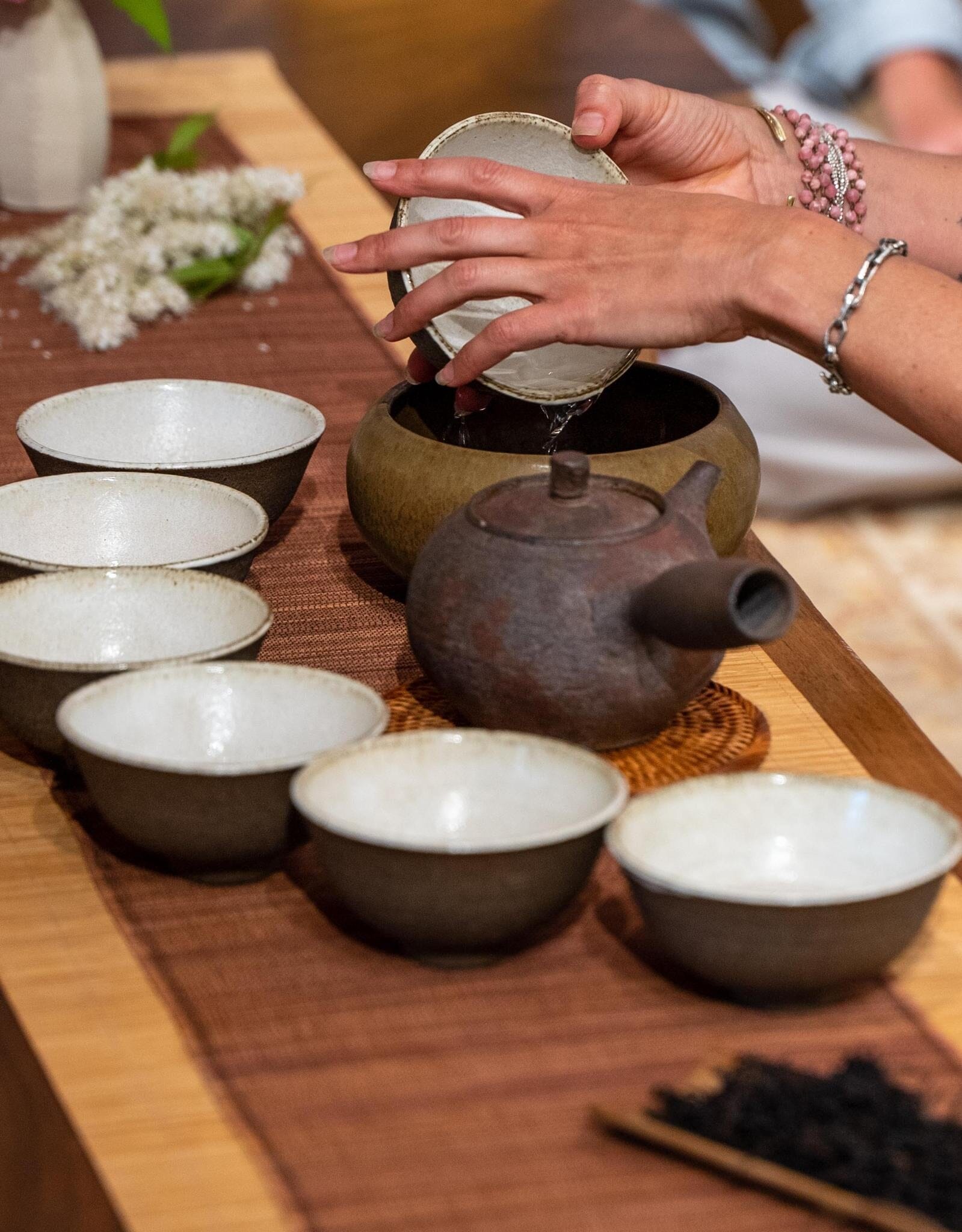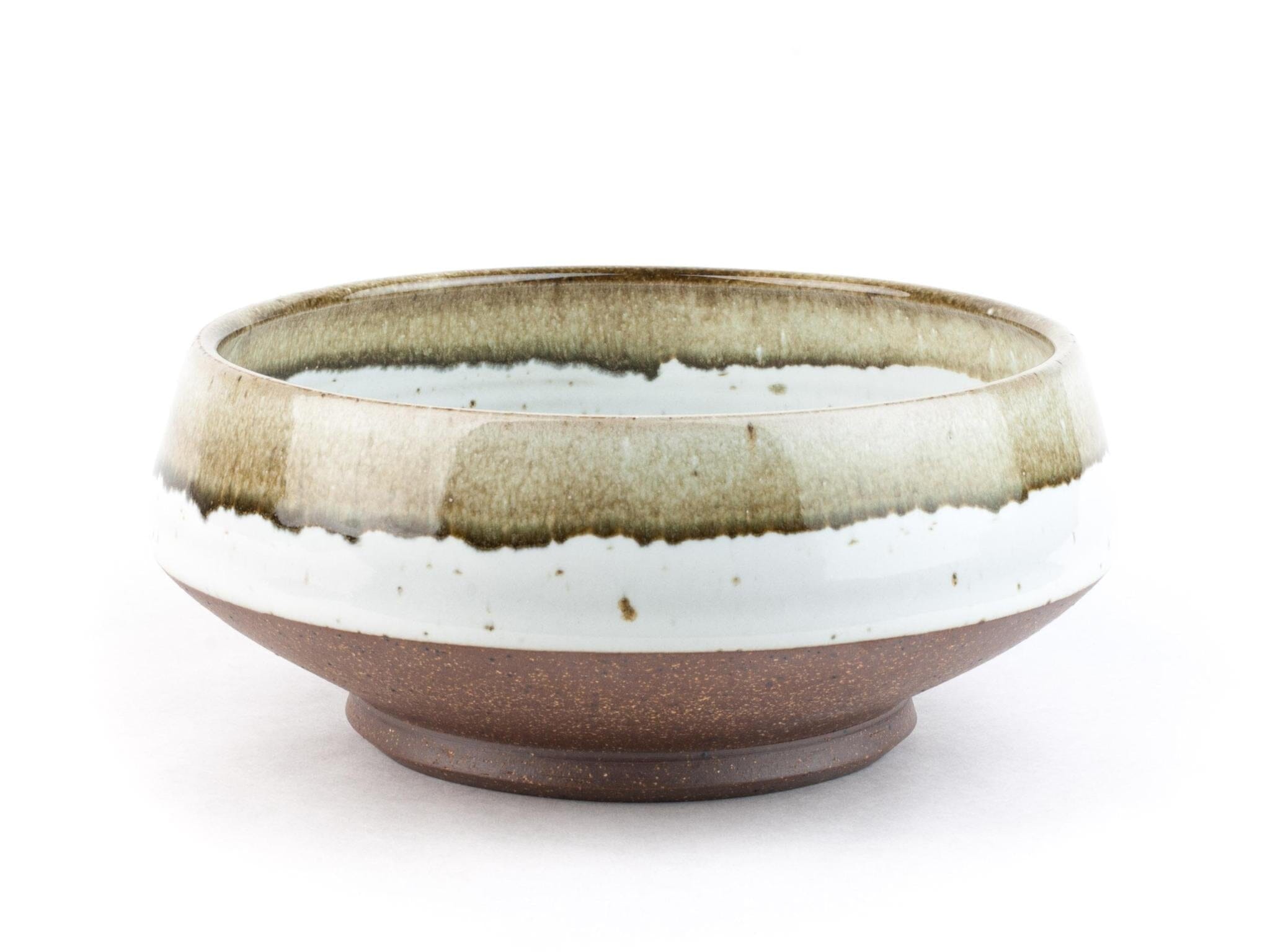 Waste Water Bowl (Jian Shui) - Shoreline
Description
Purity is an essential part of the Way of Tea, and is integral to the practice of tea ceremony. Use this artful waste water bowl (jian shui) to collect the water used to rinse and shower teaware. Handmade by Chicago artist Anne E. Terpstra, this bowl is generously sized to cleanly and easily collect the water poured off of tea bowls. Shoreline features the meeting place of Water and Earth, in two different shades.

Please note: the last photo of the bowl in use is provided to give a sense of scale on the tea table. This product is listing is for the Shoreline style, as pictured.

Measures approximately 7.5" wide by 2.75" tall. As each bowl is handmade, please expect some wabi-sabi variation in the piece you receive.
Waste Water Bowl (Jian Shui) - Shoreline
Frequently Asked Questions
When does my order ship?
Our Chicago-based distribution center ships 3 days per week. Expect your order to ship within 1-3 business days, at which time you will receive automated tracking updates via email.
What is your returns & exchanges policy?
What comes in my shipment?
Your order is carefully packed to ensure safe transportation of your tea and teaware. General brewing instructions are also included to help you make the most delicious cup of tea! Seed-Propagation Room To Grow BioDiveristy Chemical-Free Healthy Relationships Among All Involved No Artificial Irrigation