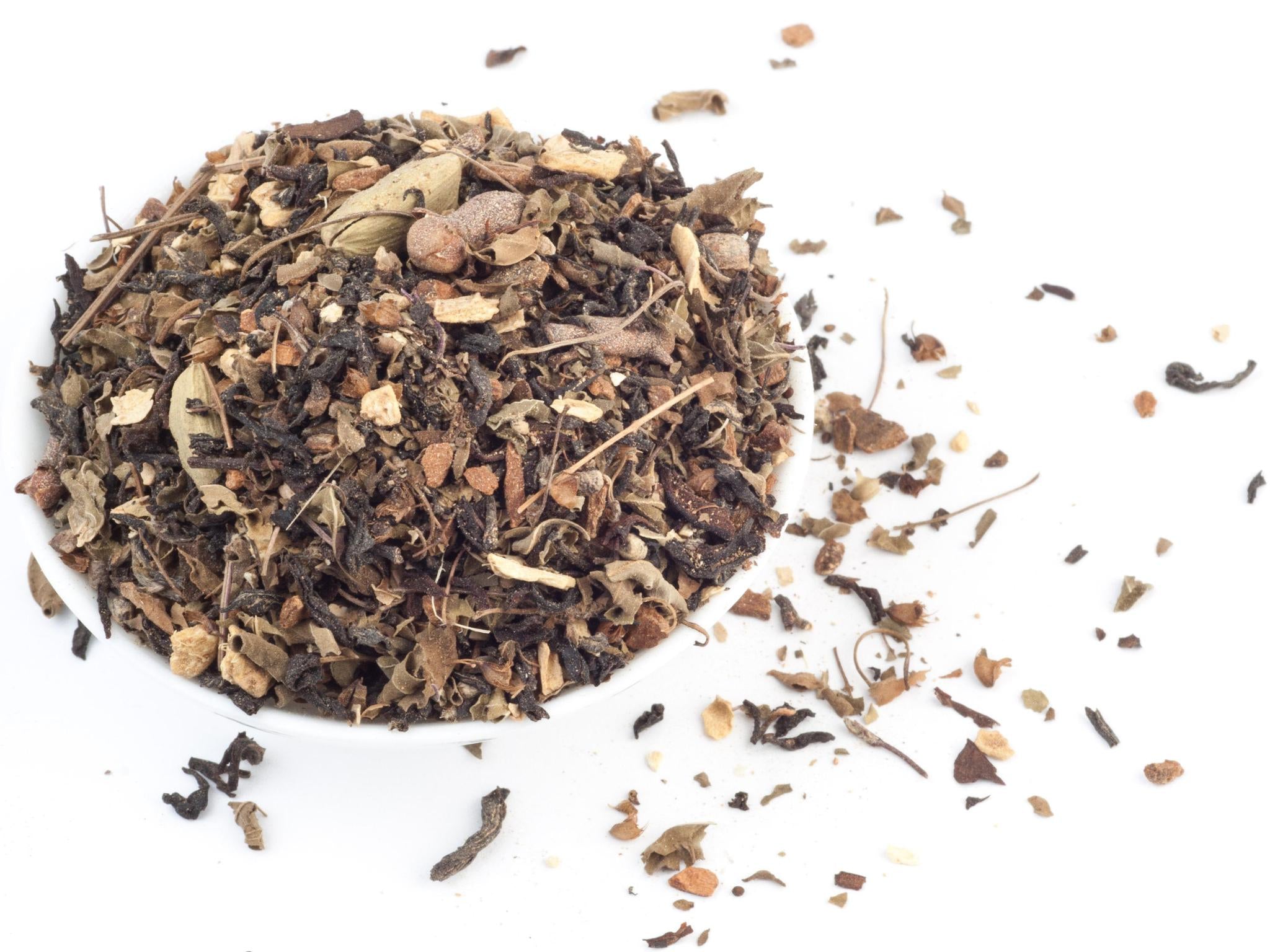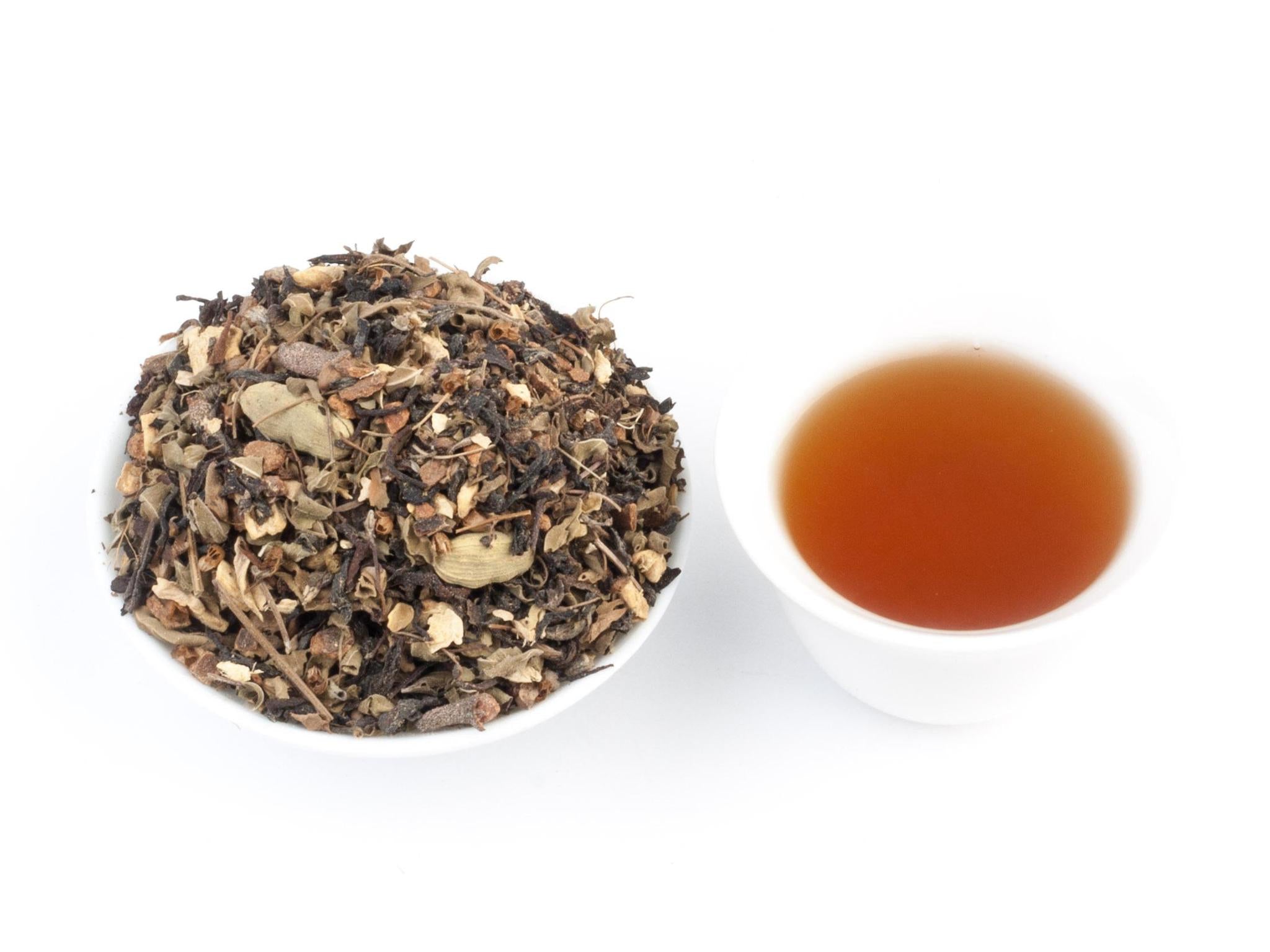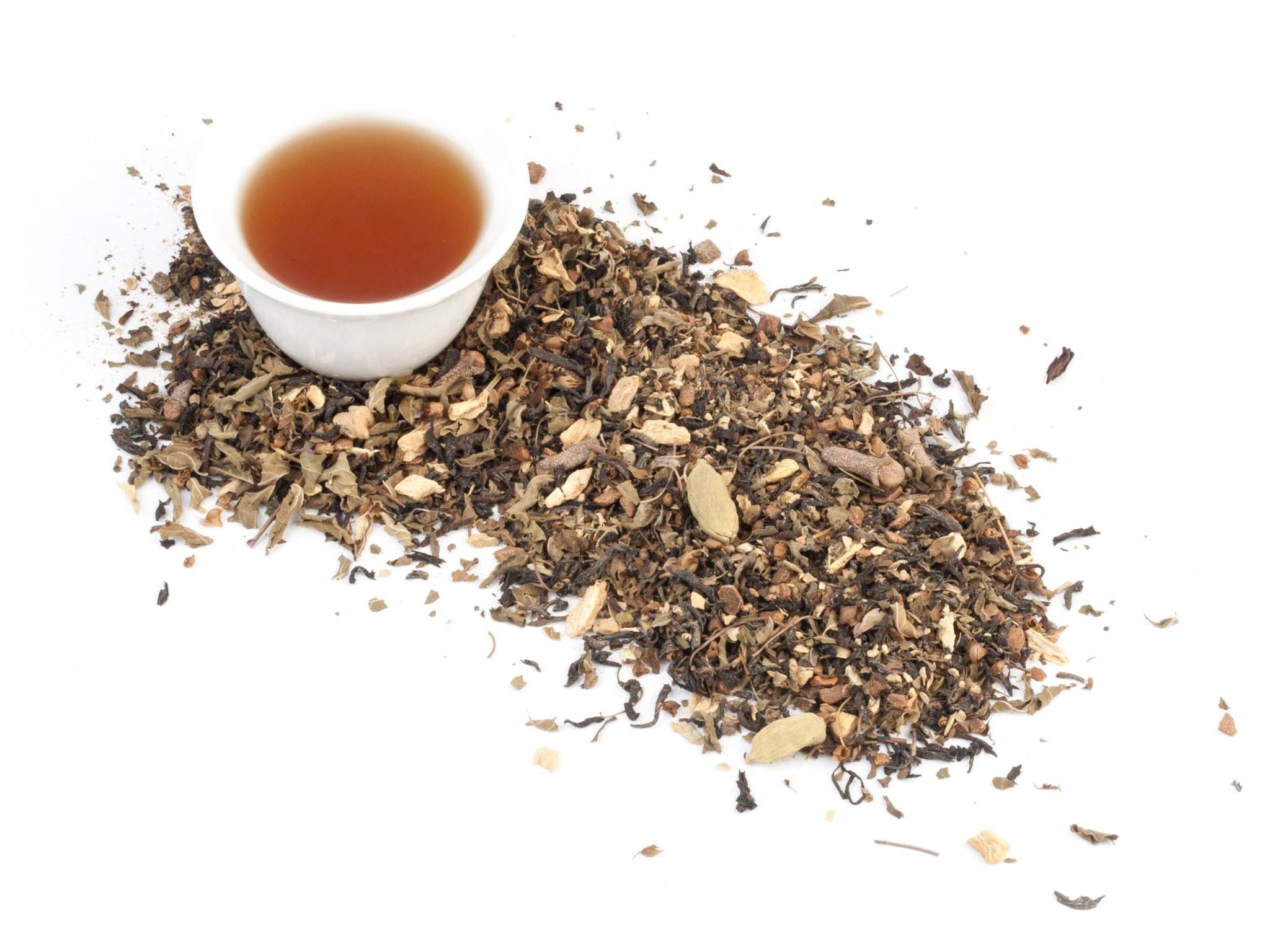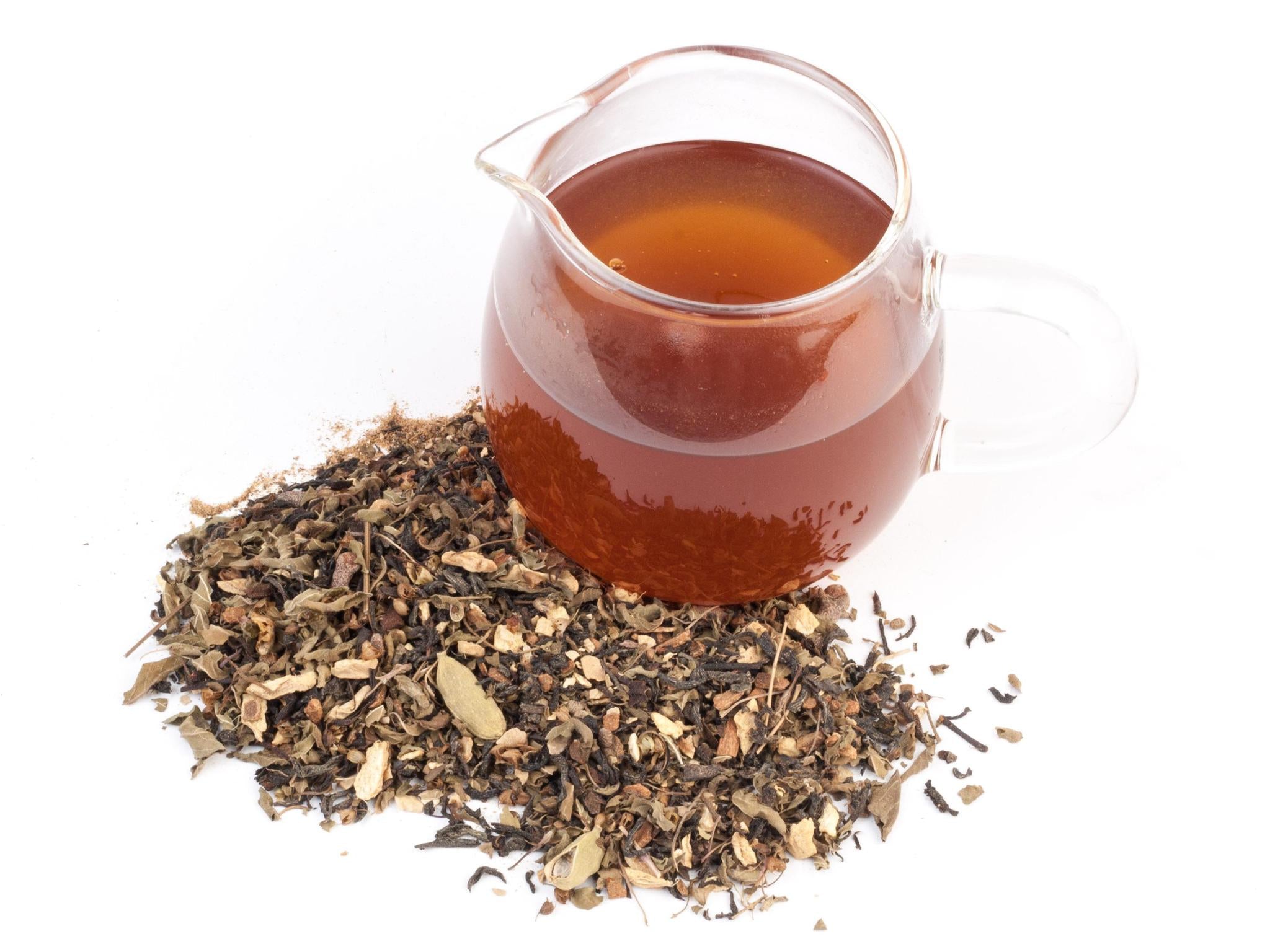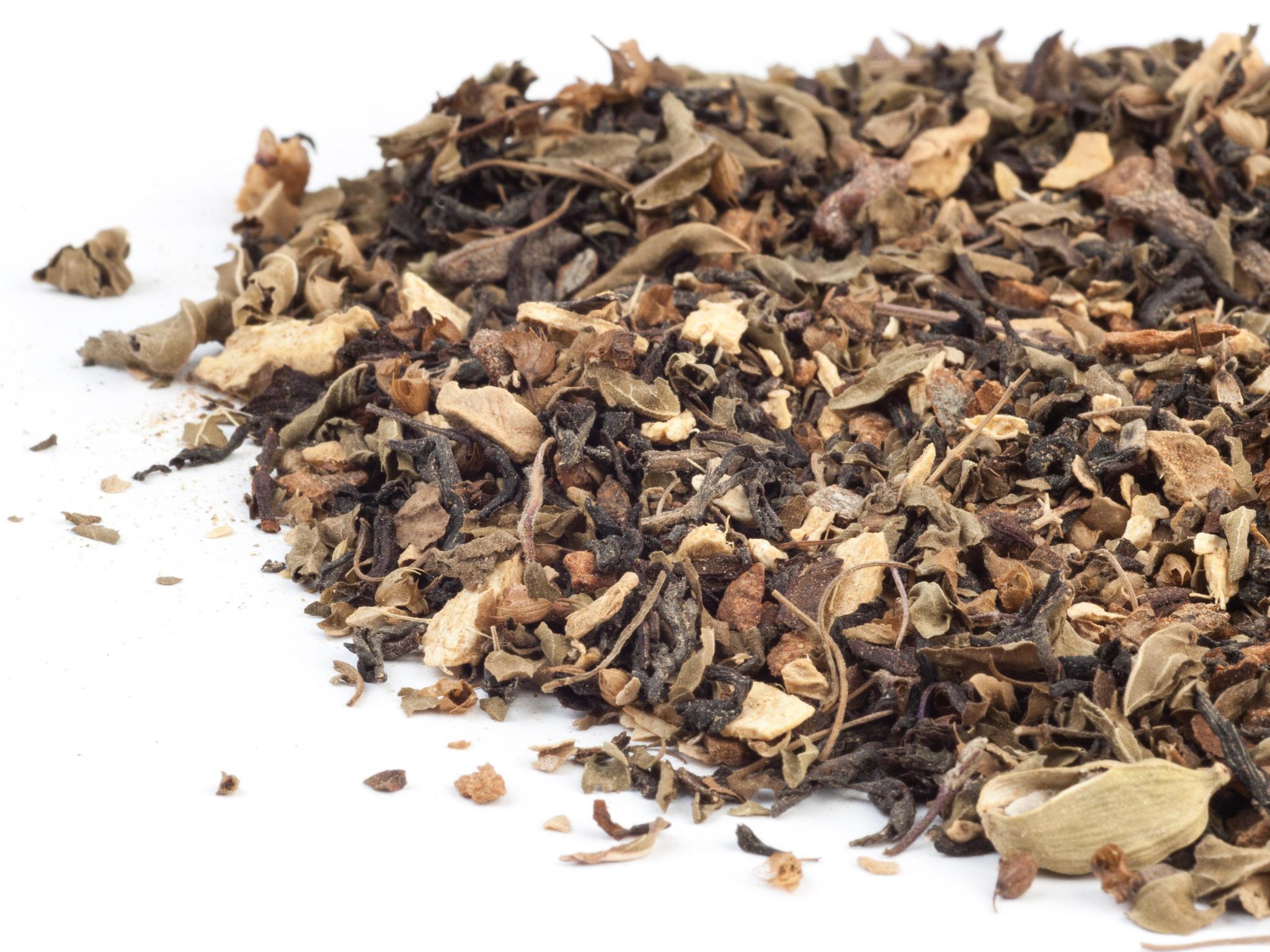 Organic Darjeeling Tea Blend
Description
There are many stories on the origins of chai, some tracing it back nearly 9,000 years, and there are endless variations to the blend depending on region and taste. Originally this healthful concoction did not contain black tea, which was added later in the 19th century during the British occupation. We decided to add a healthy dose of organic Tulsi basil, which is an important Ayurvedic herb that is responsible for the sweet floral flavor. In addition to the traditional warming chai herbs, the tulsi rounds out the spice of this earthy blend.

Add 1 tablespoon of tea to a cloth tea bag or strainer and place in your favorite mug. Pour 8 ounces of boiling water over the loose-leaf tea and allow to steep for 3-5 minutes or until your desired strength. Traditionally, the herbs are simmered in milk instead of water before consuming. This organic blend contains ginger root, cinnamon bark, Darjeeling tea, cardamom, cloves, nutmeg, and Tulsi basil.

Featured in the Autumn 2022 Seasonal Tea Club.

Frequently Asked Questions
When does my order ship?
Our Chicago-based distribution center ships 3 days per week. Expect your order to ship within 1-3 business days, at which time you will receive automated tracking updates via email.
What is your returns & exchanges policy?
What comes in my shipment?
Your order is carefully packed to ensure safe transportation of your tea and teaware. General brewing instructions are also included to help you make the most delicious cup of tea! Seed-Propagation Room To Grow BioDiveristy Chemical-Free Healthy Relationships Among All Involved No Artificial Irrigation