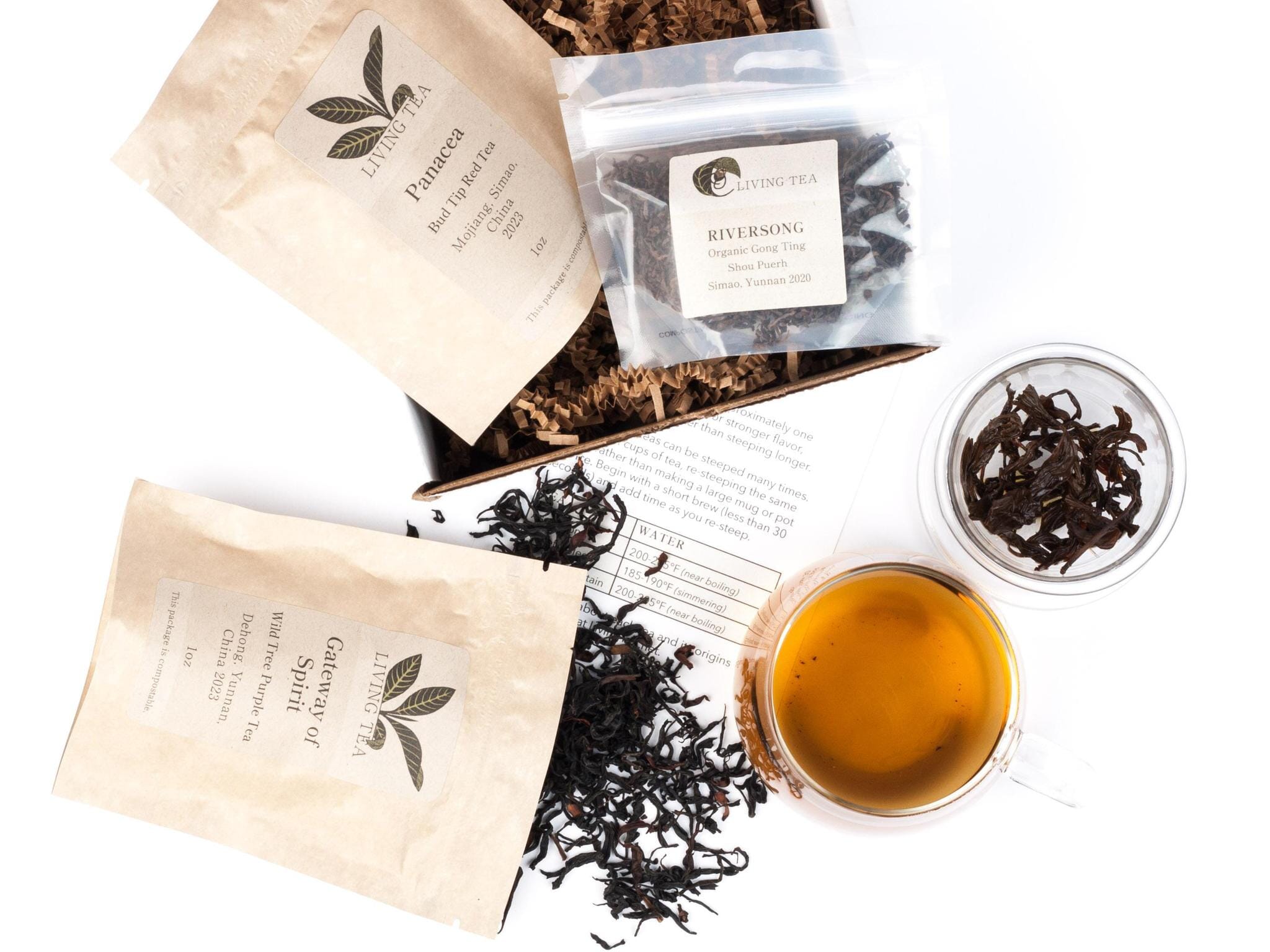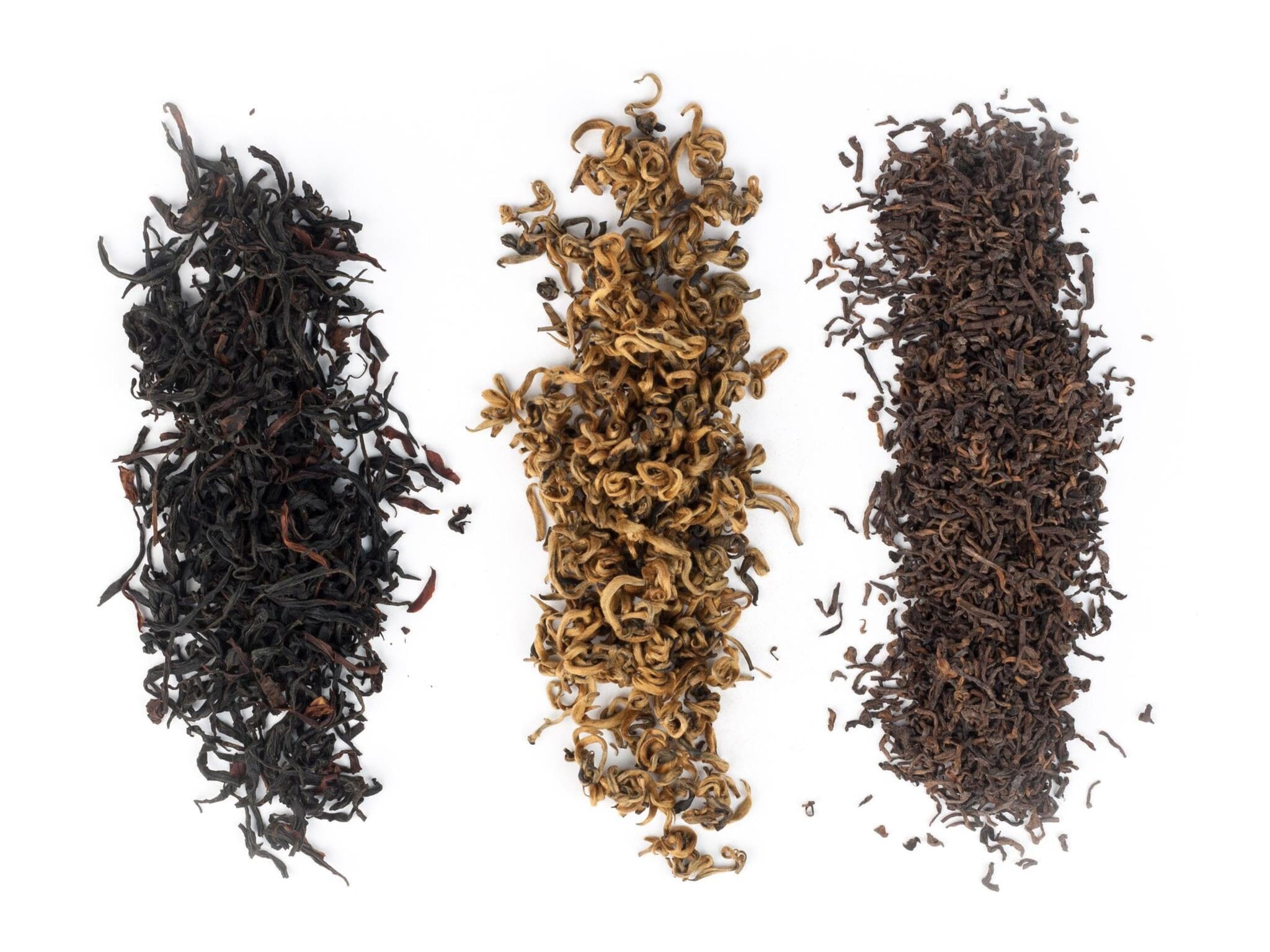 SOUL EXPANSION Collection
Description
Spiritual teacher Michael Armstrong has curated this special trio of his favorite Living Teas "to nourish and expand your soul." Add a glass infuser mug to get everything you need for starting your personal tea practice.
Michael's collection includes:
Panacea - Premium Grade Bud Tip Red Tea (1oz.)
Delicious tea with malty cacao and caramel notes. Perfect to start your day. (Michael's all-time favorite!)
Gateway of Spirit - Wild Tree Purple Tea (1oz.)
Fruity and floral with an uplifting, soul-connecting energy, great just before a meditation.
Riversong - Organic Gong Ting Shou Puerh (1oz.)
Rich, full-bodied dark brew tea with a delightful chocolate finish. Great for the coffee drinker transitioning to tea. 
Optional: 3-Piece Glass Infuser Mug Set
A simple, refined, and plastic-free way to brew your Living Teas.
Brewing Instructions
A card with brewing instructions is included in this collection.

LEAVES: Use 3-5 grams (approximately one generous teaspoonful). For stronger flavor, add more leaves rather than steeping longer.

WATER: For the teas in this collection, use near-boiling water (200-205°F). You've reached this temperature when a steady stream of bubbles rises to the surface of your water, like a string of pearls.

Fresh spring water is best. Taste the different types of water available to you and find one that is smooth, clean, and delicious.

BREW: Living teas can be steeped many times. Enjoy small cups of tea, re-steeping the same leaves, rather than making a large mug or pot at once. Begin with a short brew (less than 30 seconds) and add time as you re-steep.
Learn More
Michael Armstrong is a spiritual teacher who enjoys Living Tea as part of his meditative practice. Follow Michael on TikTok and Instagram @michaelarmstrong444.
SOUL EXPANSION Collection
Frequently Asked Questions
When does my order ship?
Our Chicago-based distribution center ships 3 days per week. Expect your order to ship within 1-3 business days, at which time you will receive automated tracking updates via email.
What is your returns & exchanges policy?
What comes in my shipment?
Your order is carefully packed to ensure safe transportation of your tea and teaware. General brewing instructions are also included to help you make the most delicious cup of tea! Seed-Propagation Room To Grow BioDiveristy Chemical-Free Healthy Relationships Among All Involved No Artificial Irrigation