Owner and founder of Living Tea and the Mountain Gate Teahouse, Colin Hudon developed Living Tea through his lifelong immersion in Tea and Tao. As an herbalist, acupuncturist, and practitioner of Traditional Chinese Medicine, he discovered through the Tea ceremony a means of sharing the extraordinary depth of these Oriental Traditions in the West. In Taoist herbalism, Tea is considered a "shen" or spirit tonic through its ability to calm the mind, open the heart, remove energetic stagnation and connect us with Nature. However, the western world has learned of Tea only as a beverage grown from small bushes on plantations, rather than large, old-growth trees in wild forests containing such powerful properties. With a strong wish to learn more about formal Tea ceremony and the traditions from which the Tea ceremony emerged, Colin travelled to Asia in 2010 in "search of Tea." After many months of travel, he discovered a living tradition in Taiwan. Following the cultivation and craft of Cha Tao, he sought to offer Tea to others as a form of moving meditation and living art. Thousands of tea ceremonies later, Living Tea continues to share this way, these old-growth trees and this ancient tradition with you.

---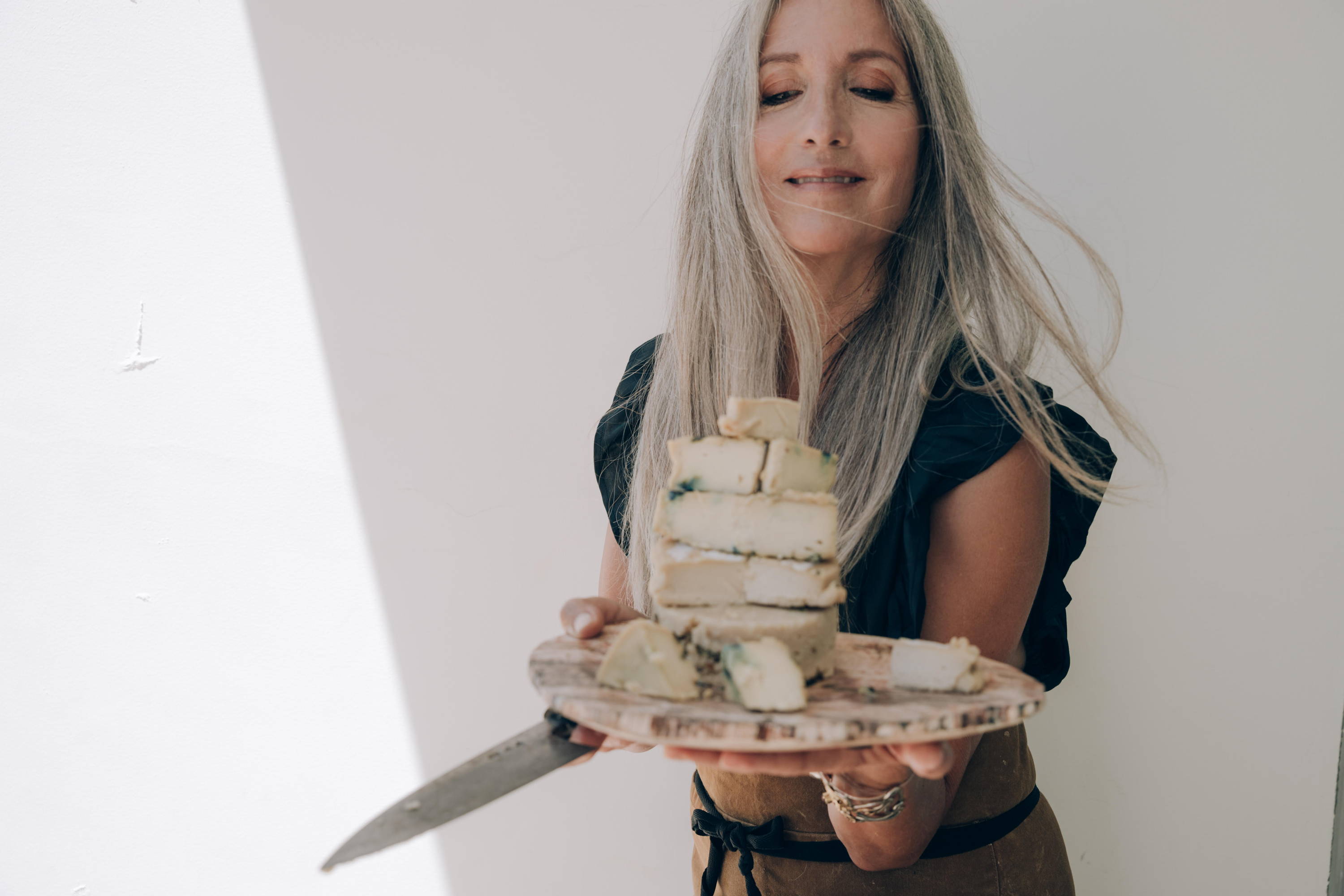 devotional plantbased chef and founder of SriMu Do Life
Julie Piatt aka "SriMati" is a mystic mother, musician, artist, chef, author and healer who has lived her life immersed in devotion and expansive creativity. She is a wayshower of finding the divine in all life experiences. SriMati shares her wisdom from a multitude of life events that she has experienced as processes of alchemical transformation. In her experience, her life has shown her that It is the ability to hold the divine perspective in all life brings before you that allow for the deepest access to the meanings that life is waiting to reveal to us. Each life is created in the perfection of a unique blueprint that has inherent within it's design all that is needed for it's full expression. SriMati is a powerful living example of how to love ourselves more so that we can live our unique design in full and expansive self expression. When we live in this frequency, we bless all life around us.
---
I was born in Buenos Aires, Argentina. I received my BA in Social Communication from University of Buenos Aires in 1992 and traveled around South and Central America for 2 years studying how different cultures express their beliefs not only through specific movement patterns but also in the way they frame what we call "reality". In the pursuit of understanding the question "Is real real ?", I explored different philosophical and spiritual traditions that range from the descriptions shared by the Seers/Shamans of Ancient Mexico, to Taoist and Buddhist teachings. For the past years now I have been following and practicing "Mindfulness" in the tradition of Zen Buddhist Teacher Thich Nhat Hanh The study of Taoism through the I Ching (Book of Changes) eventually lead me to a more formal study of the patterns of energy flow along the human body meridians described by Chinese Medicine. I am a Licensed Acupuncturist, a National Diplomat in Acupuncture and Chinese herbology and a Senior Instructor in the 8 Treasures Chi Kung. I use this knowledge, coupled with my intuition and your wisdom, to partner up with you in the creation of a safe space for us to understand and meet with your own healing potential. I have my private practice in West LA, California and I am a faculty member at Yo San University, where I received my Masters degree in Traditional Chinese Medicine. I am passionate about animals, especially wolves. I enjoy communing with nature while hiking in the mountains with my beloved family and friends.

---
Priestess : Muse : Artist : Creator of sacred space
Baelyn Elspeth grew up in Los Angeles studying dance from the time she was 4. This affinity with movement provided a doorway into her relationship with spirit, health and the body. She has since journeyed into deeper connections with Self through studying Yoga, Tea and Meditation. She is under the lineage and instruction of the Tea Sage Hut Center in Taiwan and works with Tea as a daily practice to cultivate stillness and presence.

Over the years, her path has evolved toward deepening her relationship to Mother Earth and the Sacred Feminine. She holds space as a Priestess, Channel, and Medicine Woman; working intuitively with the elements and nature. Whether serving traditional Tea Ceremonies, or holding ritual space through sound and drum, for her, all these paths are ways of being a vessel for spirit and living a ritual way of life.

Currently Baelyn travels and devotes her time to sharing and facilitating sacred spaces for communities all around the world, bringing the medicine of Tea and Ceremony wherever she goes.

---
Tea Brewer. Deep Soul. Artist. Lover.
Naama is a great lover of tea, cultural creative and all-around strategic master. She'll be helping with many of organizational aspects of the retreat, serve as a support and guide to retreat participants and host daily tea ceremony.

---