Looks Asian. Sounds Australia. Walks like an Egyptian. Co-creatrix of Conscious City Guide.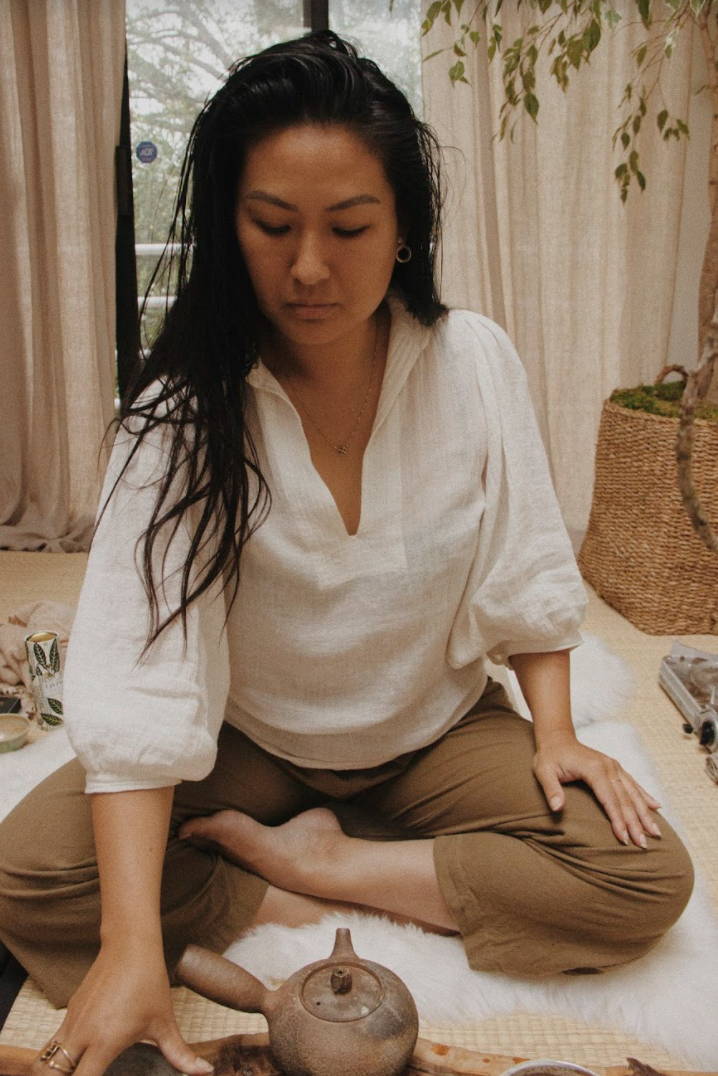 Describe your practice and/or why mindfulness is important to you.
My philosophy on meditation constantly shifts and evolves. I have practiced Vedic Meditation for several years as well as a more active pranic energy meditation passed down from the Kahunas. I also find great value in mindful walking and cooking.

What is your highest value and why?
Presence - when you are present you are free, respect - for all and magic - embracing the unknown.

Describe one health practice that is non-negotiable for you each day
TEA ! I call it my most important meeting of the day.

Describe one tradition that you connect with regularly and why?
Every day I sit and acknowledge what I am grateful for. At the start of the day and the end of the day.

What's the most common method you use for tea preparation and what are you excited to learn more about?
Mostly side handle brewing but I also love leaves in the bowl. I would really love to learn more about gong fu. My favourite Living Tea is Folklore !

Describe one way that you support your community and what would help you to support others more effectively
As the co-creator of the experiences community, Conscious City Guide I am supporting the community by sharing these experiences which enrich connection to ourselves, each other and the planet. If you offer any type of class, event, retreat or workshop in this realm, please consider listing, promoting and joining Conscious City Guide to continue building and sharing business and community with aligned values. I love you.