I am a soul quester and truth seeker here to laugh, cry, and dance my way through
this cosmic adventure.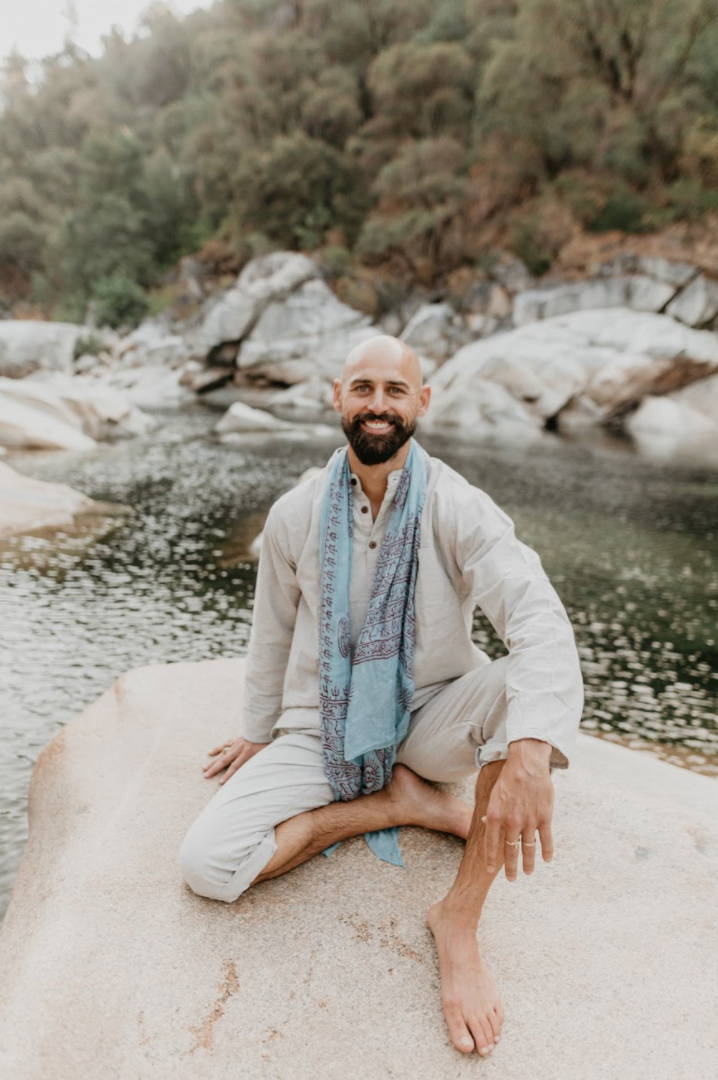 Describe your practice and/or why mindfulness is important to you.
I have refined my daily routine over the last decade to integrate what I've found to be the most effective methods to support my personal evolution. I rise early, tongue scrape and freshen up, then prepare and sit for tea. Stimulated and grounded, I practice the Sattva Yoga meditation, a seated meditation that combines Breathwork, Kriya, Mantra, ending with a four-directions practice. Connected in mind & body, I dry brush and self-massage. I am ready for the day. Mindfulness empowers me to adapt to the need of the moment.

What is your highest value and why?
Discipline, Humor, and Service.
Only through discipline and consistency have I experienced true growth.
Humor because I am my most authentic self when I'm able to belly laugh to tears. Humor heals.
Service because I believe I am having this physical experience to serve at the highest levels. As I'm refining my awareness, shifting my states of consciousness, I see more clearly how to help others and truly be of service.

Describe one health practice that is non-negotiable for you each day
Meditation is my one non-negotiable. Proven, well-researched, safe, free, I know of no simpler way to change my state of mind and refine my awareness than meditation. My practice stems
from the Himalayan Yog-Vedantic Tradition and is kriya and mantra-based with at least 10 minutes of silence. Further for vitality, I prioritize sleep, eating to heal my body, exercising with Vinyasa or kettlebells, playing with my kids, spending time in nature, and of course, deepening my inquiry into the Way of Tea.

Describe one tradition that you connect with regularly and why?
I am deep into my Yoga journey, completing a 500-hour Sattva Yoga teacher training. My roots in studying yoga started in the middle of a warzone in Ramadi, Iraq, where I was deployed as a
tank platoon leader in the mid-2000's. After intense patrols, I would practice following a deck of cards I was gifted before deploying. I knew when stretched into child's pose, connecting to my breath, that yoga held deep truths and a pathway to personal healing and freedom. It's been a long unfolding, healing, and flowering.

What's the most common method you use for tea preparation and what are you excited to learn more about?
I brew using the sidehandle method for daily practice with my wife. When alone, I use the simple leaves in a bowl method. My understanding of nature continues to expand with a daily
tea practice. I held back tears the first time I sipped Forest Path. Feeling safer with each sip, I wept without restraint. I understood the wisdom and healing accessible through the Way of Tea, the invitation to radically connect with Nature and know her. First Light and Nectar were among my first and remain favorites. I recently received a private session on aloeswood and read Okakaura's Book of Tea. I am moved to deepen my practice and complement my healing and serving journey with Tea.

Describe one way that you support your community and what would help you to support others more effectively
I offer one-on-one and group guided meditations both in my corporate job and privately. My community has enabled great healing and life-changing support. Through my darkest nights, I learned the lone wolf approach is a trap. I eventually turned to my friends and community. I received life-changing support from many healers who helped me de-mask, spot my patterns,
and transcend the old stories. I offer this community Sattva meditation and insights gleaned from my healing journey. Sharing with this community would be greatly supportive.