A soul embodiment guide, breathworker and ceremonialist living life as art, bridging Heaven and Earth, holy and human, through the heart.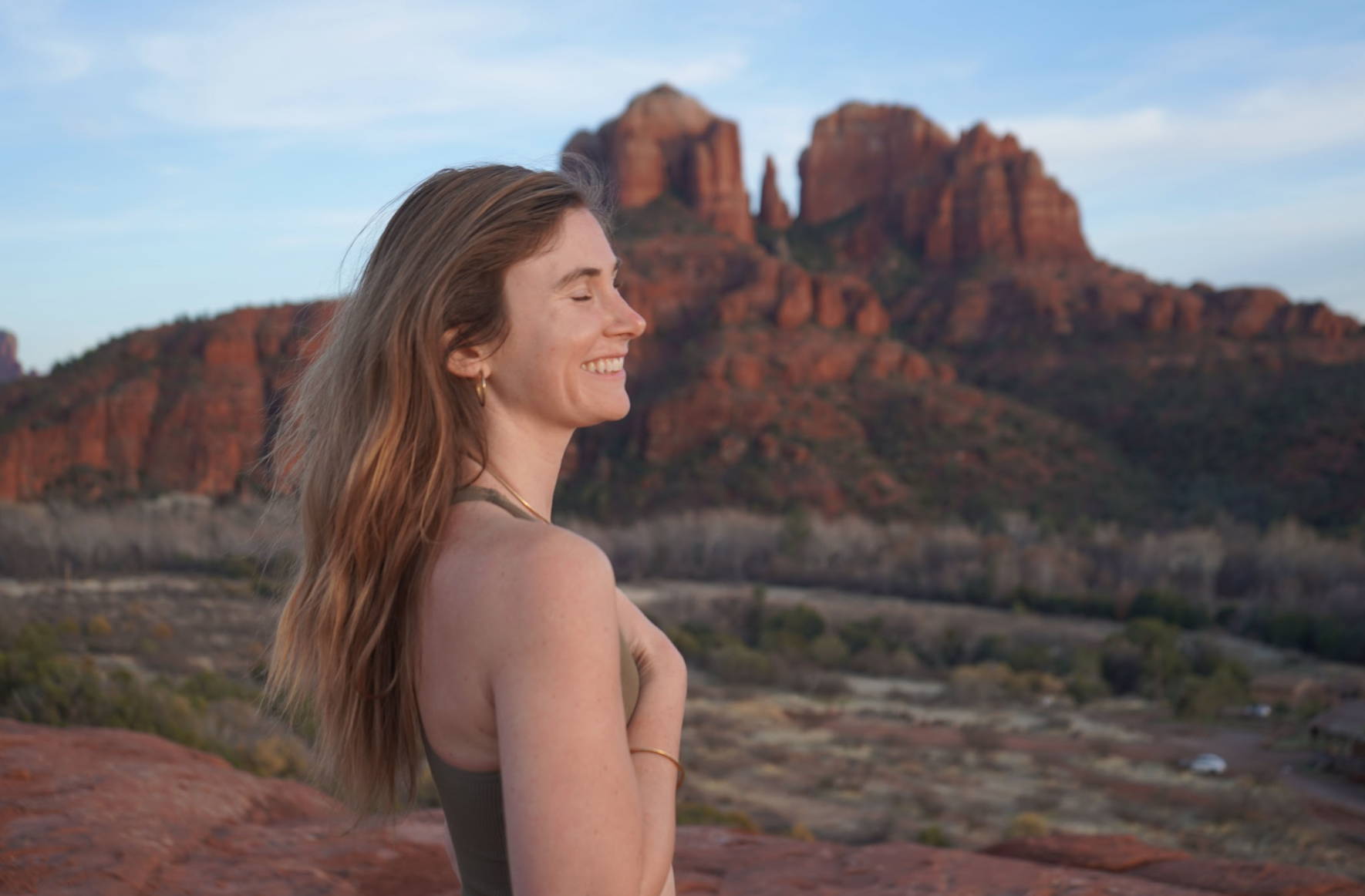 Describe your practice and/or why mindfulness is important to you.
I begin my days sitting in silence as my tea water heats up, gently breathing into my body until I hear the whistle of the kettle. Receiving the medicine of tea in ceremony each morning is an experience of the sacred, and feels like a Divinely meditative dance of yin and yang.

I focus my awareness and lengthen my spine to create a strong container for my practice, and I am present and precise as I brew my tea. Within that space of containment I am able to soften my heart, enter a state of receptivity and surrender into a magical, non-linear journey of embodied communion with self, Spirit, nature and the love and wisdom of Tea.

My practice often includes laughing, crying, feeling and writing poetry inspired by my inner exploration and connection with the Earth and Elements!

When I embody the awakened presence cultivated in my practice, life becomes a rich tapestry of subtle wonder, I experience ordinary moments as sacred and I am open to listening to how life is always speaking to and through me.

What is your highest value and why?
I deeply value purity and harmony and have learned so much about both of these virtues from tea. Purity denotes a sense of care for the energetic state of my outer and inner worlds- nurturing a clean home, a healthy body and a clear energy field- and the devotion to living my authentic nature through continually purifying, on all levels, of what is not necessary, life-giving or true.

Harmony feels like the highest octave of all the values I hold dancing together, weaving a tapestry of connection and beauty! It's an experience of living deeply in tune with nature, my inner intelligence and the cycles of Creation, and being true and loving within myself, my environment and all my relations.

Describe one health practice that is non-negotiable for you each day
In addition to sitting with Tea, I am revitalized by spending time outside every day. Sometimes that is a long walk to get my energy flowing, other days it is sitting in the grass or in my hammock, receiving the Divine beauty of the sunshine, trees, birds and breeze. I feel most nourished, physically and spiritually, when I am able to be immersed in nature and listen to the wisdom of the Earth.

Describe one tradition that you connect with regularly and why?
I regularly work with the poems and meditations of The Radiance Sutras, a translation of the Vijnana Bhairava Tantra, which invites full somatic participation of aliveness in each moment. I also enjoy contemplating the Tao Te Ching and studying other Taoist texts to inspire and guide a life in harmony with nature and Source.

Along with studying ancient lineages and traditions, I experience the forest as my church, the ocean as my temple, Earth as my beloved teacher and muse on my spiritual journey.

What's the most common method you use for tea preparation and what are you excited to learn more about?
I use a sidehandle pot most days, and love the simplicity of brewing leaves-in-a-bowl when I am out wandering in nature. I am being called to learn more about refinement through gong fu brewing and working with charcoal as a heat source.

All the tea I receive from Living Tea is exquisite, but some of my favorites are Samadhi, Gateway of Spirit, Stonehenge and On The Road.

Describe one way that you support your community and what would help you to support others more effectively
I support my community by creating sacred spaces for embodied awakening, soul remembrance and creative cultivation, including tea ceremonies, Breathwork sessions, transformational retreats on powerful lands, and virtual offerings for soul-led creators. It's my big dream to one day steward land that serves as a sanctuary for healing, ceremony, and connection with the medicine of nature.