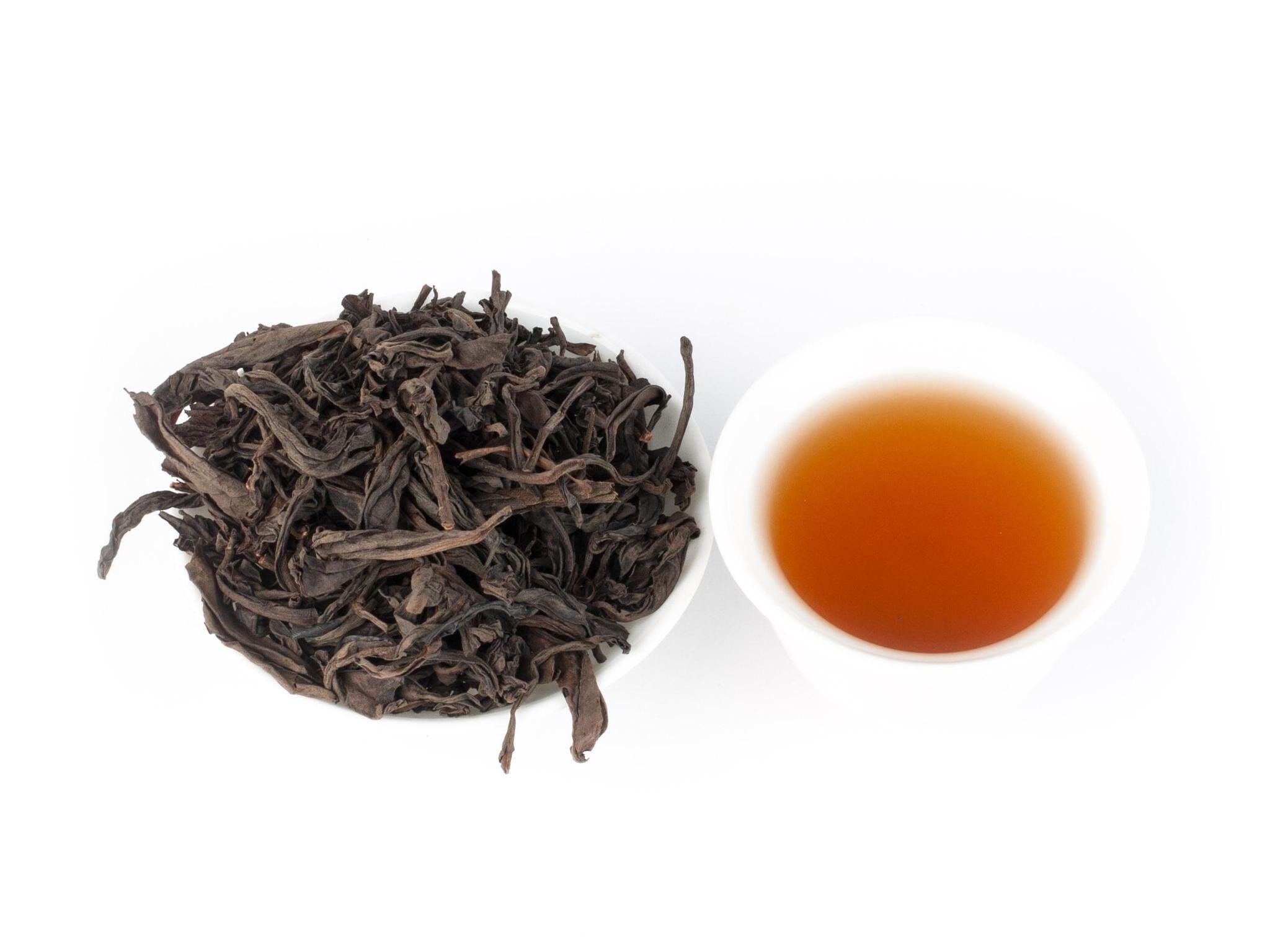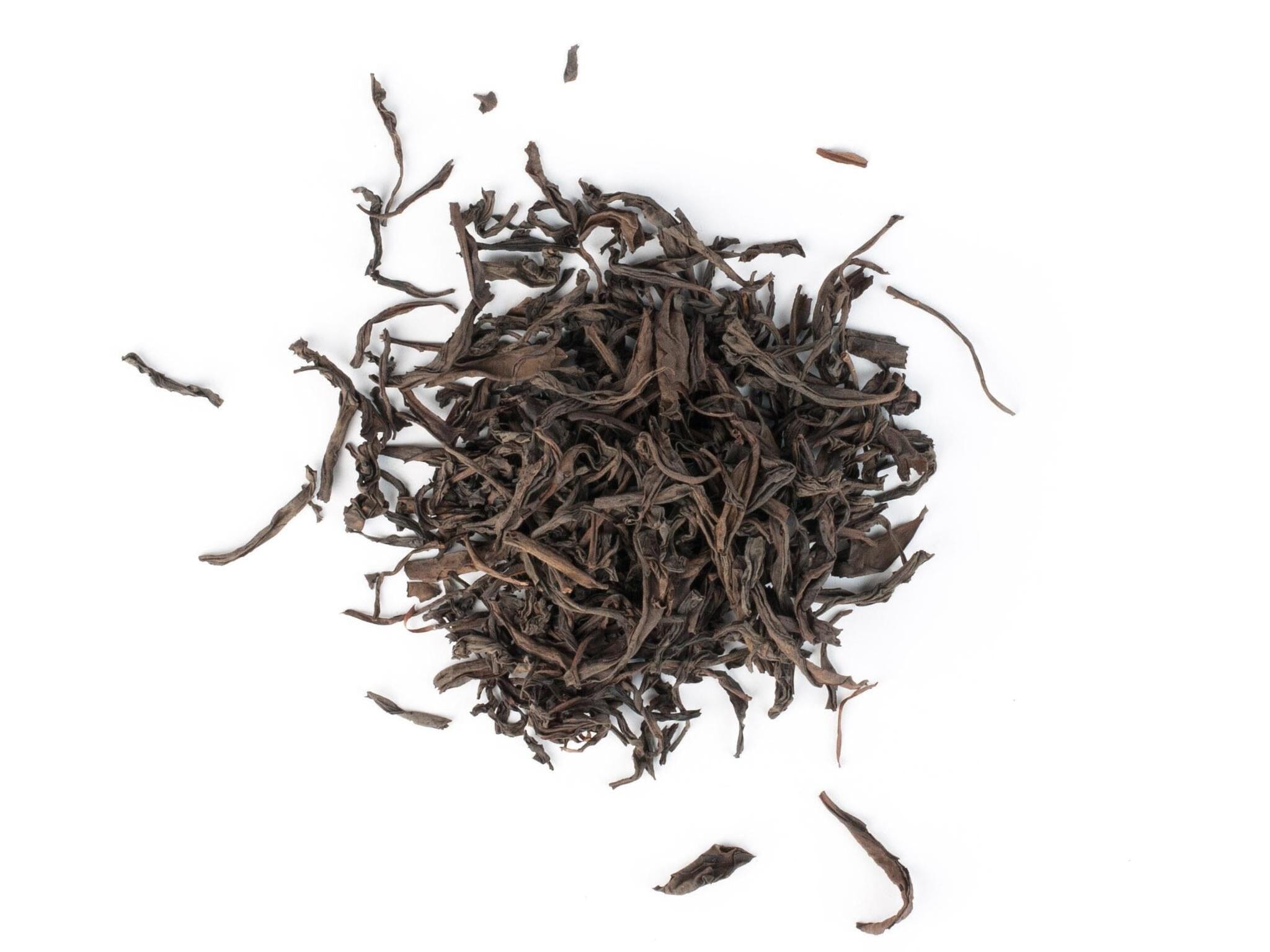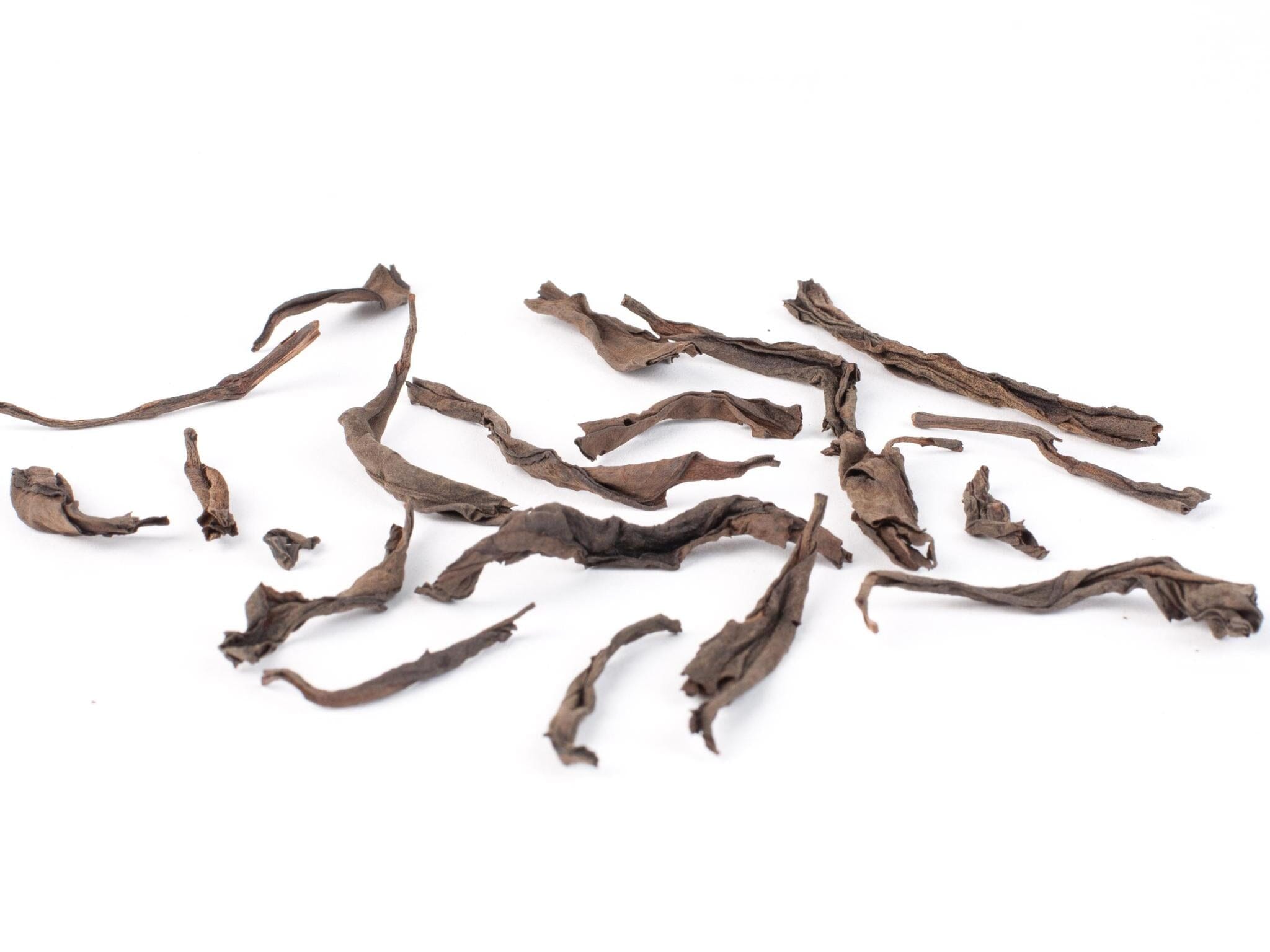 Old Tree Shui Xian Yencha (Cliff Tea)
Description
With complex flavors of fresh mineral spring water, lychee, and wild-flowers, this ethereal tea helps one to access subtler dimensions of feeling. The delicate dry leaves feel like freshly fallen snow with aromas of tropical fruit and a pronounced roast. The golden liquor yields a flavorful brew like vapor and light, with new subtleties arising in the third and fourth steepings. The energy (cha qi) is refined and comfortable, rising through the body.

Origin: Wu Yi Mountains - Fujian Province, China 2023
Learn More
Offering comes from Indigenous, old-growth Wuyi Mountain trees, masterfully hand-processed in the centuries-old traditional method. This processing brings out the true spirit of Wuyi Mountain, an area with the perfect terroir for this very special tea. This varietal was named "Shui Xian" or "Water Fairy" because the original tree was found beside an ancient Taoist temple where a water fairy protected the spring and offered the healing waters that nourished the roots of the tea plant.

Frequently Asked Questions
When does my order ship?
Our Chicago-based distribution center ships 3 days per week. Expect your order to ship within 1-3 business days, at which time you will receive automated tracking updates via email.
What is your returns & exchanges policy?
What comes in my shipment?
Your order is carefully packed to ensure safe transportation of your tea and teaware. General brewing instructions are also included to help you make the most delicious cup of tea! Seed-Propagation Room To Grow BioDiveristy Chemical-Free Healthy Relationships Among All Involved No Artificial Irrigation