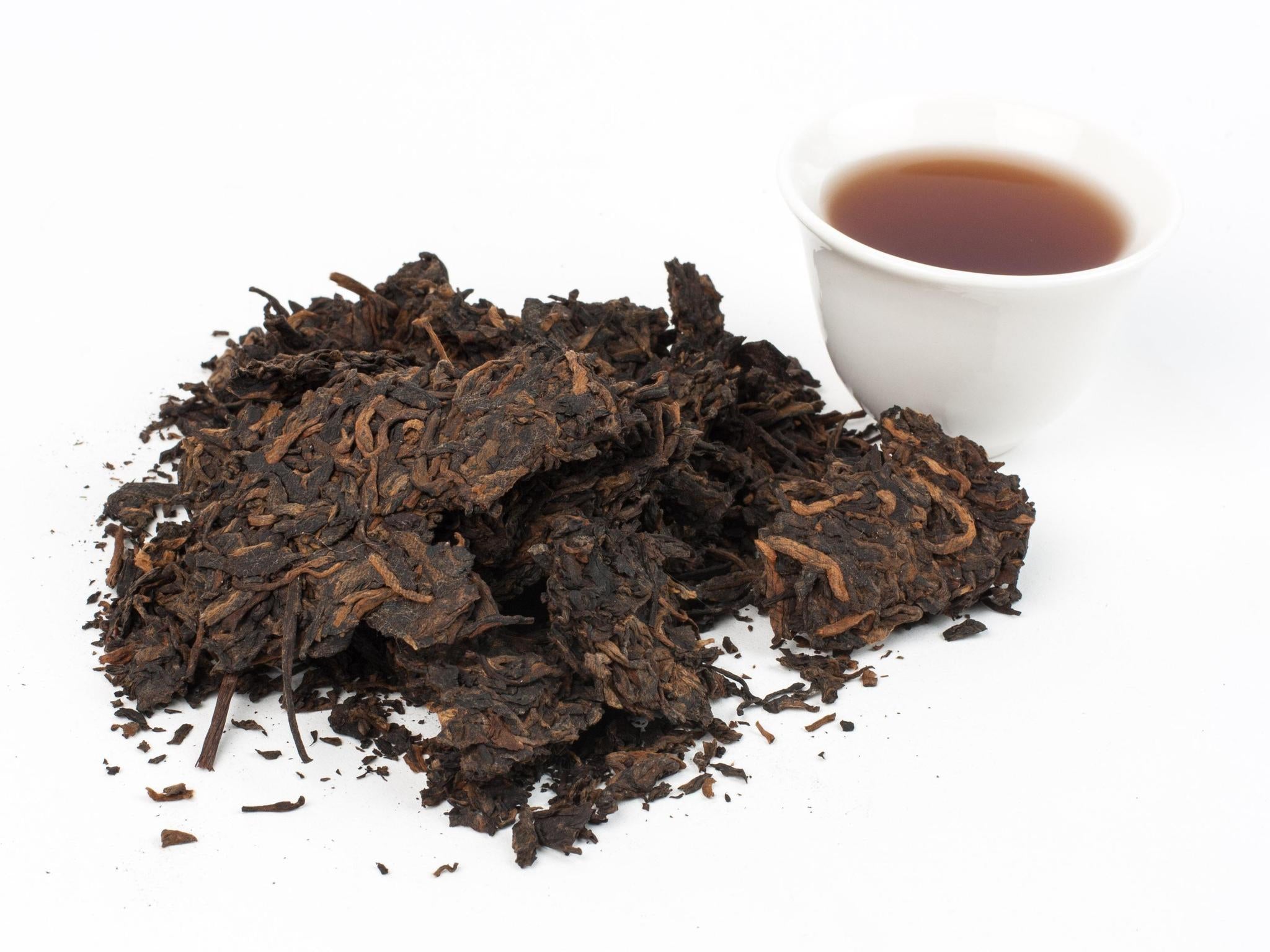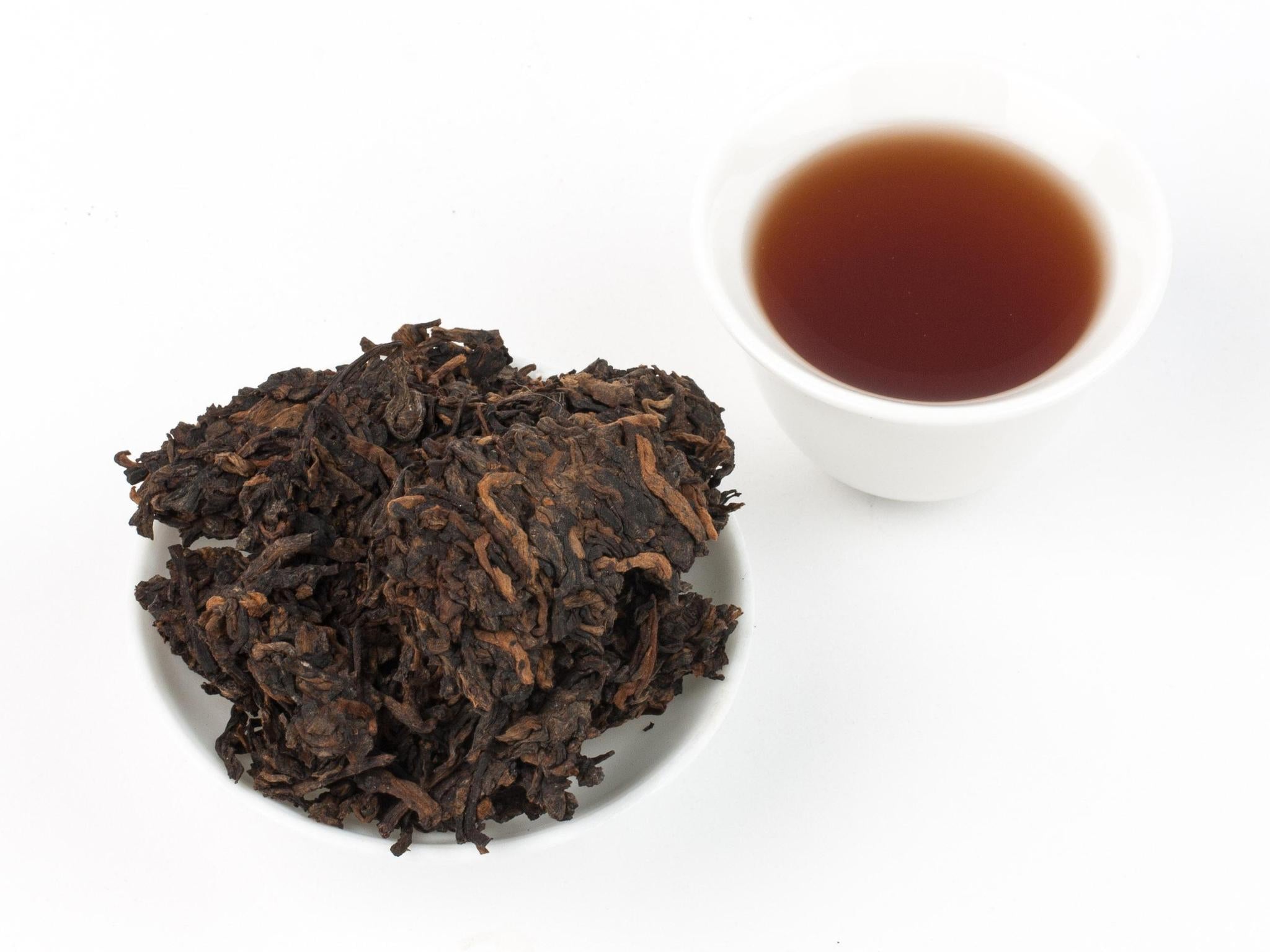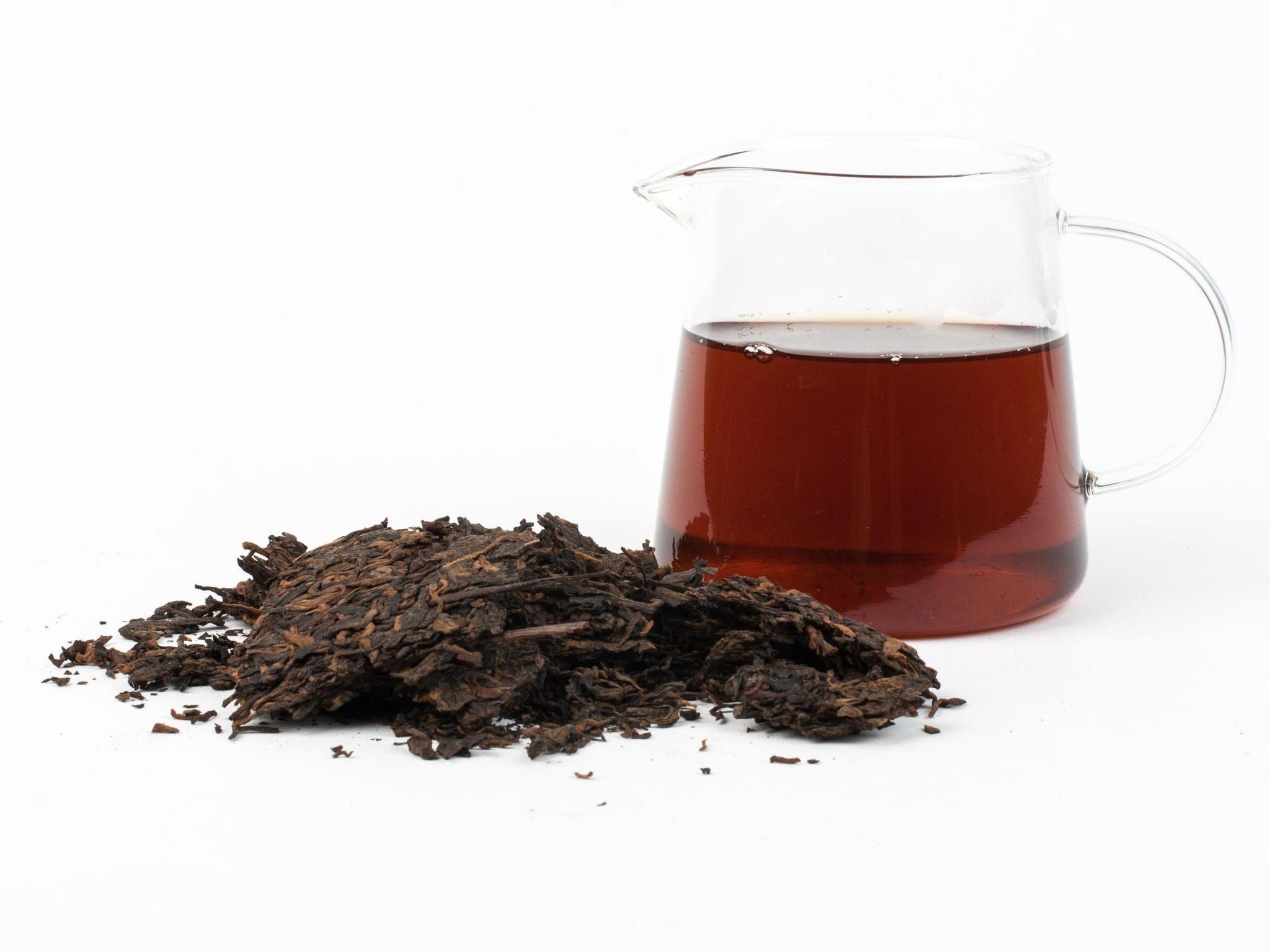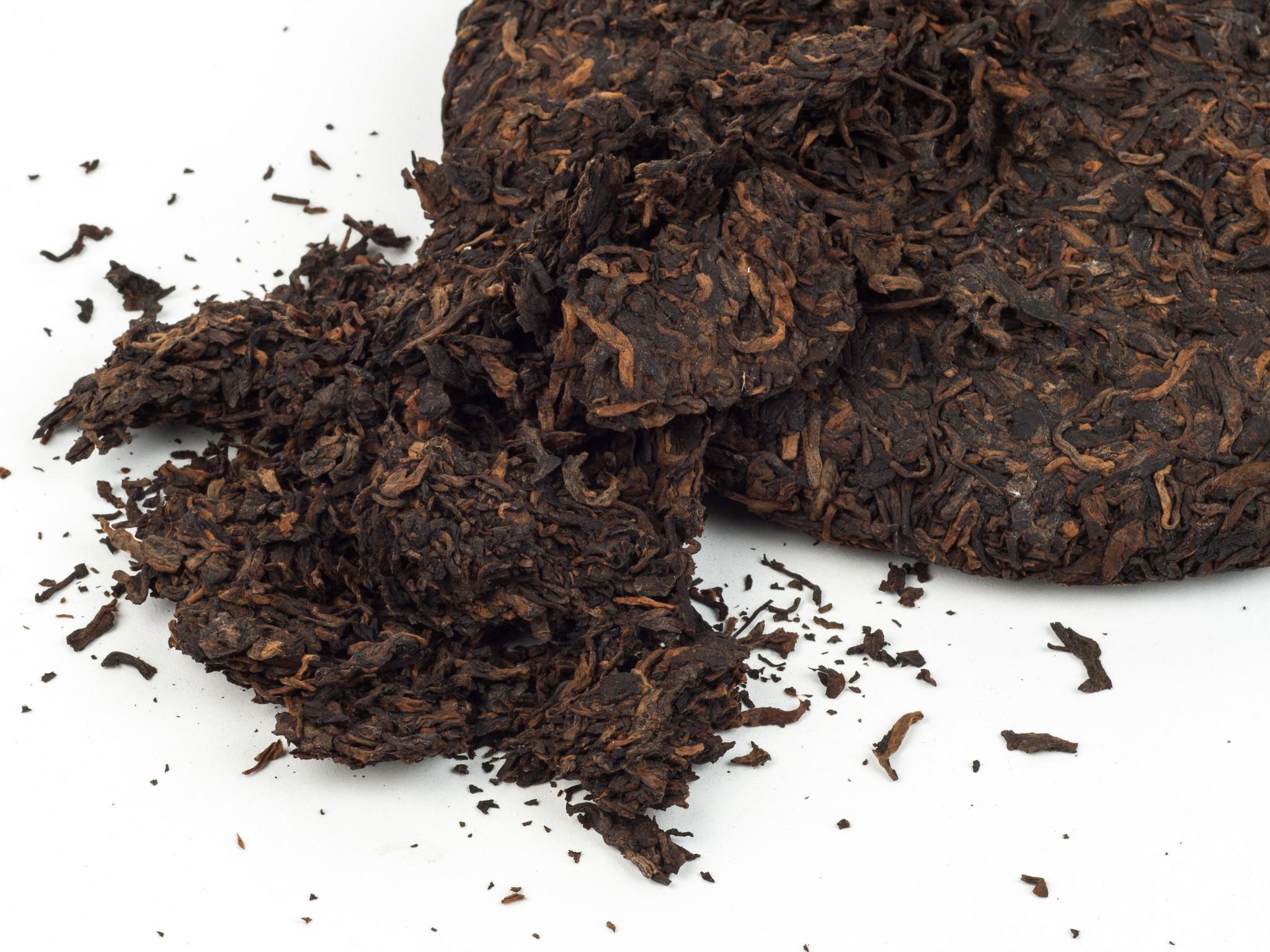 With a comfortable complexity, Miyabi feels like a worldly tea, a tea for remembering the steady rhythms of nature amidst the hustle and bustle of modern life. Flavors of mocha, hazelnut, roasted coffee, and damp soil rise from a velvety broth with noticeable sheng jin or pleasant moistness that coats the mouth and lingers between steepings. The oat-straw aroma is strong and pleasant. The energy is opening and full, yet gentle, remaining in the core of the body.
Within Yongde County in Western Yunnan, there are two Daxueshan (Big Snow Mountains) that rise into the clouds and produce extraordinary teas. The climate in Yong De County is moderate with ample sunshine and rainfall. The balanced temperatures are evident in the well-rounded teas produced in the region. The old-growth, wild forests of this mountain contain hundreds of trees over 1,000 years old, making it one of the true birthplaces of all tea.

Origin: Yongde, China
Did you know?
Benefits of Puerh Tea
For thousands of years, Puerh has been the best multi-functional beverage you've never heard of.
Stress Relief
Puerh tea contains the phyto-chemicals GABA and theanine, which have been attributed to lower stress levels. These phyto-chemicals increase the production of melatonin, which can aid in better sleep and a calmer demeanor throughout the day.
Calm Energy
Thanks to the caffeine in Puerh tea, drinking a cup a day can help to increase your energy levels and focus. Every 8-ounce cup of Puerh contains about 60 to 70 milligrams of caffeine, and the naturally-occurring polyphenols in tea slow the release of caffeine in the body. (Read: No 2pm crash.) Compared to the 105 milligrams in a standard cup of coffee, this makes Puerh a good choice for people who find themselves too jittery after just one cup of coffee.
Increased Immunity
Puerh tea is high in antioxidants, vitamin C, and disease-fighting
catechins. Since Puerh is fermented, it has higher concentrations of these antioxidants than non-fermented teas, supporting your body's ability to maintain high levels of immunity and overall well-being.
Reduced Inflammation
Puerh contains high levels of polyphenols (flavonoids, catechins and theaflavin), which are not only known for their antioxidant activity, but their anti-inflammatory properties as well.
Healthy Gut Microbiome
Because Puerh is fermented, it contains probiotics that when consumed regularly, contribute to a balanced and robust gastrointestinal (GI) system. By regularly drinking Puerh tea, you can help maintain healthy flora throughout your digestive system.
Frequently Asked Questions
When does my order ship?
Our Chicago-based distribution center ships 3 days per week. Expect your order to ship within 1-3 business days, at which time you will receive automated tracking updates via email.
What is your returns & exchanges policy?
What comes in my shipment?
Your order is carefully packed to ensure safe transportation of your tea and teaware. General brewing instructions are also included to help you make the most delicious cup of tea! Seed-Propagation Room To Grow BioDiveristy Chemical-Free Healthy Relationships Among All Involved No Artificial Irrigation